In brief

The Chartered Institute of Personnel and Development (CIPD) is one of the largest membership organisations in the UK, focusing on providing support to those working in HR and people development.
As a response to the immediate needs of their member community, the CIPD set up an HR Leader COVID19 support group on Guild.
The group a closed space for senior Human Resources Directors to connect and share concerns and questions during the pandemic and beyond.
The community is made up of 66 senior HR directors and is growing each day.
The opportunity

As COVID19 lockdown measures began in the UK, the CIPD received a sharp increase in the amount of questions and queries from HR leaders. Many were experiencing similar challenges around employee redundancies and furlough, remote working support and employee wellbeing.
Given the nature of the questions from different organisations and the speed of response required, the CIPD wanted to find a better way to manage a peak in member queries and continue high levels of member support.
The CIPD felt that a mobile, private peer-support messaging group was the most appropriate response. Members could support each other and talk through their issues and challenges together, whilst the CIPD could provide resources and act upon member queries.
The group had to be simple to set up, private and easy to use.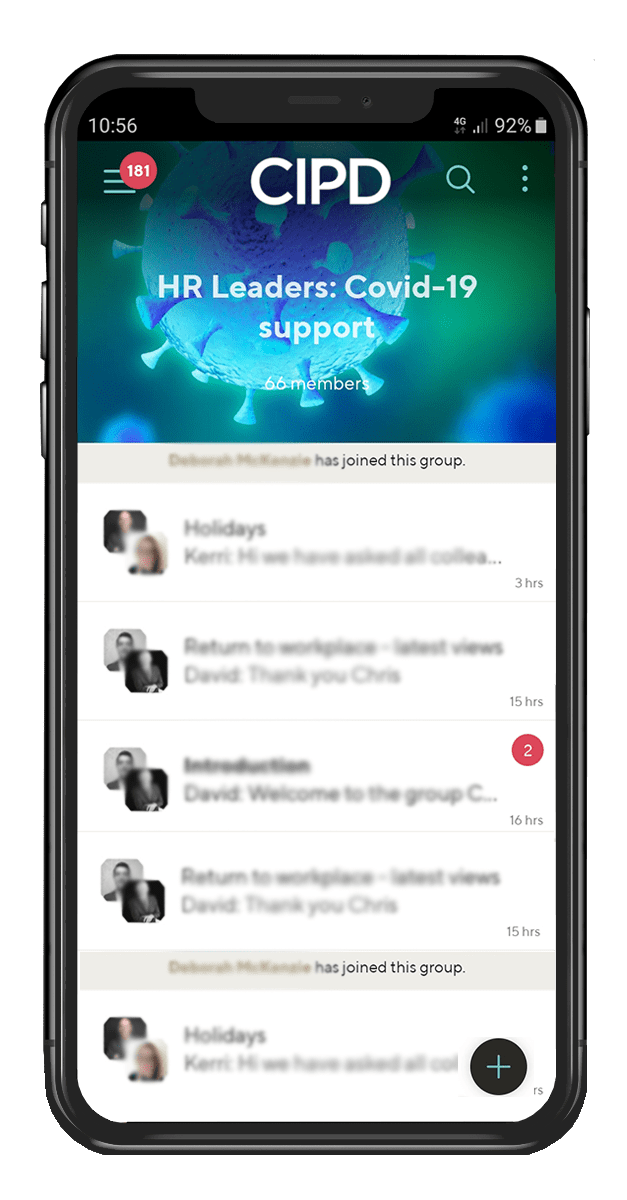 How has Guild helped the CIPD?

Katie Jacobs, Senior Engagement Lead at CIPD explains how Guild has effectively supported the CIPD during the crisis:
"Guild has provided a closed and secure space for peer-to-peer support for our most senior members. HR directors are at the sharp end of this crisis and we were keen to provide them with a space to share safely with each other.
Getting Guild up and running within days is providing this space and we look forward to building the group."
Are you a membership organisation or association looking for a better way to engage with your members?

Try Guild for free today to see how easy it is to set up and scale private, GDPR-compliant professional messaging groups and communities.
Our pricing and plans page gives details of the Business and Enterprise versions which include custom-branding, analytics, admin, support, access to conversation and user data.
Simply click on 'Start Free' on the Business version to start your trial.
Contact us if you want to know more or have any questions.