In brief
Phil and Clare Jones from Podge are the UK's most respected conveners of the brightest talent and the most respected leaders in digital, creative, sport and music.
Phil Jones invitation-only 'Podge' networking events have been a must-attend since 1994, past attendees are an alumni of 'who's who' in their various sectors.
To celebrate the 10th birthday of Stodge Podge, the team invited 160 talented digital leaders in the north of England to meet, dine and chat at Harvey Nichols in Manchester. They enjoyed, according to Podge, 'a relaxed afternoon in the company of like-minded individuals thinly disguised as a networking event'.

The Podge team partnered with Guild to create an online community to bring together Stodge Podge invitees, before and after one of the last physical networking events before lockdown in the UK.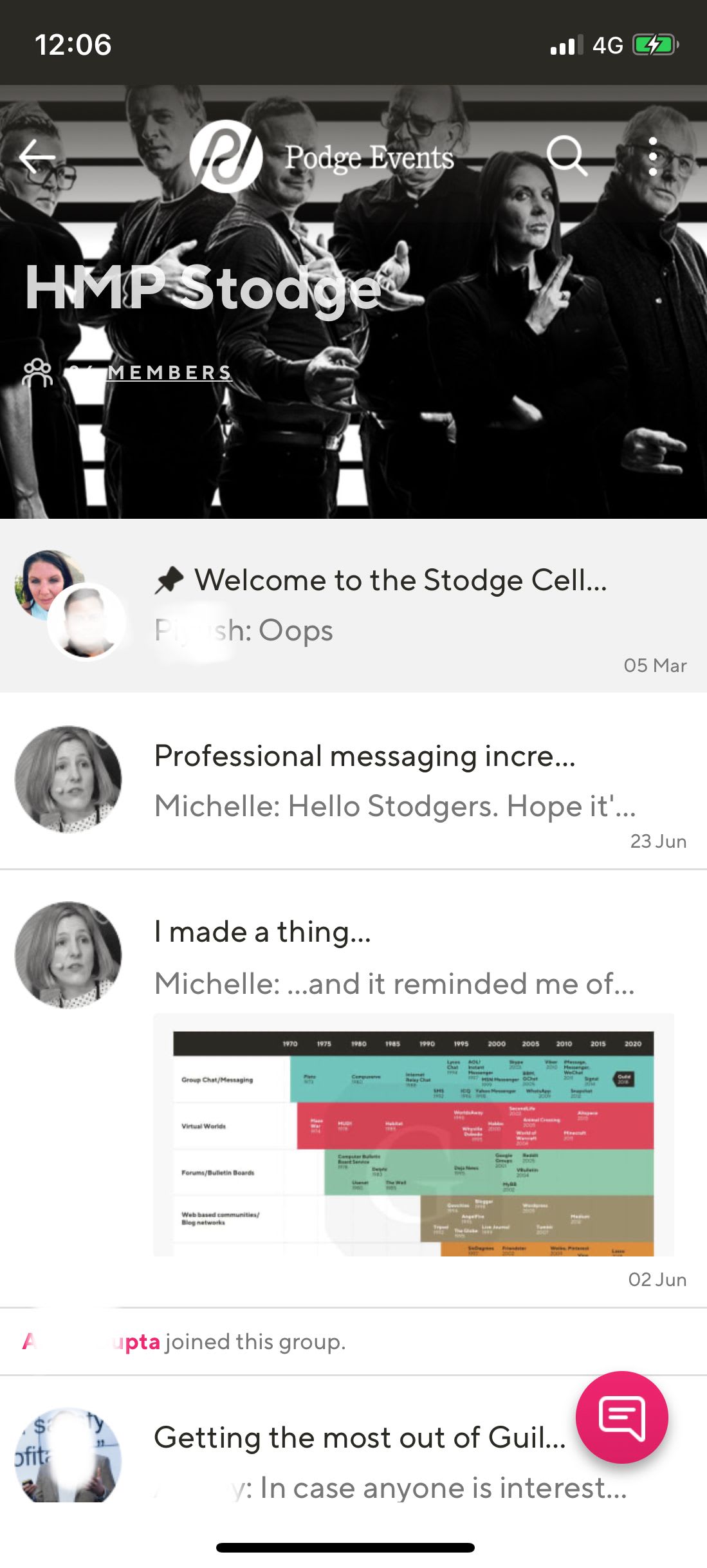 Why did you decide to set up an online community for the Stodge Podge event?
Phil Jones explains why they chose Guild to host the 'Stodge Podge' Community:

"Podge's driving principles are to encourage great people to meet up in a very relaxed environment, swap stories and experiences, meet old friends and make new ones.
Professional networking shouldn't be boring - and neither should online networking communities.
We wanted to bring a hefty slice of Podge-esque creativity to connecting those who were invited ahead of the event, but the obvious community platform choices were frankly uninspiring."
The Stodge Podge community was designed to serve more practical and logistical functions, such as connecting people who could travel to the event together, as well providing as a pre and post-event networking and collaboration space.
The Stodge Podge group members were also treated to exclusive content, such as a Q&A from Timpson CEO, James Timpson who talked about the amount of talent in the North of England as well as his Better Business leadership philosophy.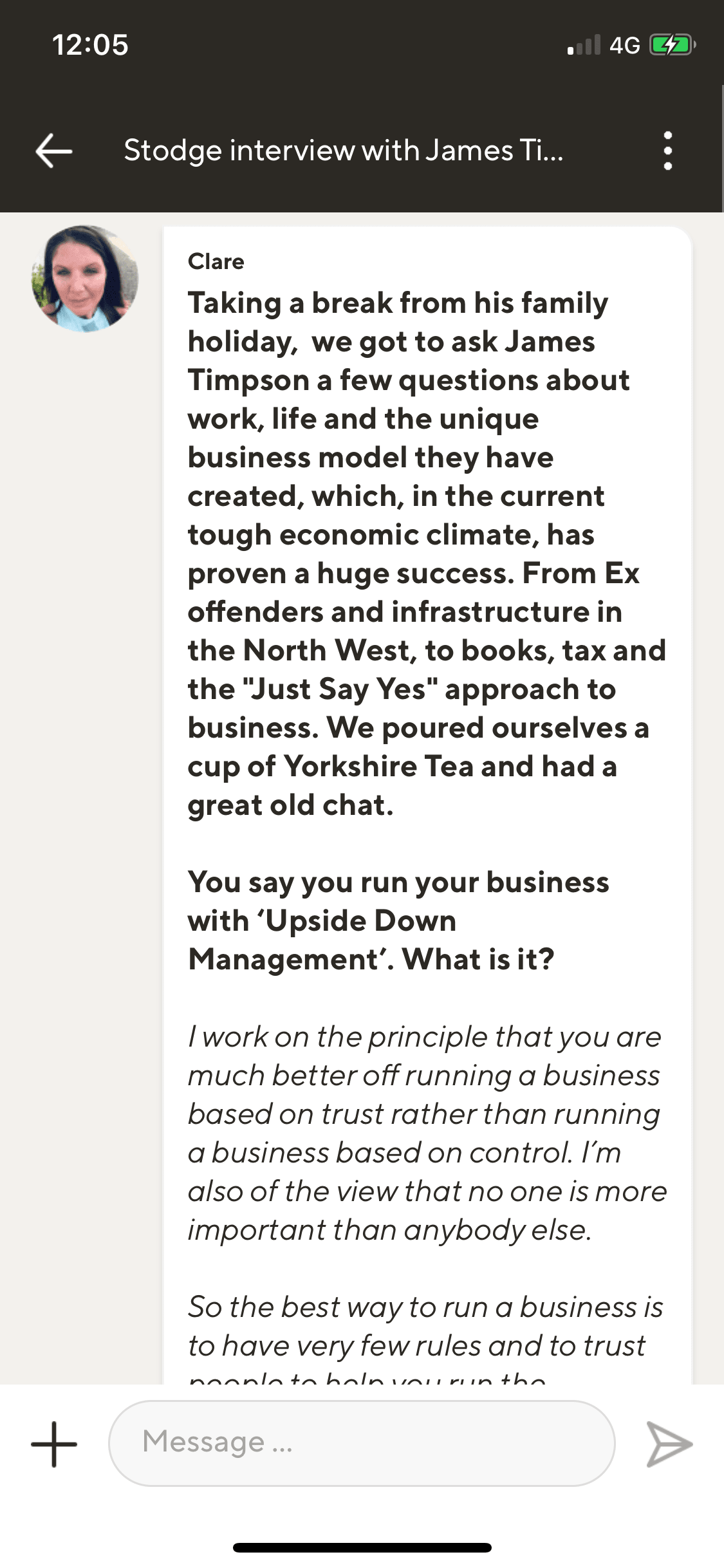 What do you like about Guild?
The Podge team were impressed by how simple and quick it was to set up their branded event community in Guild.
Clare Jones explained how the event branding and themes were carried through to the Stodge Podge community, and how they used video to welcome new members to the community and event:

"We decided to launch the community with a welcome video to make it a bit more fun. The 10th birthday event branding was HMP Stodge, designed to portray the attendees as a line up of 'unusual suspects' - a gallery of digital greats.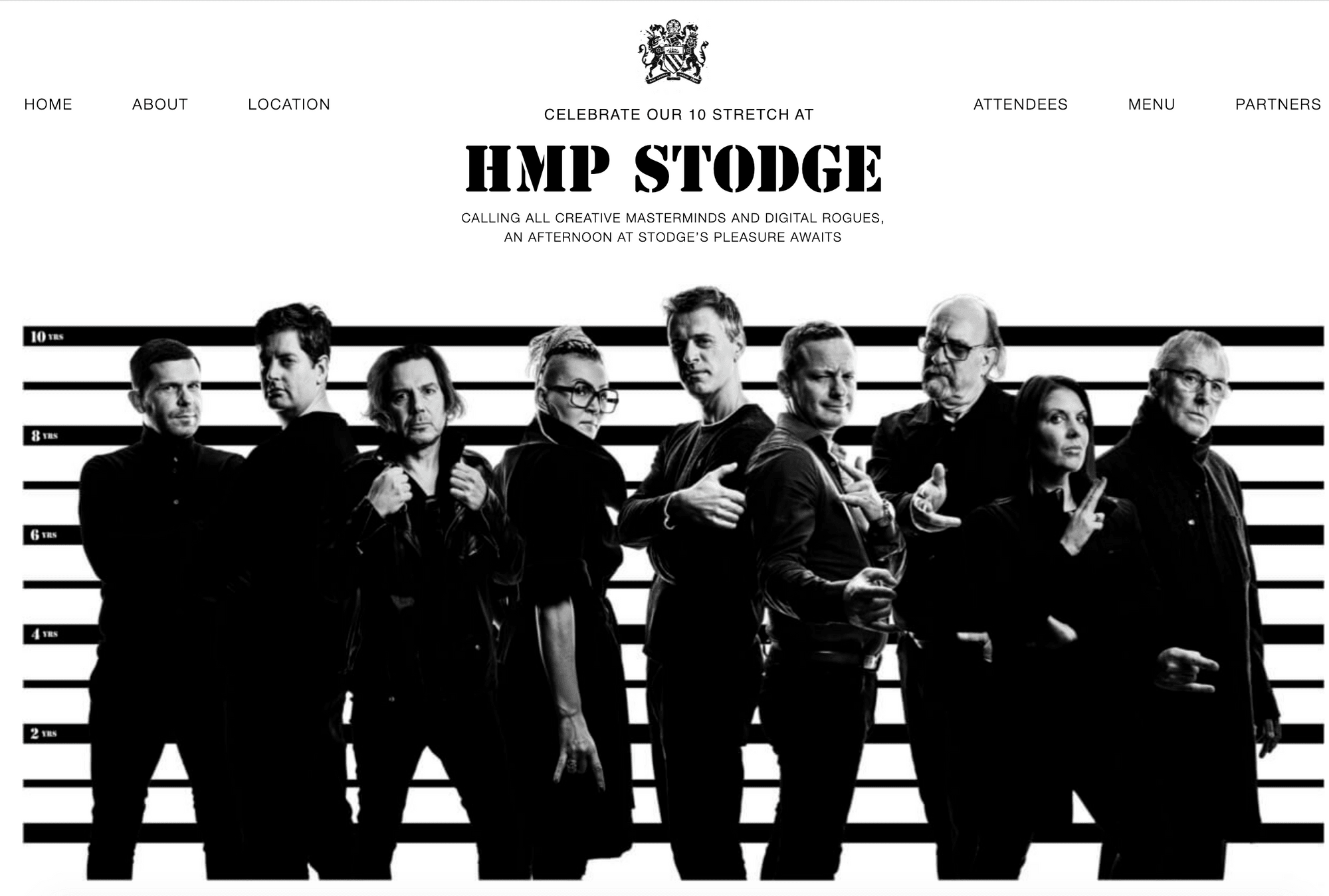 The Guild group used the event branding and our welcome video continued this theme, with us playing prison wardens gruffly convening our motley crew of digital rogues."
Phil Jones has an honest and frank take on why they chose to use Guild for their community.
""We love Guild because, number one, it's a fantastic piece of British technology, number two, it's a space where you bring the whole of your professional self to it, not like social media platforms and number three, one of our earliest Digital Podgers is the founder."

How can I join the Podge communities?

Podge events are invite-only.

See the Podge website to find out more about Digital Podge, Sport Podge, Music Podge, Design Podge and Tour de Podge.
Here is a rogues gallery of Stodge Podge attendees 2020.
---
Join Guild 🤝

See for yourself how the Guild experience is different to WhatsApp, Slack, LinkedIn or Facebook Groups. Guild is a safe space to connect, communicate and collaborate with others.
Join us on a platform that is purpose-built for professionals and businesses.
Contact us if you want to know more or have any questions