A shift to remote working has given employees back more time, more money, and more freedom, but for many it's also taken away a sense of physical connection and community they perhaps hadn't realised they valued.
As businesses increasingly go fully remote, or choose to operate a hybrid model, flexible office spaces can help to fill this void, providing somewhere to collaborate with like-minded people, and a space to help foster creativity, while retaining that divide between personal and professional life.
Whether you're a freelancer, business owner, or employee, coworking spaces can be great places  to work, network, collaborate and build valuable contacts.
Here are 10 of the best coworking spaces in London, in no particular order:

With 13 sites across the capital, Fora seeks to provide "beautiful, professional, flexible workspaces" for everyone from freelancers to international enterprises. These office spaces are designed to inspire, spark productivity and encourage collaboration.
With everything you'd expect from a modern office space, including super-fast fibre connectivity, the spaces are bright and airy.  There's access to premium workspace, events spaces, wellness facilities, fully-stocked kitchens and for those cycling to work, there are secure bike locking facilities and showers.

Throughout all its locations, Fora has four main membership options, Owned Office, Owned Desk, Open Desk and Team Pass, however, prices don't appear to be readily available on the website.
[Disclaimer: Guild's offices are at Fora Shoreditch - very nice it is too 🙂]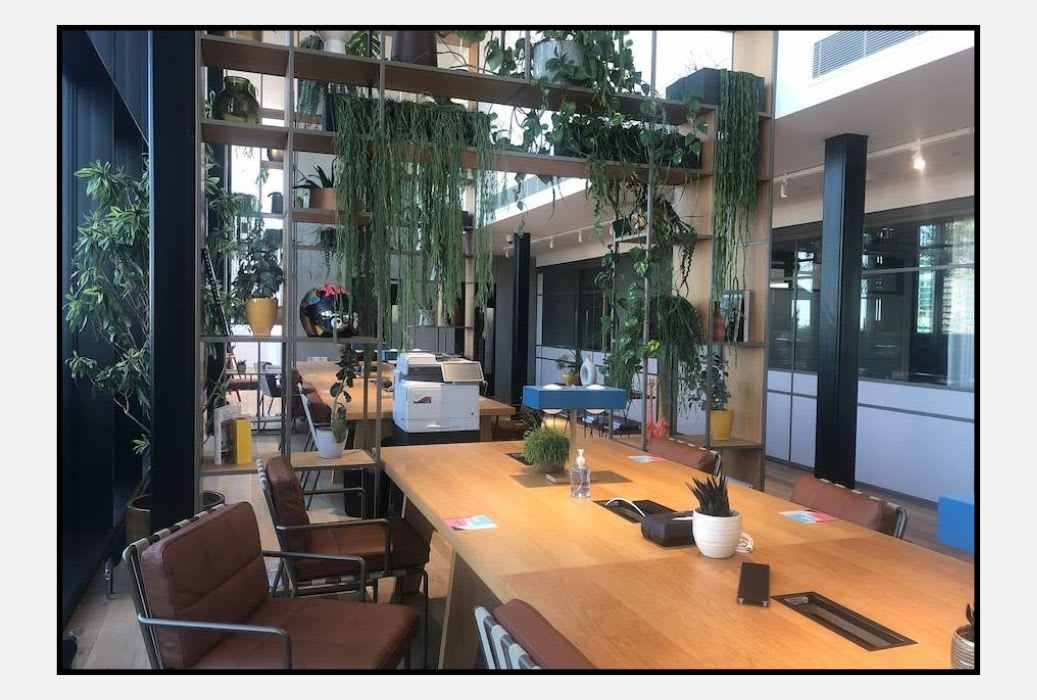 With flexible office space in London Fields, Clerkenwell Green, Holland Park and Spitalfields, Second Home has a wide variety of membership choices, ranging from single day passes, to flexible studio membership, and even residential membership which secures you a permanent desk of your own. There are also options for both individuals and teams. Prices vary per location.
Each of these coworking spaces offers something different. For example, London Fields is the organisation's first 'family friendly creation', offering an onsite nursery and café, whilst Spitalfields boasts roof top views of the city and event space, as well as the usual facilities you would expect, such as high-speed private internet and unlimited printing and scanning. Regardless of location, expect vibrant and modern, stunning surroundings across every site.
Labs has coworking spaces in both Holborn and Camden, again with various membership options, but single day passes start from £25. It aims to cater to everyone from individuals through to established corporations, and there's also the option to book single meeting rooms, which could be very useful for those looking to keep up face-to-face time with clients, or interview potential staff for example.
As is the case with Fora and Second Home, it has numerous amenities including shower facilities, secure bike storage and options for 24-hour access.
Runway East currently has flexible office space in London across three locations – Borough Market, Soho, and Finsbury Park, with a site at London Bridge coming soon. Perhaps slightly quirkier than some of its alternatives, it promises free cake on Wednesdays, a fully stocked beer fridge and "dogs on demand", as well as the usual facilities and benefits you'd expect.
Alongside typical hot desking membership (from £199 per month), and dedicated desk membership (from £399 per month), Runway East also offers virtual office services, and the option to share a private office with another team on a timescale basis.
Those still on the fence may wish to claim a free day pass.
Spaces boasts 24 coworking spaces across London, with a total of 86 meeting rooms. Amenities vary slightly across locations, but all start from £197 per month.
Again, Spaces offers virtual office services alongside the typical coworking options, permanent and hot desking memberships, and allows customers to rent anything from a few square metres to a few hundred square metres.
While it caters to all individuals and sectors, it's particularly popular among those in the Fintech industry.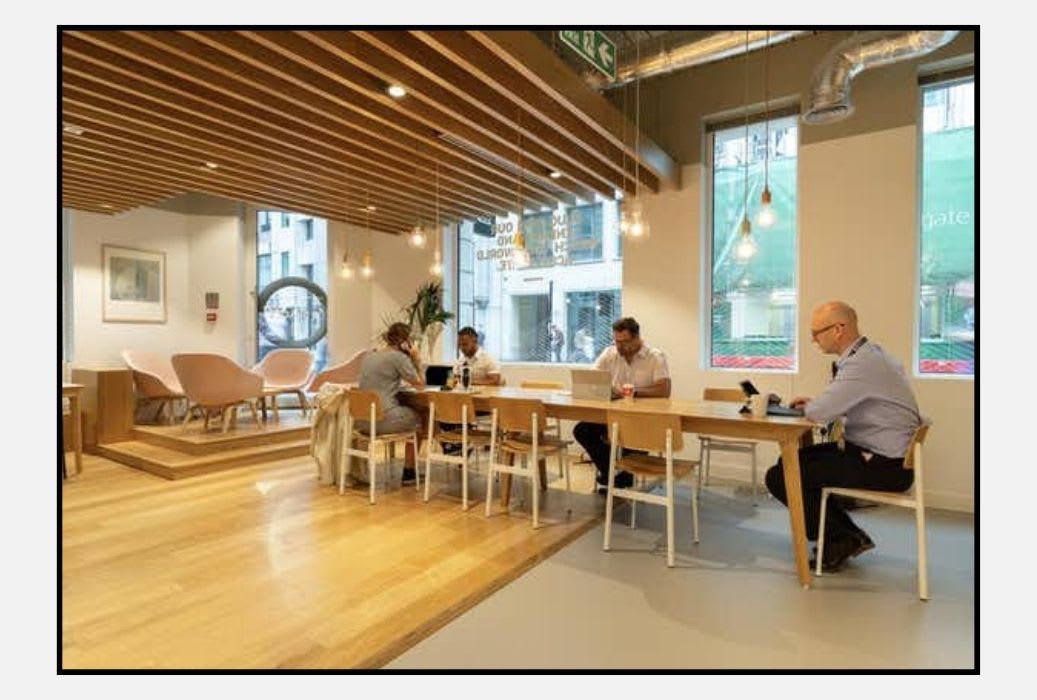 The Trampery offers something slightly different to those we've already looked at so far. While it does provide coworking spaces for "entrepreneurs, innovators and creatives", it has an emphasis on sector-focused spaces, as well as venue hire.
Community is a big theme for The Trampery too, with frequent events and courses offering business support to individuals and companies seeking to target social and environmental goals.
Different industries are serviced by different sites, with locations at Old Street, Tottenham, Poplar Works, Republic, Fish Island Village and The Gantry. There are also various options available, from individual desks, to bespoke studios for teams of up to 50, and it's even possible to rent outdoor trading space. See the website for details on pricing.
Huckletree specialises in sector-themed workspaces. Whilst it also has offices in Manchester and Dublin, here are its flexible working spaces across London:
Soho – home to Europe's most exciting investment funds and used by leading members of the global innovation ecosystem.
Shoreditch – a collaborative space frequented by some of the most inspiring individuals in disruptive tech.
Westminster – London's first workspace designed specifically for GovTech startups, scaleups and investors.
White City – home to food tech pioneers, retail disruptors, gaming innovators and beauty brands.
White City (Westworks) – described as the home of dairy pioneers, it includes an onsite test kitchen and provides custom fitouts.
Membership options start from pre-paid day passes at £35, all the way up to £300 per month for a resident desk.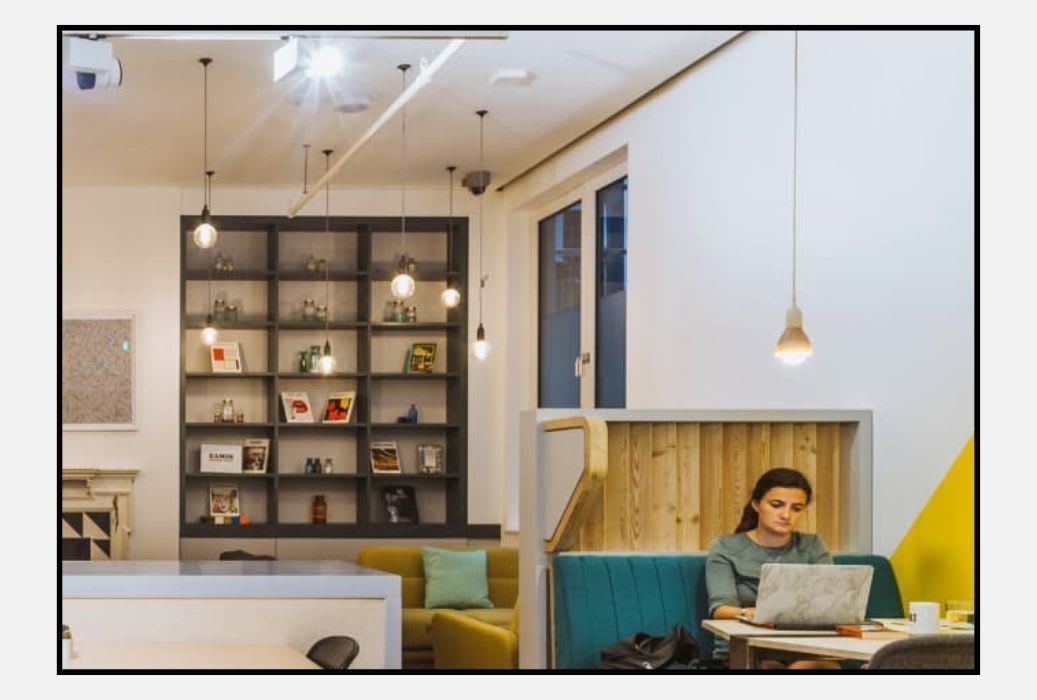 For many, it's the name that springs to mind first when thinking of flexible office space, and WeWork has by far the biggest reach, with 35 buildings across London.
Its office space solutions are assorted into three main options: Standard Private Offices, catering for 1-20 people, Office Suites, accommodating between 20-100 people, and Full Floor Offices for those with more than 100 people. There are more choices available than some of its challengers when it comes to customising office space.
On top of the usual expected facilities, as a member you'll also gain access to a global network of potential collaborators, which given the size and status of WeWork will be a bonus for many.
WeWork offers flexible leasing agreements, and pricing is available upon request.
Uncommon has a strong focus on community and wellbeing, offering beautiful spaces that pay attention to lighting, sound and scent, as well as biophilia and ergonomic design to create stimulating surroundings.
There are five main options, ranging from day passes at £40, to hot desking and dedicated desks, a private office, or full flex office.
Uncommon currently has four coworking spaces in London, in Highbury & Islington, Borough, Fulham and Liverpool Street, and a site coming soon to Holborn.
As the name would suggest, Work.Life puts its focus on people, and the need to collaborate, socialise and be inspired. Among the usual amenities, members can enjoy free weekly yoga classes, lunch and learn events, beer and pizza nights, and various other perks and discounts.
With sites in Hammersmith, Bermondsey, Soho, Holborn, Farringdon and Camden, membership options range from pay-as-you-go hot desking, to full time private offices. Work.Life describes its office spaces as smart, sustainable and sensational, designed to boost productivity and create happier teams.
---
All of the above offer visitors the chance to book a viewing via their websites. Whilst we'd like to think the worst of the pandemic is behind us, it's probably worth checking the fine print of some of these agreements regarding whether memberships can be paused if the country were to be placed in lockdown again. It's an area that some mention, but not all.
Experience professional community and connection virtually on Guild
Professional networking and community apps like Guild provide an excellent opportunity to bump into people, bounce ideas around with peers, gain feedback, support and build meaningful relationships. Some of the benefits of co-working spaces!
If you're keen to experience professional communities and make new connections, sign up to Guild and join a group. Guild's Future of Work: Reimagining Business group is a great place to start. In this community, members discuss topics such as hybrid working and coworking spaces, work-life balance, wellbeing, rewards, investment and organisational structure. Sign up for free here.
---
Join Guild 🤝

See for yourself how the Guild experience is different to WhatsApp, Slack, LinkedIn or Facebook Groups. Guild is a safe space to connect, communicate and collaborate with others.
Join us on a platform that is purpose-built for professionals and businesses.
Contact us if you want to know more or have any questions.
---