Design refresh - warmer, more vibrant
User feedback on Guild's look and feel had been consistent in praising the 'clean' and 'professional' look but many also felt it a little 'cold' or 'formal'. We haven't changed the name, or logo, but we have injected some warmth and vibrancy through colour and softer edges and styling. This can be seen in the app icon for example: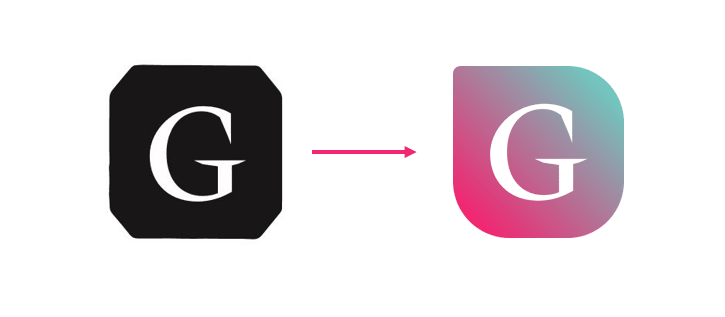 New home screen - improved navigation
The new home screen improves the ease of navigation, introduces a few new features, and reduces 'counter anxiety' by removing the numbers of unread messages in favour of a simple dot indicator: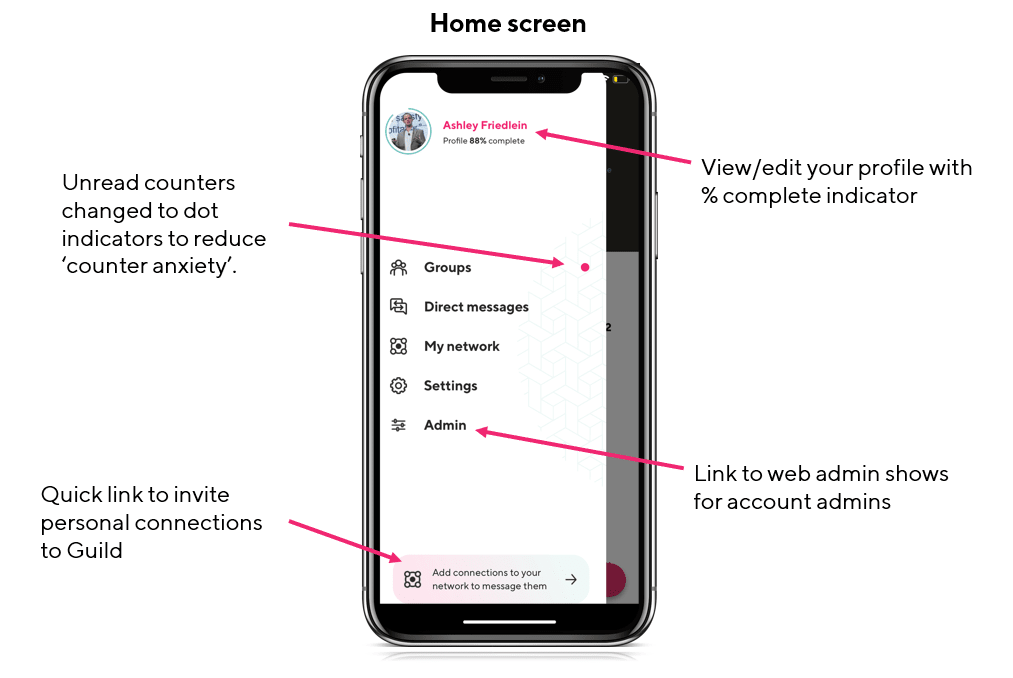 Profiles - make an intro
Guild is focused on professional conversations and networking in a private and quality-controlled environment. We're adding more networking features like the ability to make intros on Guild and see what groups you have in common: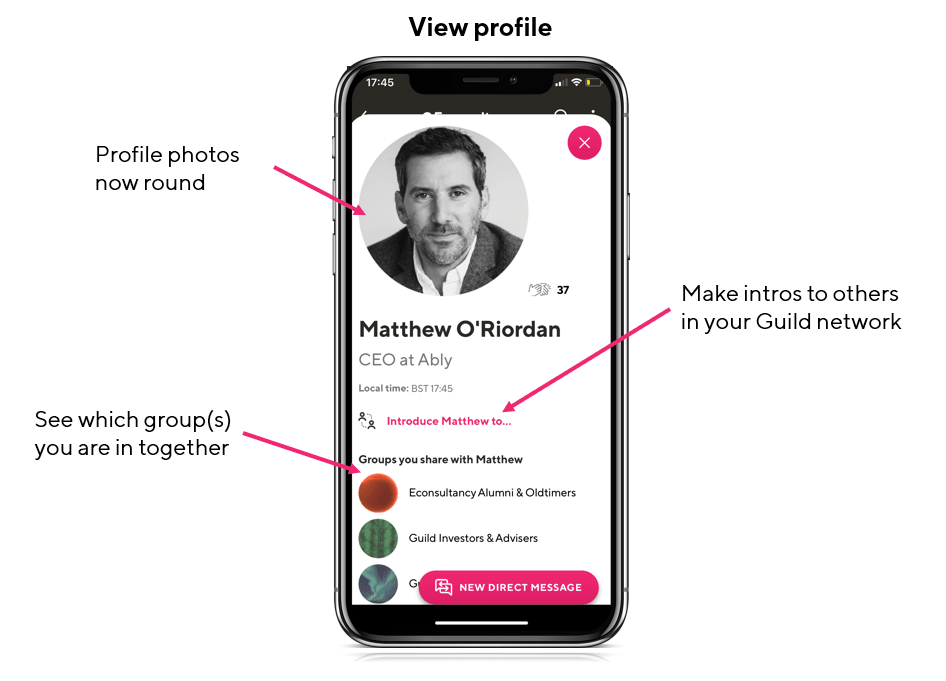 Invite to your network - via phone contacts
In Guild you can create or belong to groups but you can also just DM individuals in your network. By default your network includes anyone you share a group with but you can also invite individual contacts into your network. You can search your network not just by name but by job title and organisation. There are now three ways to invite your contacts, including SMS / txt  by allowing access to your phone address book: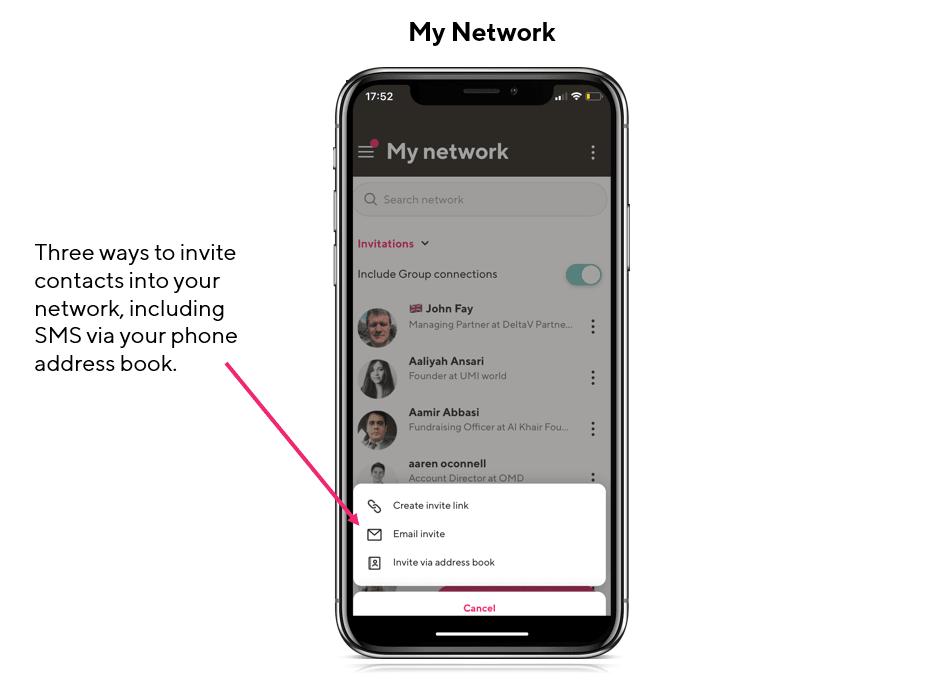 Message actions - long press for advanced features
Unlike WhatsApp and other messaging apps, in Guild you have always been able to edit / delete your messages forever. But if you long press on a message (on the mobile app) or click a message and then the three dot 'more' icon (on the web version of Guild)  you can do a lot more: email the message to yourself, copy it, copy a link to it etc: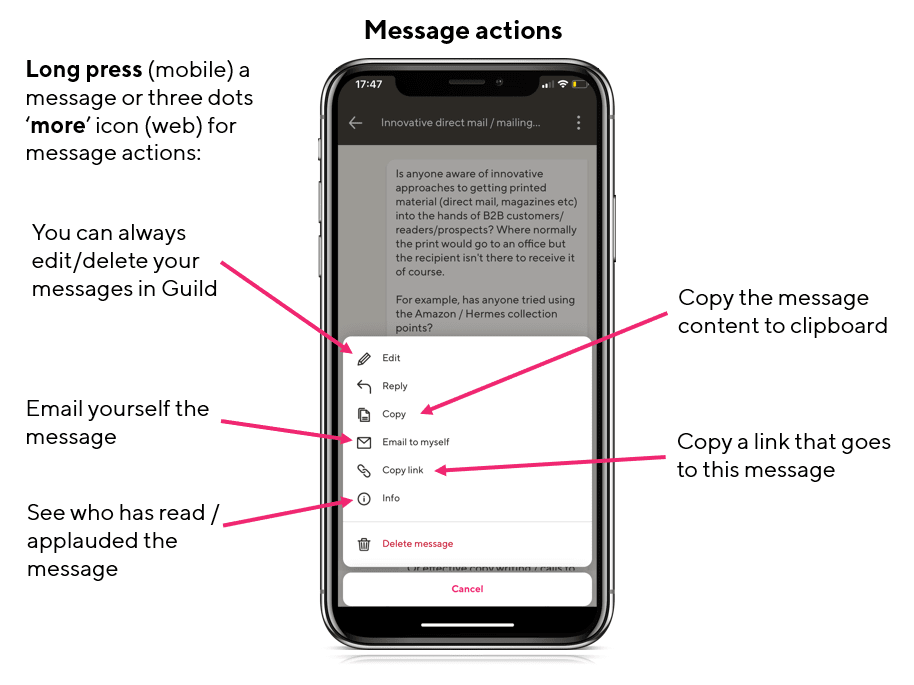 Login troubleshooting - making it easier to get back into Guild
Guild's login has advantages e.g. security, web version/access as well as mobile app. But it is frustrating if you get logged out and can't remember your login to get back in. So we've improved the troubleshooting options available and provided a 'magic link' via email to log back in with a single click: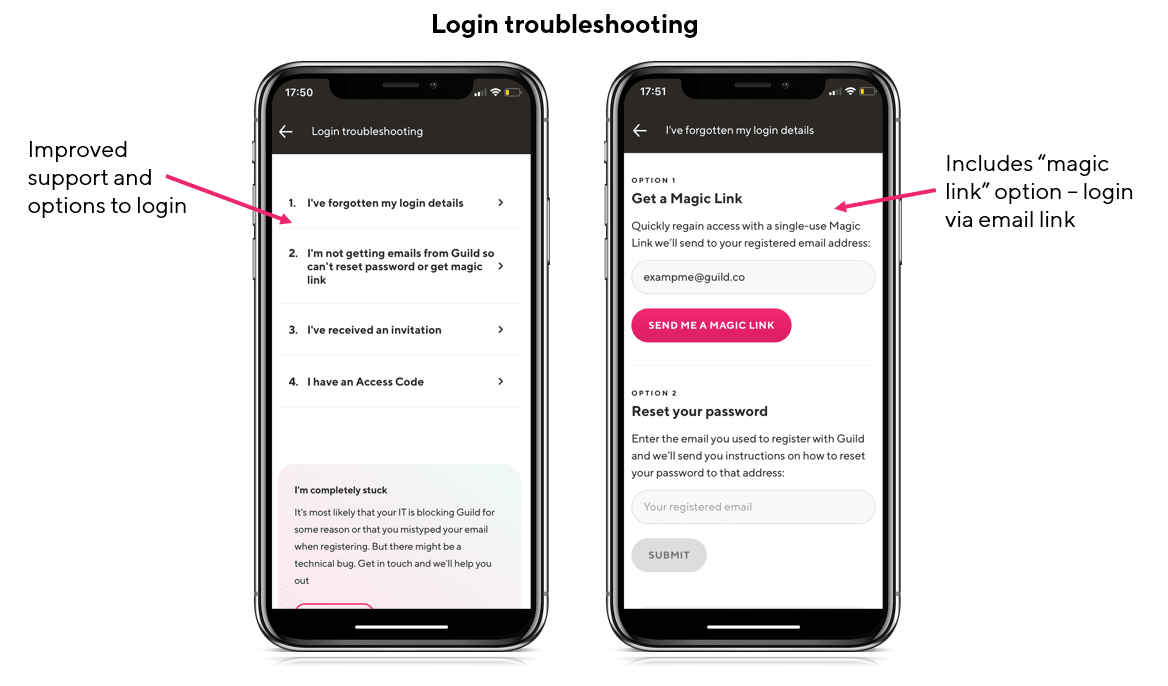 And more... bold / italics formatting, pin multiple threads, mark conversations as unread etc.
There are a lot more changes we don't have space to document here. In this update there were over 1,350 file changes and over 30,000 lines of code changed - to increase performance also. Here are a few other new features worth highlighting: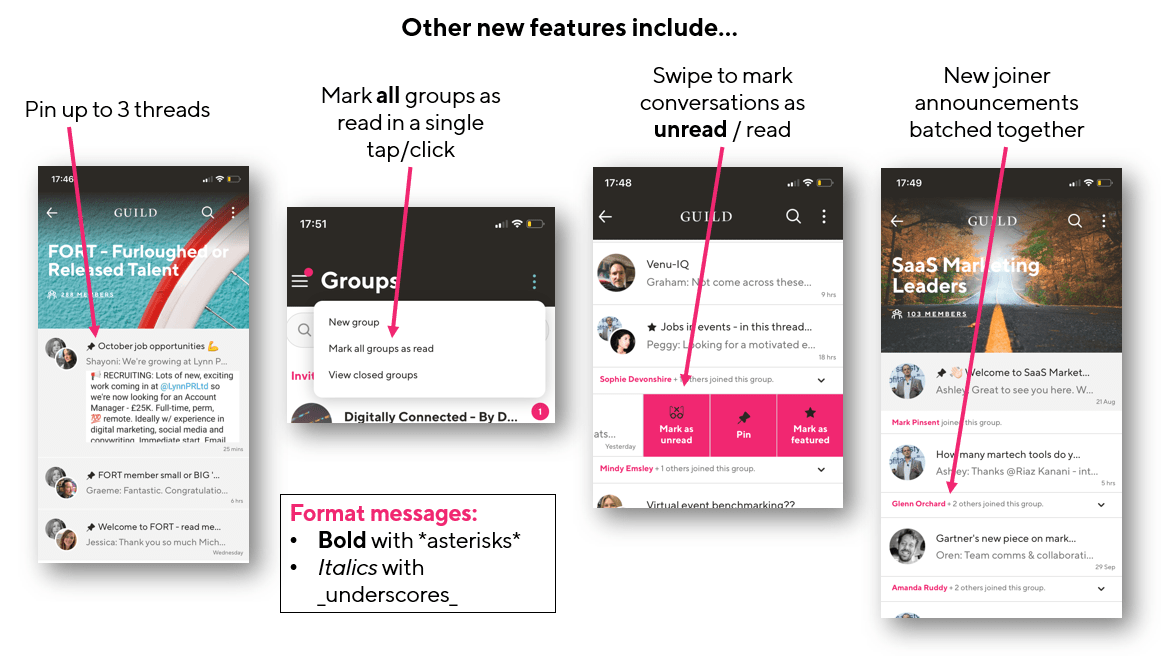 Join Guild for free today
See for yourself how the Guild experience is different to WhatsApp, Slack, LinkedIn or Facebook Groups.
Go to our pricing page and join free as a member, create your Guild profile, join available groups and build your network.
Ready to run your own professional, private, branded groups, communities or networks? Excellent! Check out our Business (free) and Business Plus (custom pricing) options.
Guild is proudly British, fiercely independent, ad-free and GDPR compliant. Guild is the best place for professionals to connect and communicate. Come and join us on a different and decent kind of messaging platform that is designed for business and done with integrity.
Contact us if you want to know more or have any questions.