Groups on Guild are private and hidden by default but can be made discoverable so they have a public web page, and listing in the Guild app, for others to find and ask to join. It is the same with individual profiles.
Why should I make my profile discoverable?
If you want to build your network of valuable professional connections then making your profile discoverable means you can be found by people you already know as well as new connections.
By default, your profile is not set to be discoverable and you are only visible to members of Guild that you share groups with.
Even with your profile set to discoverable others still have to 'Connect' with you and you have to accept their connection request. Once connected you are in each other's network and can direct message each other.
How do I enable/disable my profile's discoverability?
Click/tap your profile photo in the top left of the main navigation screen to go into your profile and then click/tap the 'Update Profile' button. There you can toggle profile discoverability on or off.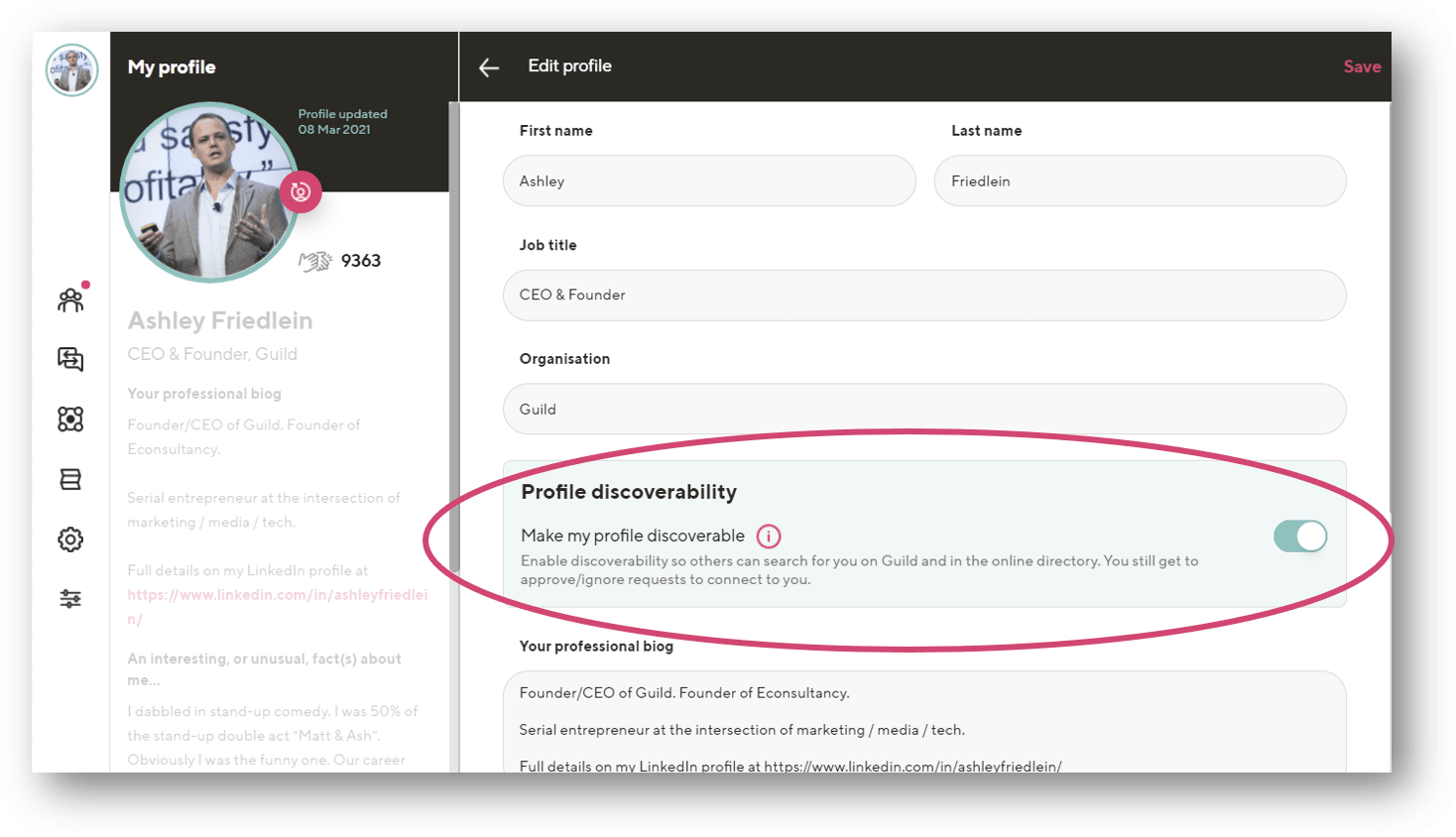 How can I then be found by others?
You will have your own public web page with its own URL that you can send people to or others can link to: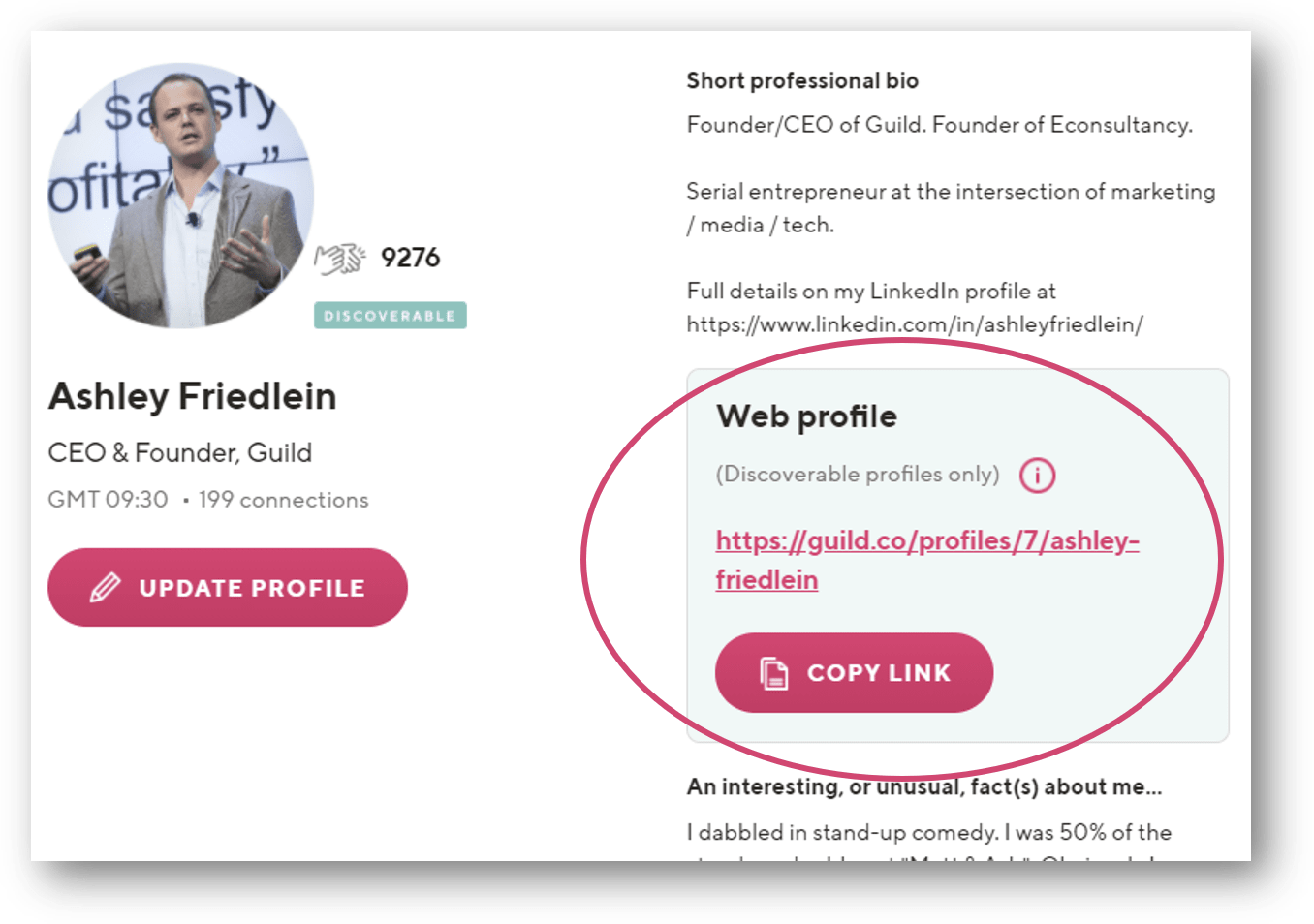 Your profile is listed in Guild's online directory of discoverable profiles which anyone can browse or search using keywords to find you or relevant profiles: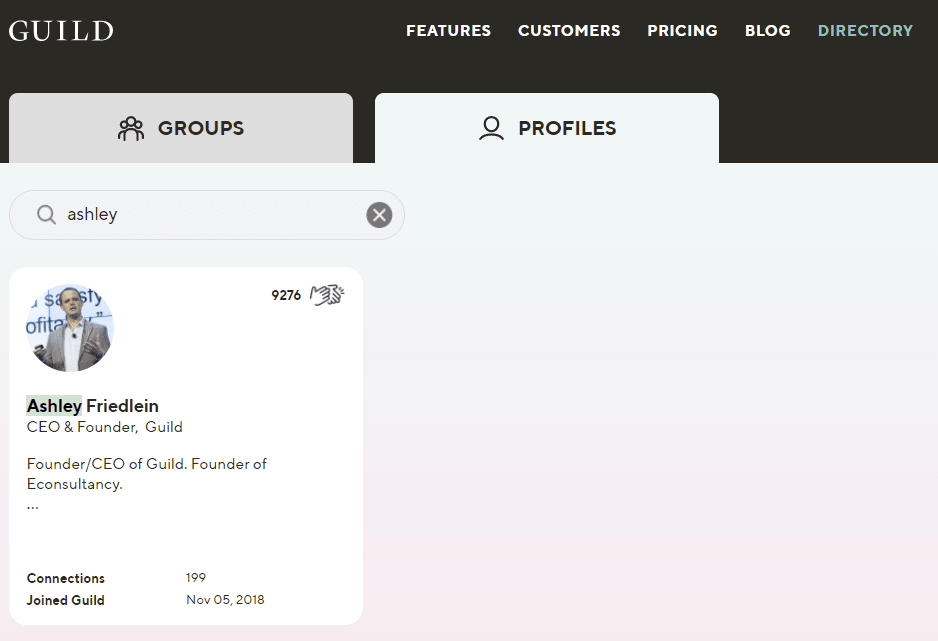 Your profile can be found in search engine results: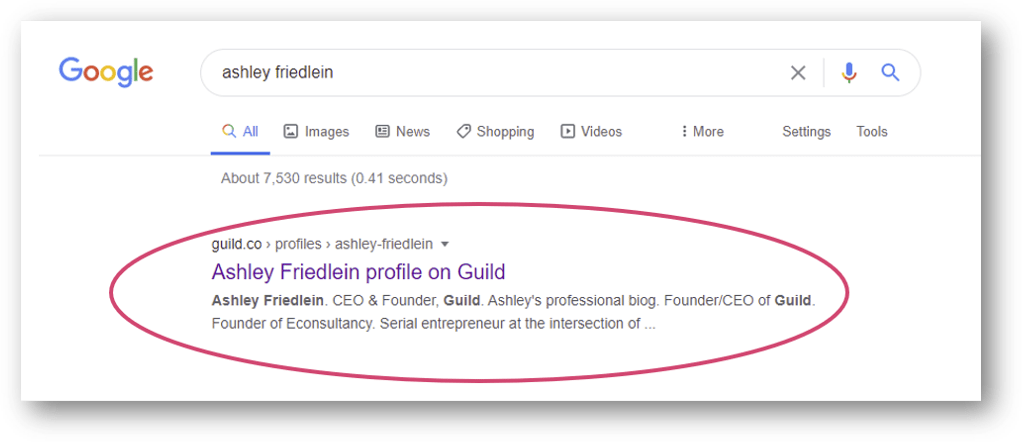 How can I promote my profile to build my network of connections?
The more you promote your profile page the more connections you will get of course. If you link to it then it will help your rankings in the search engines also. You can:
Post links to your profile in social media e.g. LinkedIn, Twitter, Facebook etc.
Create a link to your Guild profile in your email signature so that people you're in email correspondence with can find out more about you and ask to connect on Guild.
Add a link to your Guild profile in any blogs, articles etc that you create - whether in the main body or in a footer / profile sign off.
Cross-link to your Guild profile from other profiles / bios you have online e.g. LinkedIn, Twitter etc.
How do I control who connects to me?
If someone 'Connects' with you via your profile then you are notified and can accept or ignore that request. You can click/tap on their profile to find out more about them to help you decide if they are relevant.
NOTE: for trusted connections you can bypass this approval process and give them an invite link which connects them to you straight away. To do this go into 'My Network' > Invite Contacts and choose a method (invite link, email invite, phone contacts).
How do I remove connections so they can no longer message me?
Once connected you belong in each other's Network and can direct message each other. If you no longer want someone to be able to message you then remove them as a connection via 'My Network' and the three dots 'more' icon to right of each connection: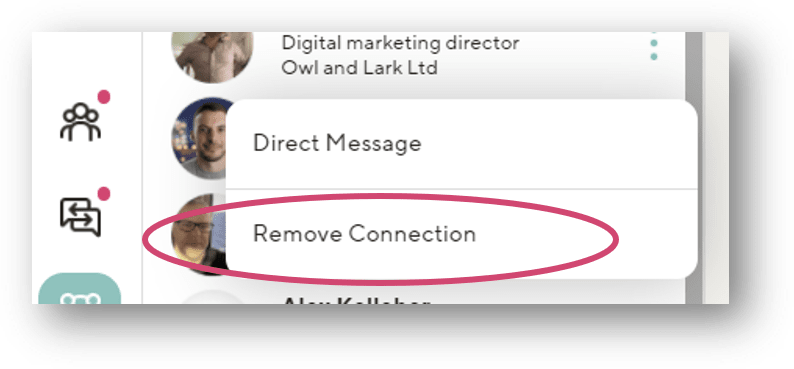 If you share a group with an individual or you don't want to remove them from your network, click on their profile and use the block function to stop them being able to message you. You can unblock users at any time.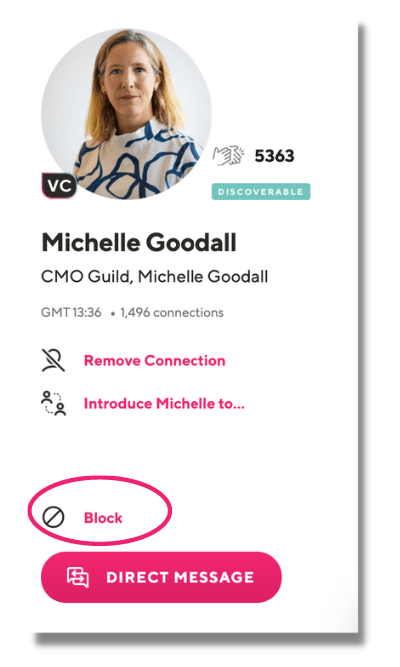 ---
More ways to make the most of your Guild membership
Find and join some relevant communities
Make sure your Guild profile is complete
Learn about the advantages of taking an active role in online communities
Get some tips on community participation in our guide to being a great community member
---
Join Guild 🤝

See for yourself how the Guild experience is different to WhatsApp, Slack, LinkedIn or Facebook Groups. Guild is a safe space to connect, communicate and collaborate with others.
Join us on a platform that is purpose-built for professionals and businesses.
Contact us if you want to know more or have any questions.
---