London is famous for its members' clubs, ancient haunts like White's, Brooks or the Athenaeum just a stroll from the laid-back, cosmopolitan energy of venues like Soho House, or newcomers The Wing and The AllBright, inclusive all-female brands from the USA.
Impossible to be precise about how many there are when these niche, professional or alumni member havens are as fluid and dynamic as the life of capital itself; vibrant communities where like minds share ideas, or find them in a killer cocktail.
While each club is proud of its essence, there's a unifying factor in these communities that's more obvious than ever during lockdown; the value of face-to-face exchange, the fostering of the social, creative and business value that makes membership so addictive and restoring.
So what happened when lockdown made this impossible, with little or no time to react?  
We asked six of London's leading establishments, chosen for a mix of styles and approaches, to share their experiences of staying close in challenging times.
"We've re-learned what we already knew – the importance of connection and community. How we stay connected has had to change and we've had to learn fast to do this."
Chelsea Arts Club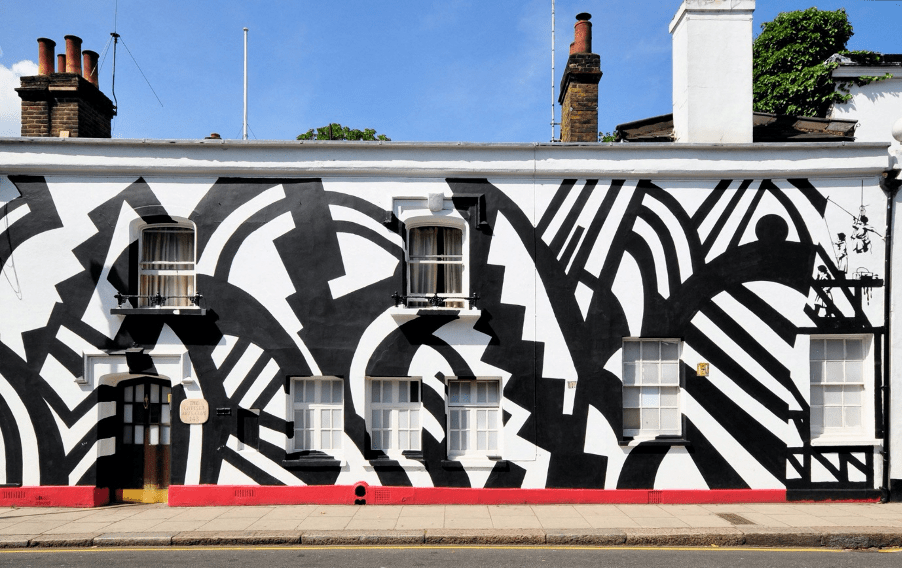 Chelsea Arts Club began life on the King's Road in 1891 at the instigation of James Whistler, before moving to a 'rambling rectory' style building on Old Church Street where its 3,800 loyal members now include artists, photographers, writers, actors, and musicians.
Chelsea's members own the club, and its constitution states at least two thirds must be practicing artists. The venue hosts exhibitions, concerts, literary talks and artist lunches, and its façade is a canvas for stunning bi-annual interventions like this recent design, 'dazzle camouflage', above.  
Geoffrey Matthews, Secretary, shared their lockdown experiences with Guild.
Q: What have you done differently to keep in touch with members during lock-down?
"We send a weekly e-newsletter out: that's been filled with more content during Lockdown, and we have also encouraged Members to submit images of the work they have been doing. Those have gone out each week in our separate Notices email. We always do this anyway, but during Lockdown the urge to share has been so strong that we now send out TWO Notices emails each week, with 50 or 60 posts about what Members are up to.
We've also created a series of online exhibitions – some of archive material (one show about the Chelsea Arts Club Balls at the Albert Hall) but also a Lockdown Show, which features Members' art created during Lockdown. We keep adding to the exhibition, which now has nearly 200 works in it."
Q: What have you learned?
"In truth not much that we didn't know: that Members love the Club and love being part of a creative community; and that despite the fact that we exist to enable people to get together face to face, Members also love being kept in touch with the Club and each other when they're apart."
Q: Will you be keeping any of the changes when lock-down is over?
"We might persist with some online exhibitions to complement our physical shows (of which we put on some 45 a year)."
Chelsea Arts Club, 143 Old Church St, Chelsea, London SW3 6EB
Home Grown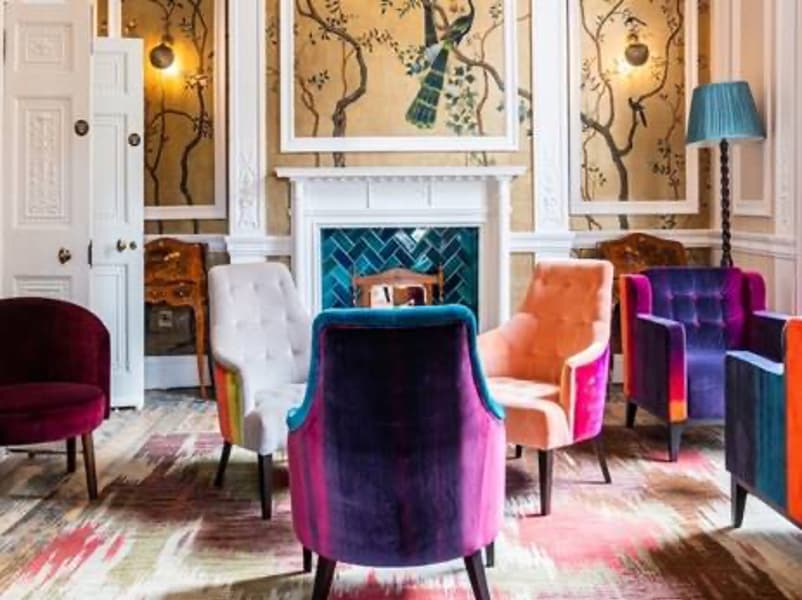 Home Grown opened in a six-storey Marylebone townhouse in 2019 as a sister to Home House, offering a fast-track, luxurious networking environment for proven entrepreneurs, investors and business leaders.
Founder Members include Seedlip's Ben Branson, and NotontheHighStreet's Holly Tucker, while Nick Wheeler of Charles Tyrwhitt and designer Kelly Hoppen have led events. Curated wellness options include Yin yoga sessions and meditation, and the club's 35 bedrooms, lounges, bars, pitching suites and restaurants make it a hub of 'serious business and lively debate.'
General Manager Joost de Kruiff shared his experiences with Guild.
Q: What have you done differently to keep in touch with members during lock-down?
"Home Grown is a community of business trailblazers, entrepreneurs and investors. It is a space for those with a passion for business to connect, share ideas, learn, solve problems, thrive and build long-lasting relationships.  
Usually our community sits within the four walls of our Private Members Club in Marylebone, so to continue to support our members we have created an online platform of daily events and virtual networking, including Zoom talks from This is Beyond CEO Serge Dive exploring new enterprise, the future of Fintech with Andrea Reynolds, Bill Cogan and Meera Shah, and the changing face of philanthropy with the WealthiHer network.
We host speakers from all over the world, connecting them with our valued community. Home Grown has remained as active as ever, with regular digital communications, as well as personal calls to members from our membership team."
Q: What have you learned?
"How adaptable and resilient we can be as a business. We have learnt this from our community; entrepreneurial minded individuals who seek this time to start something new, pivot their business and thrive.
Home Grown has used the lockdown with the same approach as our entrepreneurs and investor population."

Q: Will you be keeping any of the changes when lock-down is over?
"Moving forward we will keep our virtual activity alive, combining this with our physical space at Home Grown."
Home Grown, 44 Great Cumberland Pl, Marylebone, London W1H 7BS
House of St Barnabas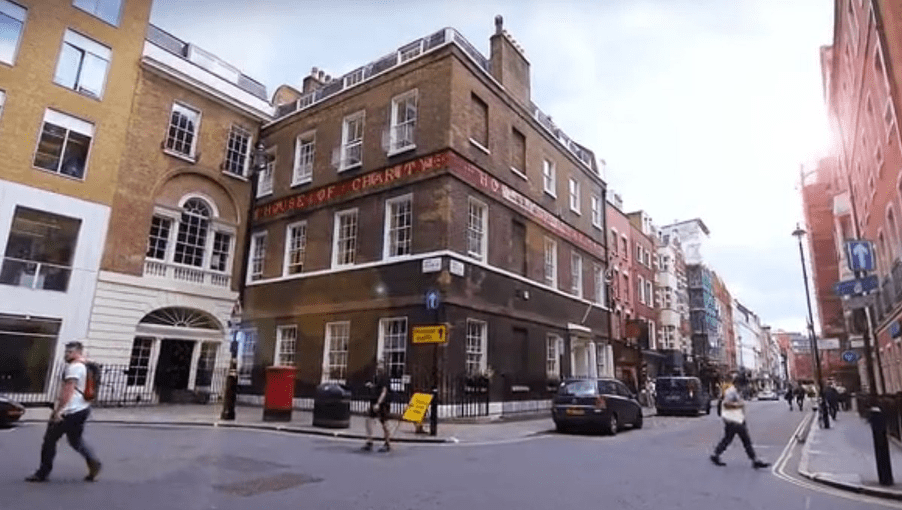 The House opened in 1862 in a Georgian building on the corner of Soho Square as a charity supporting the homeless, and has pursued its mission with vigour ever since.
In 2013, The House launched a not-for-profit members' club alongside its charity programme, led by a committee including actor Brian Cox, singer Jarvis Cocker and writer Ekow Eshun. This unique project runs in tandem with The House's ground-breaking Employment Academy, supporting local participants via training, accreditation and work experience. External support from donations is welcome.
Spokesperson Ellena Bianchi-Barry, Head of Marketing and Communications, told us about recent life.
Q: What have you done differently to keep in touch with members and partners during lock-down?
"The work of House of St Barnabas goes far beyond its four walls. During this strange and unpredictable time, we're adapting to keep our community connected with what makes our charity unique.
Our key focus has remained to support graduates from our Employment Academy, many of whom had made great progress in their lives and are now finding themselves at risk of being out of work. We're keeping our members up to date with how this is going and providing them with ways they and others can help to support graduates.
Each week, we're also providing our members with a range of online content – both our own and our curation of the best from the internet. We've launched a radio series with our friends at Soho Radio, called At Home with House of St. Barnabas. Each Saturday night our resident DJs share a set to make you feel like you're back dancing at the House.
We've launched online film clubs and Member Masterclasses, and our resident bibliotherapist has been prescribing books to help people through lock down. We've also worked closely with some of our founding members to help keep our members entertained and raise funds for our charity – Peter Capaldi hosted a quiz via Zoom which almost 400 people joined.
The House of St Barnabas has a 300 year history in Soho, we've had to look at ways to bring what makes it special online. We know that our community is one of the things that makes us unique, but whilst we're a community at a distanced we really miss our Grade 1 listed home."
Q: What have you learned?
"We've re-learned what we already knew – the importance of connection and community. How we stay connected has had to change and we've had to learn fast to do this."
Q: Will you be keeping any of the changes when lock-down is over?
"We'll keep a range of online and offline events for members, we'll keep talking to members about the type of club they feel excited and safe to come to, and we'll always prioritise the work of our Employment Academy."
House of St. Barnabas, 1 Greek Street, Soho Square, London W1D 4NQ
Institute of Directors
The IOD holds a century-old Royal Charter for work representing the interests of business leaders, championing them from a landmark John Nash building on Pall Mall, a glorious meeting and event hub that's been used as a location for films from Downton Abbey to The Dark Knight.
The IOD's programme of training, awards, and publications reaches 35,000 directors nationwide. Headed by governance specialist Charlotte Valeur as its Chair, with Director General John Geldart, the IoD is a leading voice on trade, skills and corporate policy.
We talked to James Jemmett-Page, Head of Membership Experience, about recent months.
Q: What have you done differently to keep in touch with members during lock-down?
"Direct contact is key. Times are tough for business right now, and whilst we offer a range of support services to our members, we've seen that when faced with the extreme challenges presented by Covid-19, it can be difficult for Directors to ensure they're unlocking all the help available. Soon after lock down began, we set ourselves the task of calling all of our members directly, both centrally and via our regional teams.
Our aim was to find out the specific challenges they were facing and to ensure they knew quickly and easily how we could help them. This also gave us real time data on the issues many members were facing and this has helped our advocacy work.
Within the first few weeks we also created a national webinar strategy and have worked with members directly to ensure that content is topical, relevant and most importantly adds value. We have also focused heavily on the connection side as this has always been a strong USP for us. So alongside our national webinars we've established a series of regional virtual meet-ups and socials to ensure we continue to provide social connection and community.
Finally, we created and launched a Coronavirus hub on our website within 10 days. As well as wealth of information and advice from our in-house research team (this is all free to everyone) a key element we focused on were ways member could share and support each other. This we did by the inclusion of a member support directory and a community content zone."
Q: What have you learned?
"Having multiple touch points with members is key. A monthly newsletter and the odd email or call isn't enough. You must listen to, understand and deliver for members. Just because you have the support available doesn't mean members will know about it or know how to use it. In a crisis like this one, it is imperative to show empathy and truly be there. Not just in words but in action.
We are lucky that our members have a huge amount of business knowledge, and we have been focused on how we can best help them unlock this and share this with their fellow directors. Peer-led content gets extremely positive feedback and it tends to be a bit more real than a fact sheet!"
Q: Will you be keeping any of the changes when lock-down is over?
"The simple answer is yes. Enabling members to share their knowledge easily has been a very beneficial move and one we will develop and grow.
We will also likely keep an enhanced digital offering within membership. This virus has created a shift in the way businesses operate and this shift will be unlikely to completely revert back to a pre Covid-19 world.
Enabling connections are key, and traditionally we have done this mainly in a face to face format. In a post Covid-19 world, we will be looking to build on the work we've done to better facilitate this in a virtual environment – it's essential that directors can make new connections and share expertise, regardless of their location or their ability to attend a physical event.
Our aim during lockdown has been to enable members to build connections, develop their skills and influence government in a virtual environment. The work we have done and continue to do in this space will help shape and grow our offering in a post Covid-19 world."
Institute of Directors, Pall Mall, London SW1Y 5ED
The Ned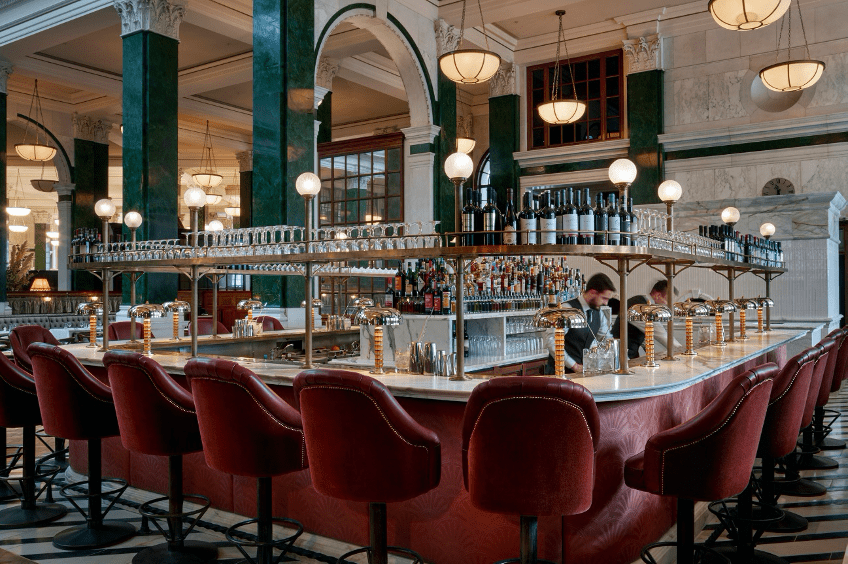 The Ned was 'an abandoned architectural masterpiece' when Soho House's Nick Jones saw it in 2012, falling in love with its Lutyens glamour and the potential of its location. Jones and Ron Burkle, Soho House's chair, brought in Andrew Zobler, CEO of New York's Sydell Group, to create a hotel and club unmatched in scale and ambition, a luxurious 1920s style hotspot which opened in 2017.  
The Ned unites elements of Soho House's vision and service with a gentlemanly vibe reflecting the building's heritage, and its roof-top pool and spa have dramatic views of St. Paul's.
Gareth Banner, The Ned's Managing Director, talked to Guild about how they've responded to changes.
Q: What has The Ned done differently to keep in touch with members during lock-down?
"With The Ned and Ned's Club being closed for the time being, we've been working on ways to support our members. Ned's Club has taken its events programme online, providing members with weekly digital events and masterclasses while the building is closed. Highlights so far have been Head Barber Tom Harrigan's hair maintenance tips, playlists from Nick Grimshaw and Daisy Lowe, virtual wine tastings and yoga masterclasses from the in-house yoga instructors.
We've arranged for members to take over the @NedsClubLondon Instagram Stories. Every week a member has posted stories throughout a day to give an insight into their lockdown lives. The membership team has also been dropping in on members (from a distance!) with gifts like bottles of rosé and Cowshed goodies, just to let them know we're thinking of them.
Additionally, as a treat for June, we've arranged socially distanced personal training sessions for members across the London parks. Members will be able to attend them with their household, and get put through their paces by the Ned's Club Gym team."
Q: What have you learned?
"It's been clear to us members miss the sense of community more than anything. We've received countless emails and messages asking after the staff and how we're doing as a business. The good weather seems to have reminded members about our summer rooftop parties, which we've gained a reputation for. We're getting lots of messages asking when we'll be able to host one and telling us that they miss the roof team.
Also, the digital content that members have engaged with the most is music and wellness content created by the staff – they seem to be enjoying seeing familiar faces. The Ned has never just been a building, and that's clearer than ever right now."

Q: Will you be keeping any of the changes when lock-down is over?
"Yes, we'll be continuing digital events until the members feel comfortable coming back into The Ned. Also, as the building may reopen in phases, we'll continue to host offsite activities which members enjoy."
The Ned, 27 Poultry, London EC2R 8AJ
The Supper Club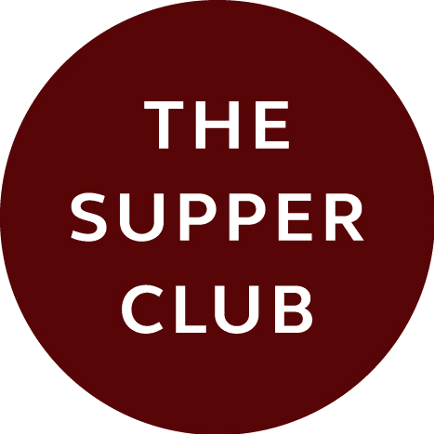 The Supper Club was founded in 2003 by entrepreneur Duncan Cheatle after an informal gathering of eight professional friends grew into a unique members' networking group that has since hosted 3,000 speaker events and roundtables.
The Supper Club is known for bringing fast-track professionals together from all sectors in a relaxed, upbeat atmosphere with an emphasis on business growth and learning from experience. Board Members include Parveen Danda, Head of Tech City's Future Fifty programme, and digital advisor Simon Devonshire OBE.
We talked to Victoria Nash, The Club's Managing Director, about their recent experiences.
Q: What have you done differently to keep in touch with members during lock-down?
"We've never been so connected to our members and them to each other. Having moved all of our events and forums online, we've seen some of our best-ever engagement via our expert-led webinars, roundtables, Q&A panel discussions and socials.
We're sharing 'snackable' content every day, alongside more detailed resources on an online hub, enabling members to quickly and easily access the ideas and advice they need to navigate challenging times and come out stronger.
We've also seen amazing support amongst our community via a new chat feature we've implemented. Immediate challenges have been met with immediate responses – this kind of fast, collaborative support is very powerful to participate in."
Q: What have you learned?
"When times are tough, founders are stronger together. Many of our members have told us how important it has been to feel the presence of our community as a safety net – a collaborative space and emotional support system, ready to help them whenever they need us."
Q: Will you be keeping any of the changes when lock-down is over?
"It will be great to offer both digital and face-to-face experiences for our members in the long-term.
The first step is already in motion; we will soon be launching an exciting new community platform where members can connect and access content, advice and insights on demand. Watch this space!"

The Supper Club, 81 Rivington Street, London EC2A 3AY
Are you a membership organisation, association or club looking for a better way to engage with your members?
Try Guild for free today to see how easy it is to set up and scale private, a GDPR-compliant professional messaging group and online communities.
Our pricing and plans page gives details of the Business and Enterprise versions which include custom-branding, analytics, admin, support, access to conversation and user data.
Simply click on 'Start Free' on the Business version to start your trial. Contact us if you want to know more or have any questions.