Giving Tuesday is a global day of giving and this year it takes place November 29th 2022.

Individuals, organisations and businesses can support charities and the initiative with donations, time, or action.
At Guild we're delighted to be taking part in #GivingTuesday for a fourth year by offering an enterprise version of Guild for free to qualifying UK and US charities.


What is Guild's contribution to Giving Tuesday?
Charities need to connect efficiently with a range of stakeholders. Supporters, volunteers, members, employees, trustees and beneficiaries all need to stay in touch.
Guild is a GDPR-compliant, ad-free mobile-first platform for communities, groups and networks that's easy to use.
This #GivingTuesday Guild has a new gift for registered charities in the UK and US who qualify for the offer and sign up before 28th February 2023.
We'll provide your charity with a free enterprise version of Guild and expert community building support to help make your charity community a success.
And whether you decide to take up the offer or not,  you are invited to join a dedicated community for charity and non-profit professionals on Guild.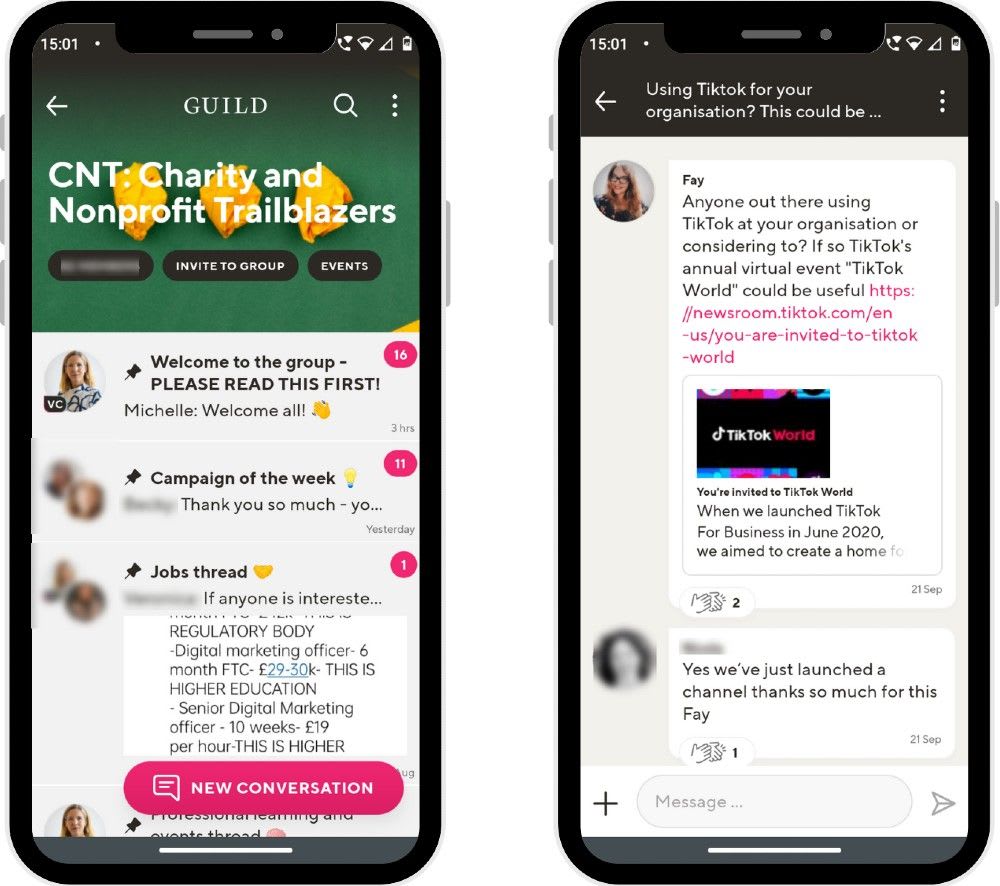 How do I sign up for the Giving Tuesday Guild offer?

It's simple.

You need to be a registered charity in the UK or US with a turnover of less than £5million or $5 million - see the terms and conditions below.
To take advantage of the offer, email our support team at [email protected]
They will help to get you set up and we'll help your charity get the most out of using Guild for your communities and groups with customer success support.
These benefits are normally only available as part of our Enterprise plan.

How can charities use Guild?

Connecting with stakeholders and varied audiences can be complicated, time-consuming and costly for charities.
Guild simplifies communications by allowing you to create professional, GDPR-compliant groups, networks and communities that are mobile-first and easy to use - and they can be set up in minutes.
Charities can use Guild to support a range of use cases, for example:
Co-ordinate volunteers and their work (see how Bookmark uses Guild to connect its team of volunteers)
Activate your supporters or donors with a supporter or donor community
Create trustee, advisory or alumni groups to keep them up to date with news, activities and research
Create communities for regional groups, sector groups or programme groups
(see how Habitat for Humanity uses Guild to co-ordinate volunteers for house-builds)
Create working groups for specific projects and campaigns (e.g. marketing, grants, fundraising or research)
Manage fundraising events or programmes - instantly and securely message and update your team, staff or volunteers
Organise and record board meetings or AGMs (see how Spotlight YOPD simplifies board communications with Guild and how The Alliance for Child Protection in Humanitarian Action brings AGM attendees together on Guild )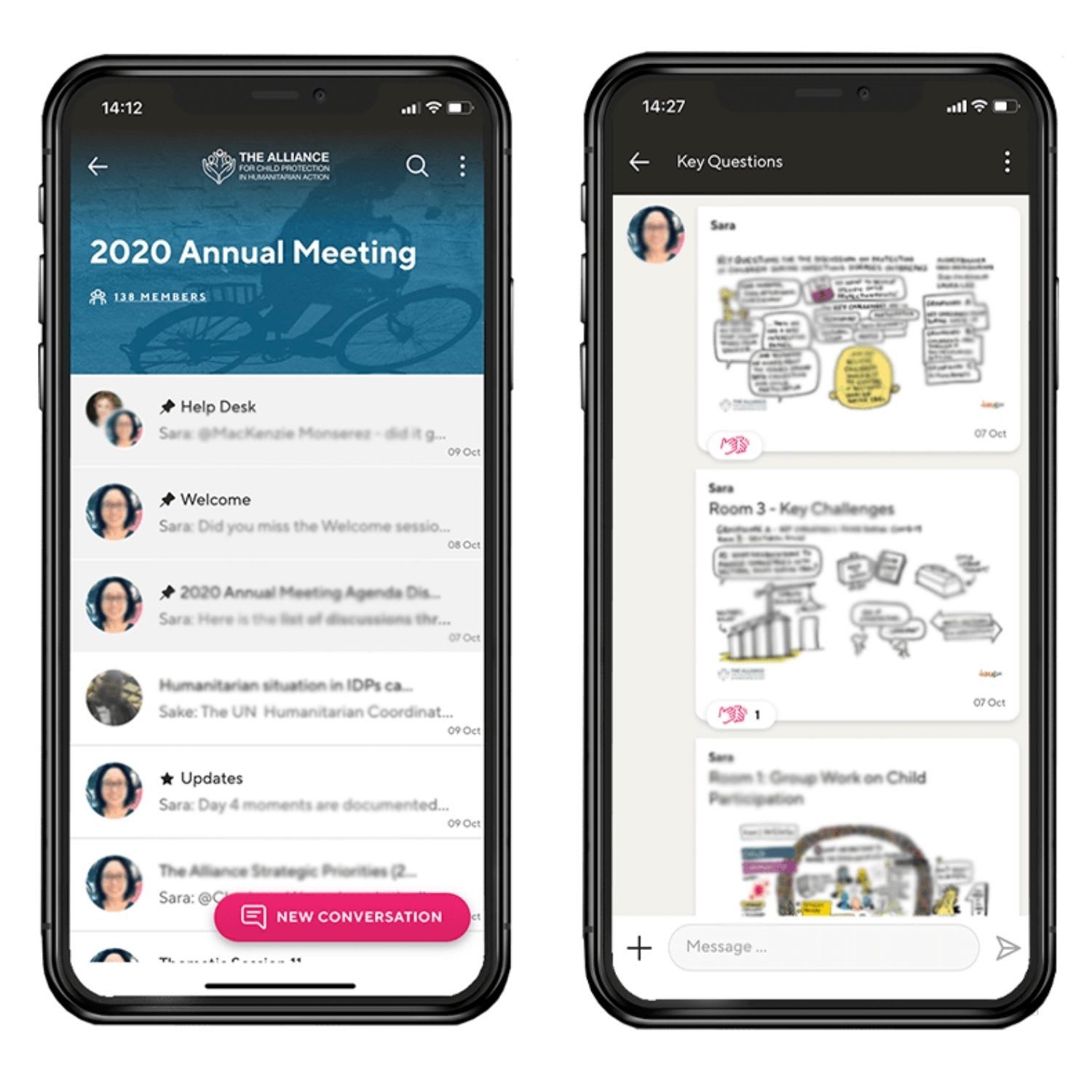 What can you do with a Guild group?
Customise and brand your groups
Create safe, separate GDPR-compliant groups for different stakeholders and audiences
Let your members network and connect safely
Integrate with your CRM or other platforms using Zapier
Host livestreams and video events and meetups
Manage multiple communities from a single account
Host separate threaded chats to keep things organised
Pin posts so that important information is always available
Have private and secure member profiles – or make them public to raise your charity's profile
Analyse activity and engagement in your community to keep improving it


Giving Tuesday Guild Gift 2022 - Terms & Conditions

a) We at Guild are giving something back to charities in the US and UK this #GivingTuesday. A version of Guild's Enterprise plan, plus customer success support for free.
b) The gift is restricted to US and UK charities and non-profits registered on The Charity Register and/or The IRS Nonprofit Charities Database with a maximum turnover of £5,000,000
c) This offer ends at midnight on 28th February 2023
d) Charities with an income of >£5million or $5million should contact us directly - we do offer discounted rates for charities/non-profits
For more information about Giving Tuesday, visit https://www.givingtuesday.org/ https://www.givingtuesday.org.uk.
Photo by GivingTuesday from Pexels
---
How charities use Guild for their communities, groups and networks

Literacy charity Bookmark coordinates volunteers with a Guild community
Charity for Young Onset Parkinson's simplifies board communications with Guild
The Alliance for Child Protection in Humanitarian Action connects AGM attendees with a community
Race Equality Matters boosts diversity initiatives with Guild communities
Guild helps Habitat for Humanity build houses in Honduras
Join your peers and try Guild out for yourself in the Charity and Non-Profit Trailblazers community on Guild
---
Join Guild 🤝

See for yourself how the Guild experience is different to WhatsApp, Slack, LinkedIn or Facebook Groups. Guild is a safe space to connect, communicate and collaborate with others.
Join us on a platform that is purpose-built for professionals and businesses.
Contact us if you want to know more or have any questions.