Guild: the business alternative to WhatsApp
Scroll Down
We're excited to say that we've taken another important step towards our mission: to be the messaging app of choice for professionals around the world.
You can now use Guild as an individual for your personal contacts (for free). It is still invite-based to keep the experience private, permission-based and high quality but you can invite your contacts to connect with you on Guild so you can direct message each other. You can also create personal groups with your contacts.
Guild can now replace WhatsApp for interpersonal communication between individuals as well as for professional groups, networks and communities.
Guild is designed for business whereas WhatsApp cannot legally be used for 'non-personal' purposes. Guild has many privacy advantages over WhatsApp which is a risky choice for businesses to use.
Here's how to start communicating with your personal contacts on Guild:
1. Update / Get the App
If you've already got the app then make sure you've updated to the most recent version. If not, you can get the app from the app stores:

You can also join online and download the app later.
2. Go to the new Contacts section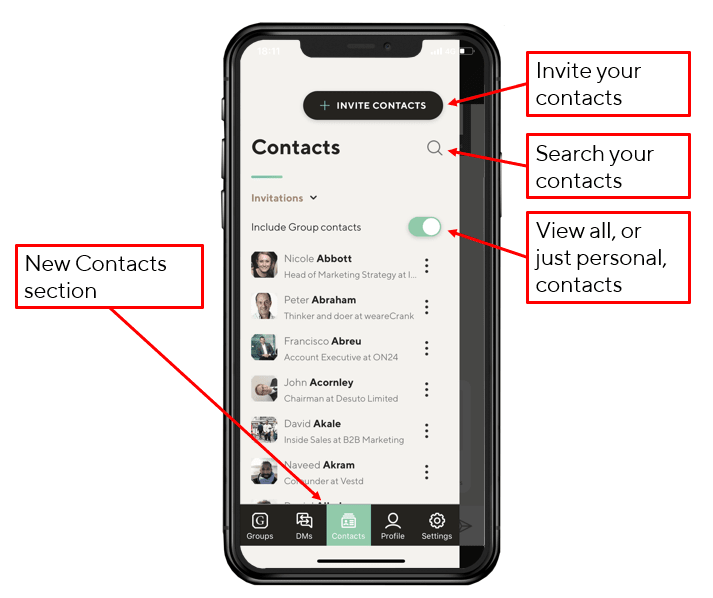 3. Invite your contacts by invite link or email
4. Search contacts by name, job title, organisation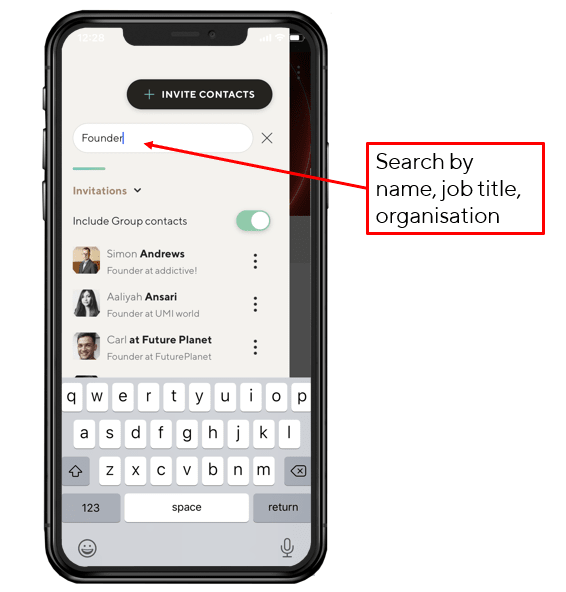 5. Direct message and remove contacts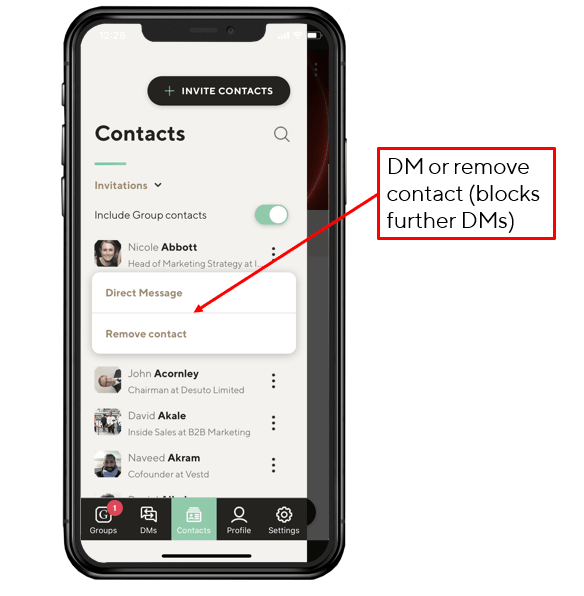 6. Create private groups and invite your contacts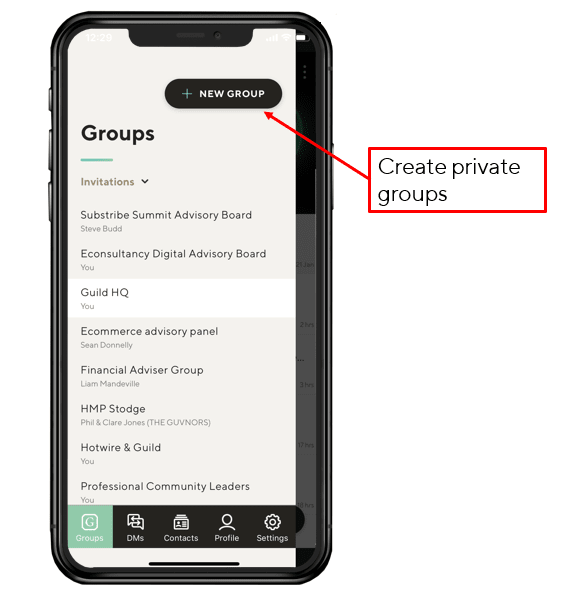 Try Guild for free today
See how easy it is to set up and scale private, GDPR-compliant professional messaging groups, networks and communities.
Our pricing and plans page gives details of  cost and what you get including custom-branding, analytics, admin, support, access to conversation and user data etc. We'll also give you a free onboarding call to walk you through the product and answer your questions.
Simply click on 'Start Free' on the Business version to start your 1 month trial and we'll be in touch.
Contact us if you want to know more or have any questions.