How to use journalism and storytelling in your community
Scroll Down

Guild Community Collective holds regular, informal livestream events, surgeries and meetups in our community Video Room.
800+ community professionals from around the world discuss all things community management in a friendly, live video meetup.
The Community Collective is free to join and welcomes new members, so do click on the 'Request to Join' button.
In our September 2022 livestream/meetup, we discussed how to use journalism and journalistic techniques to build your online community.
We were joined by Sophie Cunningham, Senior Journalist with Agency Hackers - a membership community of 800+ independent advertising, creative, e-commerce, digital and PR agency leaders on Guild.
We discussed the power of journalism when engaging your community and Sophie shared examples of best practice and journalistic techniques that any community professional or community manager can use.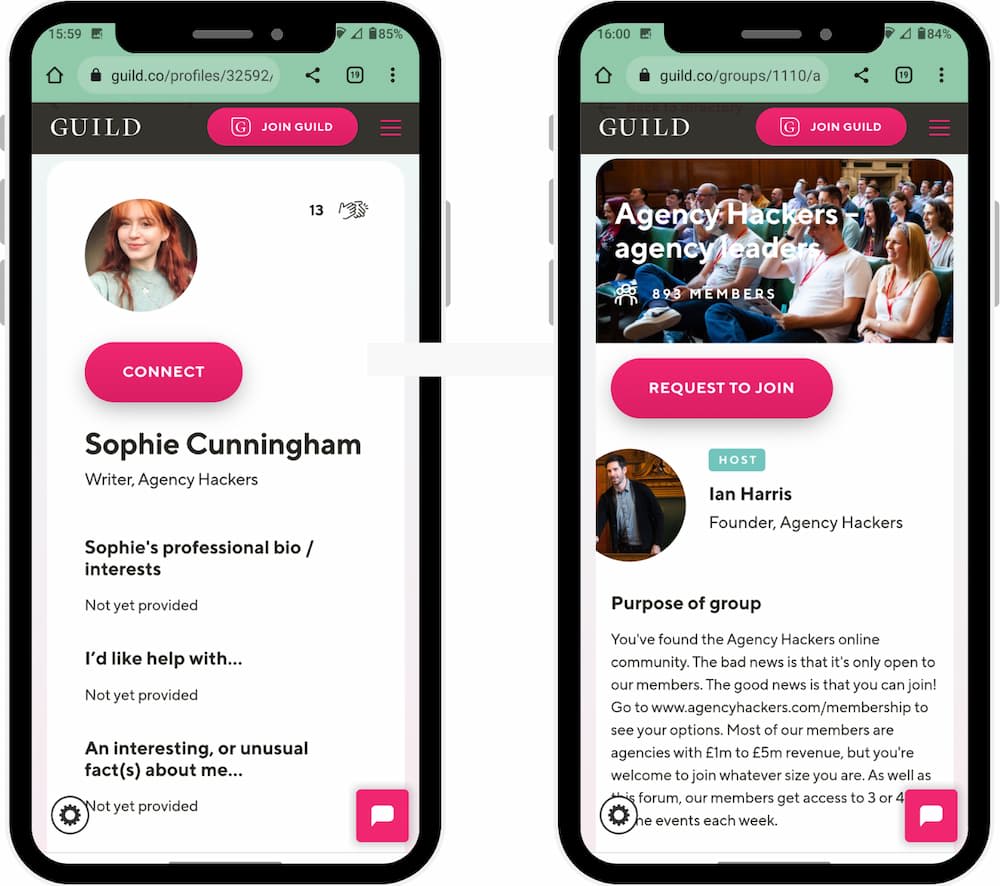 How journalism can bring your community together

Sophie spoke about three key ways journalism, and a journalistic approach to storytelling and content, can help in community management and community building:
Provides a voice for those who feel less able to communicate in a community

Circulate and share stories to those in the community who need to hear them

Highlights shared experiences and strengthen the community bond


Tips on using journalism skills to support your community

Your approach will always depend on the nature of your community and what its members need.
Proper immersion by a journalist/editor in the community is important and will create so much value. The relationship between the community and the storyteller has to be open and regular, with reciprocity at its core.
Check in regularly to absorb community output and reflecting it back, and avoid imposing an editorial directive or avoiding bias in reporting the stories that are shared.
We discussed interviewing community members and publishing their stories.
Sophie explained the importance of identifying the emotional aspects of these stories. By doing this, other community members will identify and feel less alone in their difficulties/challenges. It also opens opportunities for networking and peer support.
Describing a moving moment from another member and asking prospective members "do you feel like this" helps to draw new members in.
Live sessions can facilitate this process - Ask Me Anythings (AMAs) and "group therapy sessions" can help people to feel connected and understand the impact that their own stories can have on other members.
Stories can also inform email and social media marketing. Extracts and quotes can be included in nurture emails (emails sent to a mailing list in order to keep readers engaged, motivating them to take an action such as signing up or joining in).
We covered how to guard against approaching the community from a particular journalistic angle and the importance of avoiding bias in reporting the stories that are shared with us.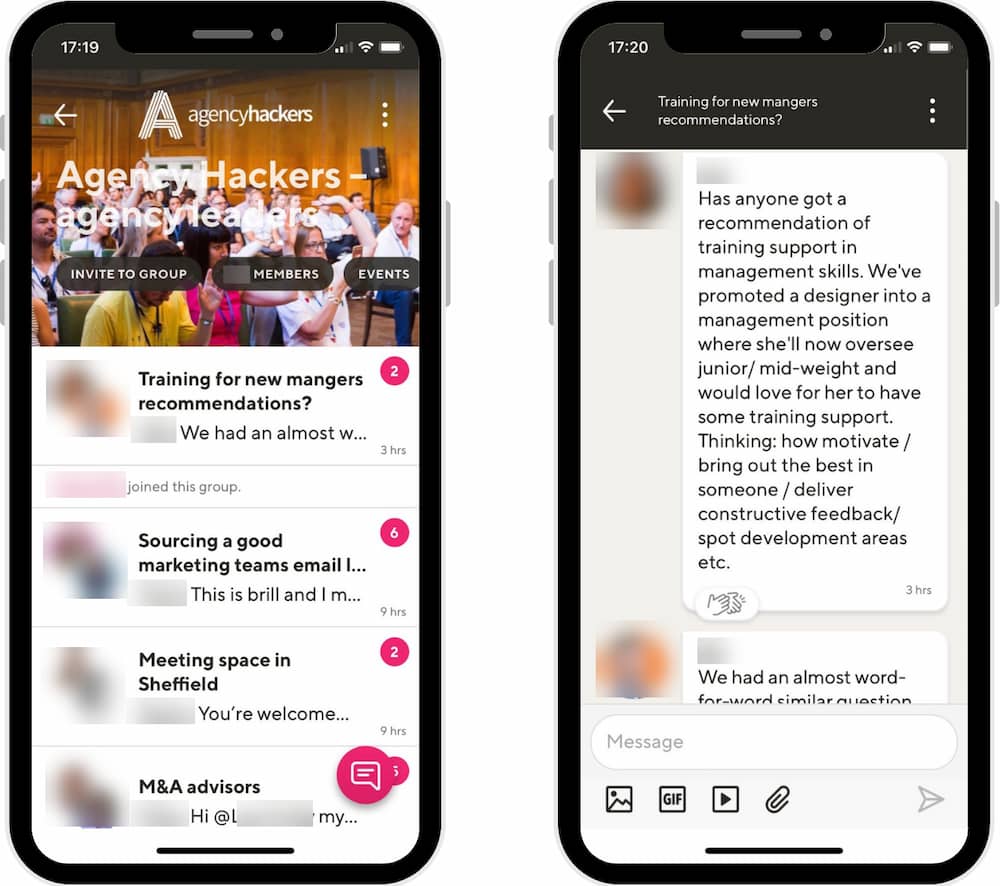 Journalism skills that can be adapted for community building
Here's a summary of some of the journalistic skills Sophie shared that can apply to all communities:
Ask community members for their origin story - what their background is, what journey brought them to the community or where they are now

Build up a picture through cross-references, which can help with introductions between members. For example, as you listen to your community keep track of members' backgrounds and interests so that you can connect them with like-minded people as the community grows

Connect the dots – this is the foundation of investigative journalism, and drawing together multiple member views can help you to create guides other resources. Your community really is more than the sum of its parts!

Give community members a brief to help them to write their own case studies about their positive experiences. People want to help build and grow a community but uncertainty can be a barrier or result in poor-quality responses. Templates and model responses can make it easier for community members to share their stories in a way you can use

Forward plan your community content and what to include, whilst maintaining flexibility

Consider journalism training courses geared to community and/or social media managers, e.g. data journalism, advanced interviewing techniques etc.
If you're a Guild Community Collective member, you can join this discussion and also share your own tips on using journalism and storytelling to support your community.
If you're not yet a member, join Guild Community Collective today.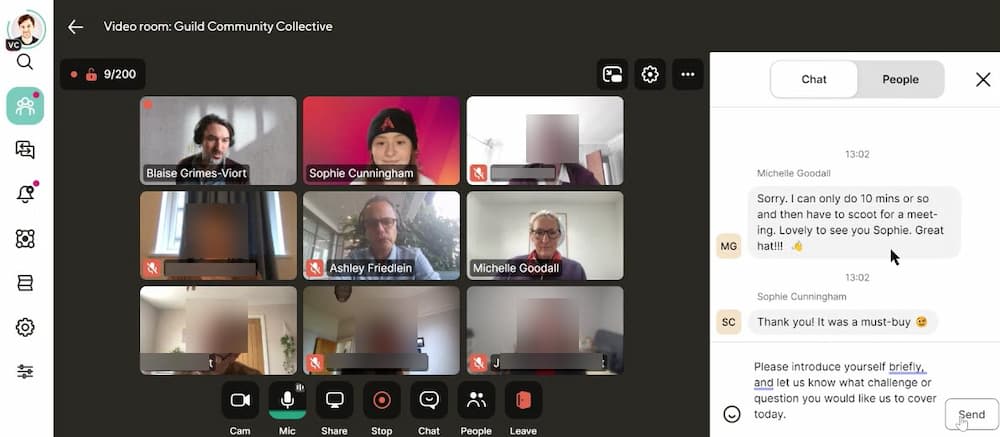 About Agency Hackers
Agency Hackers is a membership community for independent agency leaders and their teams.
A monthly fee gives you access for your whole team (not just the founders).
The are also holding a virtual and in-person event in November 2022 -  Good Agencies Summit.
Registration for online sessions on 1st November – 3rd November 2022 is free, and includes panels on diversity and inclusion, mental health, flexible working, sustainability and ethics.
Find out more and register here.
---
Join the community for community professionals

Join Guild Community Collective the free community for community and social media professionals.

Be the first to hear about community events, access community building resources and share community strategy/management tips with a group of 800 friendly, supportive peers.

---
About the author



Blaise Grimes-Viort has 20+ years of Social Media & Online Community Management experience. He has built and managed large teams of moderators, social media & community managers and volunteer community leaders.
A hands-on community manager and host of Guild Community Collective - the community for community and social media professionals.
Blaise has a track record of success building communities, both online and offline, in Publishing, Telecoms, Entertainment, Auto, Financial, FMCG, Charity, Gaming and more.
You can connect with Blaise on Guild.