To help you understand how Guild compares to Signal we created the table below.
The short answer is:
Signal is designed for consumers who want secrecy, even anonymity. Signal does not provide any of the capabilities required for a business to comply with legislation or have any oversight, or control, over what is happening.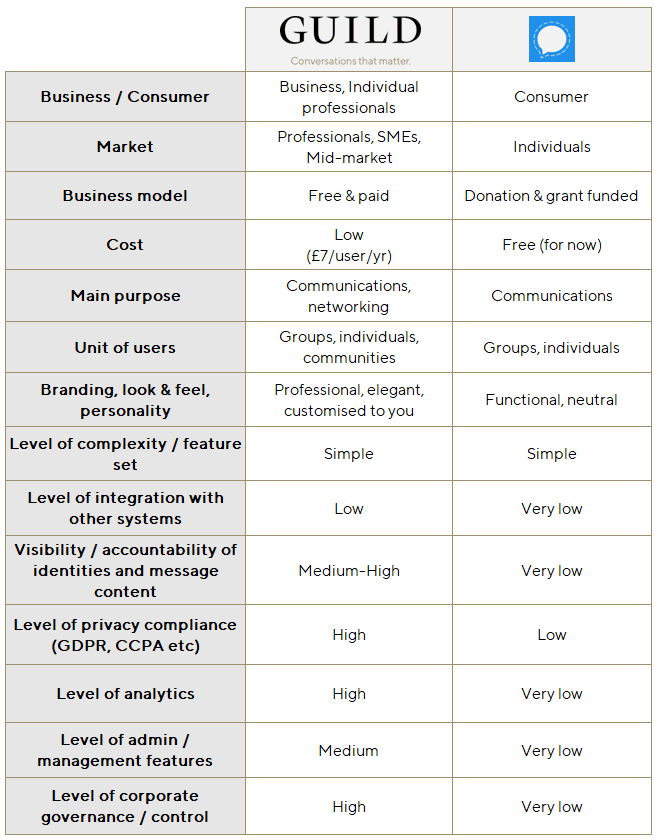 ---
Join Guild 🤝

See for yourself how the Guild experience is different to WhatsApp, Slack, LinkedIn or Facebook Groups.
Guild is a safe space to connect, communicate and collaborate with others.
Join us on a platform that is purpose-built for creating groups, communities and networks on mobile.