Want to master Guild in under 30 minutes?
You are invited to join us for this live event with Guild founder and CEO Ashley Friedlein.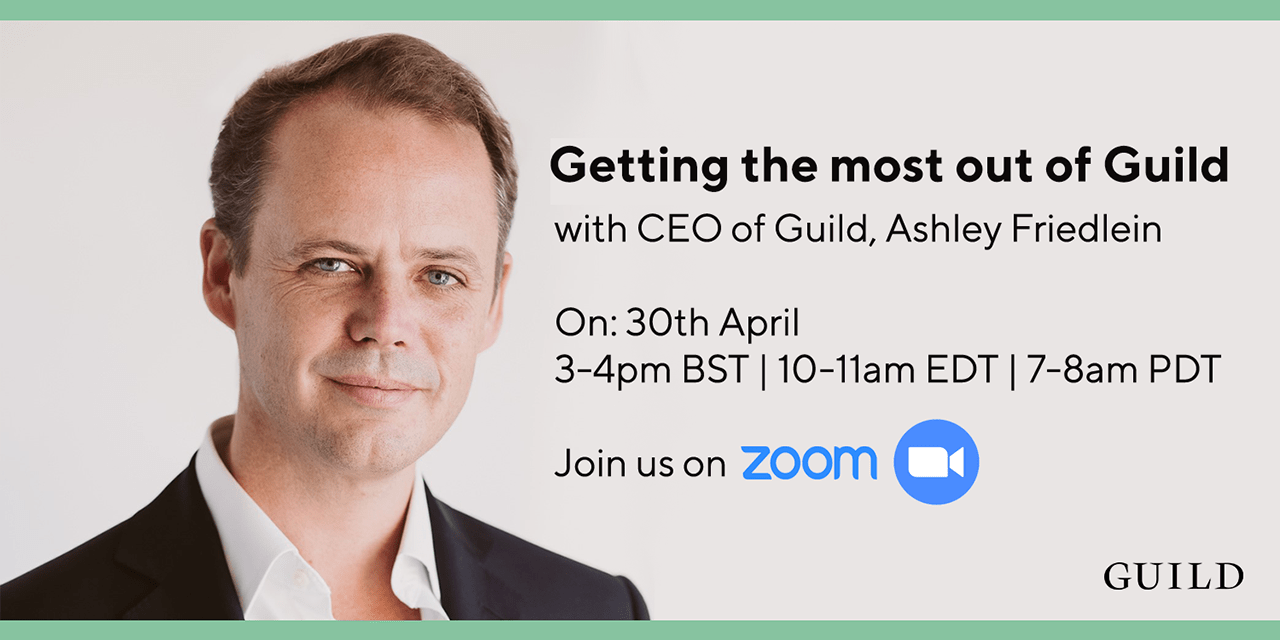 In the webinar, we'll cover:

Regulatory compliance
3 different types of Guild accounts (Personal, Business, Enterprise)
The different types of Guild user
Mobile and web versions of Guild
Guild profiles and contacts
Conversations and messaging
Getting started with Guild Groups, including:

Personal Groups
Business Groups
Custom branding
Guild's community management features
Guild Analytics and Data
Ashley will answer your live questions about Guild during the webinar.
Register here and save the date!

Can't wait for the webinar and want to get started on Guild now?

We like your style!

Guild is free for personal use and for businesses who only need basic features. Our pricing and plans page gives details of the Business and Enterprise versions which include custom-branding, analytics, admin, support, access to conversation and user data.
Contact us if you want to know more or have any questions.