Here's the second of our 'Building Better Business' series of articles and interviews.
We're featuring brilliant business leaders and innovative thinkers focusing on building better businesses... and a better world!
Our first interview was with James Timpson OBE, the Chief Executive of Timpson, a successful British multinational retailer.
Next up is Sarah Brown, founder and CEO of Pai Skincare, a  brand that began in 2007 in a garage in South Acton, West London that now exports to over 50 countries worldwide.  
Pai counts A-list celebrities such as Natalie Portman, Lea Seydoux, Emma Watson, Rosamund Pike and Dua Lipa amongst its fans.
'Pai' is a Maori word that means 'Good'.
Sarah explains how this 'Pai' philosophy is embedded in the business and brand long-term.

From starting out as upstart challenger brand fighting against misleading labelling in the beauty business, to creating no-no-nonsense support communities for people living with sensitive skin.  

More recently, Pai rapidly adapted their business model to help their local West London community during the COVID-19 pandemic.
Sarah, tell us about Pai Skincare? What's your story?

"Pai came about because of my own experiences living with hyper-reactive skin. I developed a condition called chronic urticaria in my mid 20s and trying to keep it under control was a daily battle.
I couldn't get any sane or consistent advice and struggled to find products that I didn't instantly react to.  I found myself with a bathroom cabinet full of products I couldn't use and couldn't return - and thought, there must be a better way.
I felt compelled to start Pai because I could see there were many others in the same boat.  Pai is everything I wanted as a deeply frustrated customer. Skincare made with truly organic ingredients, honest and plain English labelling and a brand that understands that skincare products are just one piece of the baffling skin puzzle."

What has been the secret to success and were there any bumps in the road?

Staying true to a single minded mission has been a big contributor to our success. We've successfully resisted the temptation to be all things to all people. We've always had a core customer to serve and never deviated from them. Twelve years on we've really cemented a reputation for expertise in skin sensitivity.

There have been many bumps along the way, not to mention a few craters!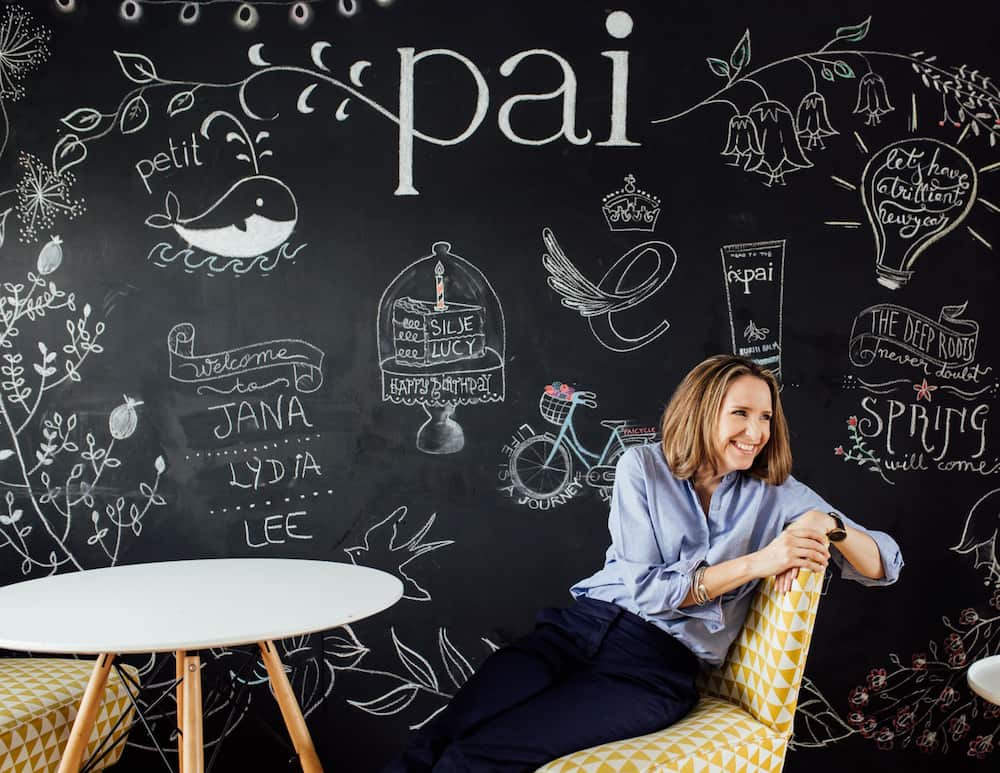 Those mistakes and issues have made the business stronger ultimately and helped us to focus.
In the early years there was some pressure from various parties to outsource manufacturing. We stood our ground as we wanted to maintain control over the ingredient handling and product quality.

While that's been the best decision we ever made it has presented innumerable challenges.  
Scaling the manufacturing has been a steep learning curve and sucked a lot of cash out of the business.  Still, we have managed to maintain a close connection to the product we're creating and selling. That was of fundamental importance to me, I never wanted to be a sales and marketing outfit.

The recent Covid-19 crisis has really brought home the benefits of staying vertically integrated. Formulating, manufacturing and distributing your own products means you can flex the business where and when you need."

When you first set out, did you focus on the idea of building a better business or was survival, growth and investment prioritised?

"The idea and focus was always to change the industry a bit for the better. That was my driving force.
The lack of labelling regulation around terms such as 'hypoallergenic' but also 'organic' led to a lot of product mislabelling that was, at best, confusing to customers and, at worst, actively misleading. That infuriated me as a customer struggling to find a solution.
There were also few support networks for those with skin in challenge. I wanted to create both a product and service that people could trust and that would fast track them to skin they could feel good about again."

What things are you doing today to build a better business?

"Pai means 'good' in Maori (my Mum's a Kiwi). We often ask ourselves what being a good business means.
"We think it's about taking the right decisions when it's commercially impractical to do so. There have been many moments where doing the right thing has paid back in the longer term, and against the odds."
We're Soil Association (Organic), Vegan, Leaping Bunny (Cruelty Free) and London Living Wage certified. Sustainability is where we fall down but we've recently completed a packaging overhaul and will be unveiling the results later in the year.
Next step is B Corp accreditation as we feel it provides the best framework for continuous improvement across every area of ethical business.  It's an onerous application process which we expect to take a year to complete."

Is the only way to build better business through consumer power?  i.e. people voting with their feet and wallets and only buying from businesses who can demonstrate positive social impact?

"The good news and big sea change is that you don't need to ask them to vote with their wallets anymore. They do it off their own back and in their droves.
More and more people want to buy from brands whose values align with their own. And many are taking to the streets and social platforms to call out greenwashing or malpractice where they see it.
We've spent years on our soap box trying to persuade people why organic certification is so important (how the ingredients are grown are just one tiny part of it), it's nice to have our voice naturally amplified now by so many of our customers."

Is 'community' an important part of a business strategy?

"Community has always been a part of our strategy but it has really come to the forefront in recent weeks during the COVID-19 pandemic.

Realising the national shortage of hand sanitiser, we mobilised our in-house chemists and production facility to create one. We turned it round in just two weeks and called it 'Acton Spirit'.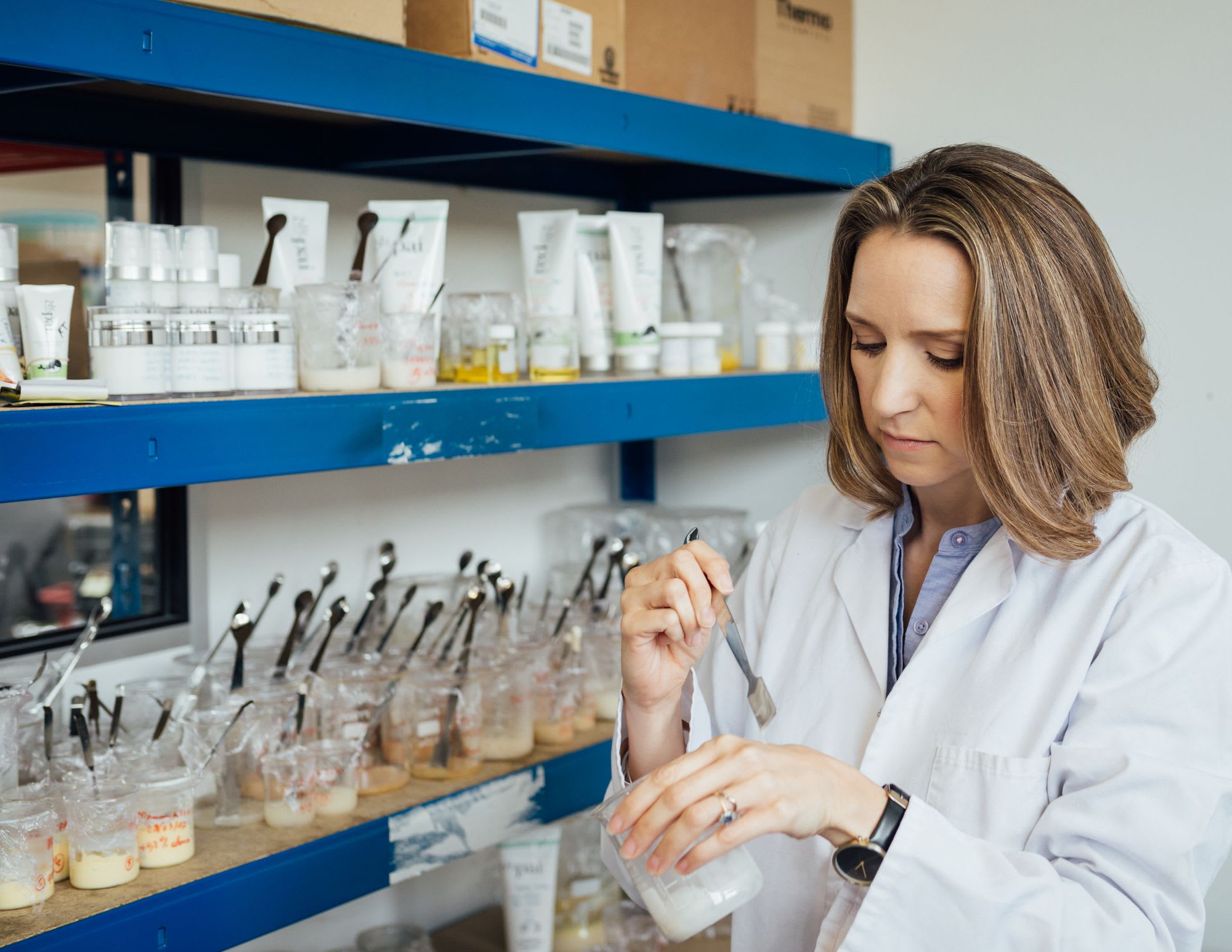 "We could see people rediscovering a sense of community and a groundswell of care for each other - so the name needed to capture that.
The first batch was given away free to local schools, nurseries, supermarket workers, elderly residents, and beauty banks. But it scratched the surface of what was needed and the donation requests that poured in were overwhelming.

We decided the only way to be able to fulfil them was to move to a social enterprise model. For every unit now sold we donate one. It's enabled us to keep producing and keep on giving."

What are the biggest challenges for UK manufacturing businesses today?

"There are so many right now. COVID-19 has drummed into us how important it is to have British manufacturing and more localised supply chains.

Over reliance on China and just-in-time manufacturing brings huge exposure when one domino fails to fall on time or in the right direction."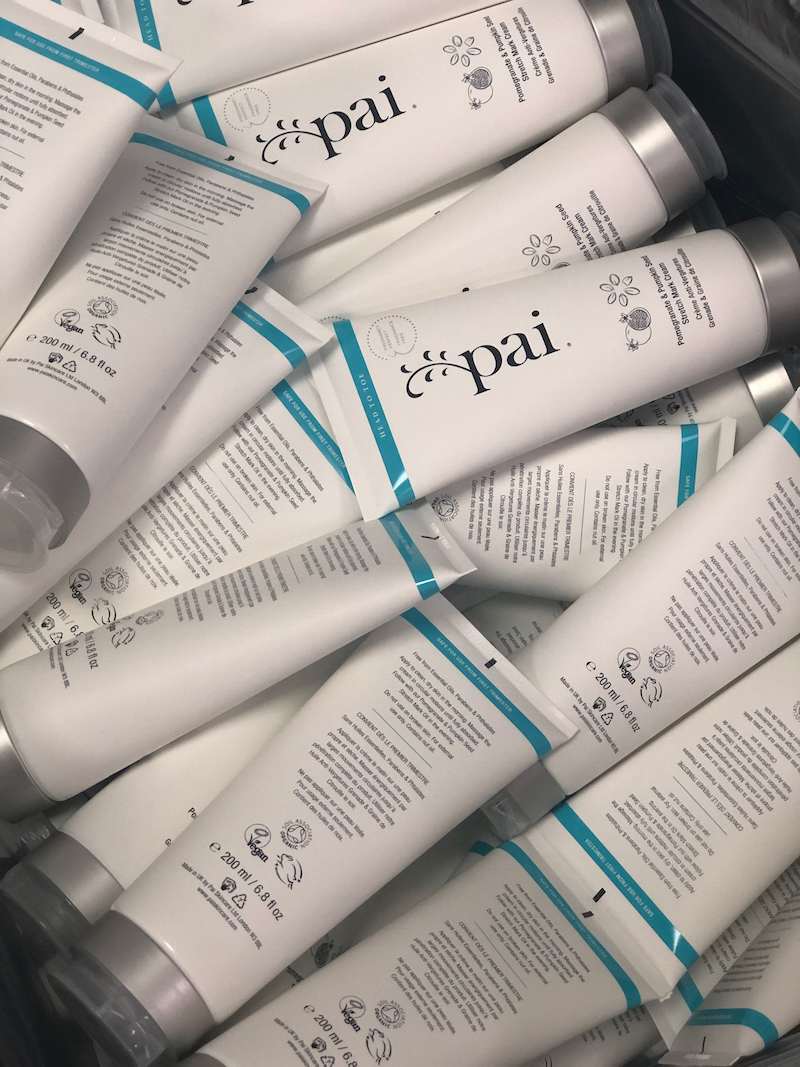 "International lowest cost suppliers can also mean limited or even zero visibility of working conditions and quality. This is a problem for smaller companies that can't do the necessary due diligence remotely.
From our own experience, keeping manufacturing in-house has tied up a lot of capital which other brands who contract this out can spend on marketing. They operate off lower margins but don't have to sink £500k on a new piece of equipment or increased automation. Manufacturing is a commitment to the cause."
Some organisations approach corporate social responsibility as a tickbox exercise. How would you convince them to properly invest in 'doing the right thing'?

"You need to be able to evidence that it's good for business - and in all sorts of ways beyond the traditional bottom line. It's vitally important for motivating and retaining staff and providing a collective focus to rally behind."
"It has to be authentic though. If it rings hollow and isn't led from the top it won't ever be sustained or believed in.
We have our 'good' philosophy in neon in our reception so everyone sees it every time they enter the building. It's not intended to be a nice interior design feature but a giant lighthouse for the entire team to navigate by."

Are there other areas of philanthropy or CSR that you are interested in?

"Yes, but not necessarily anything we can disclose just yet. We're looking at ways to invest in skin research and education."

What do you and your team look for in partners and suppliers?

"We look for partners we want to work with, who we trust.

Companies can view supplier relationships in a very transactional way but it has to be relationship driven. We've had so many situations where we've needed to fall back on a supplier relationship to get an emergency order turned round in record time or help with extended trade terms during a cash crunch.  If the goodwill isn't there they won't problem solve with you."

Are you a fan of management books or podcasts? If so, what would you recommend?

"I dip in and out of many. I'm currently reading How Brands Grow by Byron Sharp."

What advice would you give to your younger self or any young entrepreneur?

"Don't worry about debt - it can be very useful in not having to give away equity too early or too cheap. It took me some time to not be fearful of it but I learned to view the repayments as just another monthly outgoing like rent or utility bills.  

Don't be tempted to copy what you deem to be best practice and see other companies doing.  
Don't follow the crowd, think differently and challenge assumptions. Otherwise you're always doing everything second, you won't be distinctive and crucially you won't know when you're copying the mistakes.  

Finally, all businesses are organised chaos most of the time. Don't worry about it!"

One final question Sarah. Fill in the blank. "If I didn't do this job, I'd__________"

"......be bored!"

Use Guild to build better businesses

A Guild user study conducted in February 2020 of a sample of 3,000 Guild users found that 24% were CEOs and other C-Suite executives. Sarah Brown is amongst a growing number of business leader Guild users who value Guild as a network of trust and privacy.
Guild has been designed as a way for you to stay close to your most valued professional contacts -  connect, communicate and collaborate.
---
More Building Better Business Interviews

Hear from other innovative business leaders and brilliant thinkers who are helping to make a better world by building better businesses.

Timpson CEO James Timpson talks about Upside Down Management, trust, philanthropy and investing in the North of England
Ben Brooks-Dutton, Managing Partner at The Unmistakables on how Advertising, Marketing and PR can drive and communicate societal change
Amy Kean, co-founder at DICE, on how to make your event more diverse and inclusive
OLIO co-founder and social entrepreneur Saasha Celestial-One explains how profit with purpose isn't just possible, but essential
---
Join Guild 🤝

See for yourself how the Guild experience is different to WhatsApp, Slack, LinkedIn or Facebook Groups. Guild is a safe space to connect, communicate and collaborate with others.
Join us on a platform that is purpose-built for professionals and businesses.
Contact us if you want to know more or have any questions.