In brief
The British Equestrian Trade Association (BETA) is a membership organisation representing British manufacturers, wholesalers, retailers of goods and specialist equestrian businesses such as saddle and bridle makers, animal health and specialist professional support.
With Covid forcing the cancellation of physical member events and meet ups, such as their AGM, they decided to create private member groups in Guild.  
BETA wanted to create a digital space for the discussions and informal chat between members, BETA and each other that would normally take place at their trade fairs, AGM, events and conferences could still take place.
Given the nature of the sector, many members do not work in a traditional office environment. BETA wanted an easy to use, mobile-first community and messaging platform that could be accessed on the go.
Guild has enabled BETA to keep close to its members during difficult times. It has created a continued sense of community in one of the UK's most respected and loved export industries.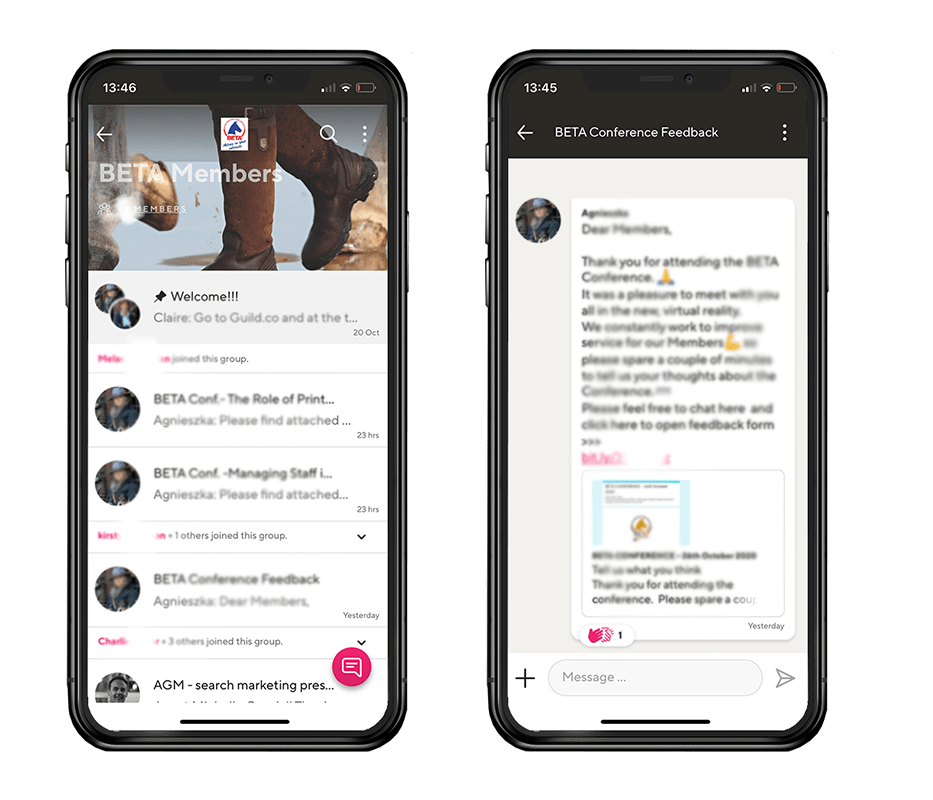 Why use Guild and not other community platforms like Slack, Facebook Groups, WhatsApp or Mighty Networks?
We spoke to Claire Williams, Executive Director of BETA.
She explains why BETA chose Guild:


"Social media platforms are great, but as a membership organisation, we need to ensure that all members regularly see our our updates. The algorithms on those social media platforms mean increasingly you need to think about advertising to boost visibility of your posts and updates.
Whilst moving to WhatsApp would have been an easy 'chat' solution, we understood the GDPR implications of using the platform for member communications.
We wanted a place where our member data would be protected and respected. Slack just wasn't right for our members. It also gets expensive when you start to look at using it for larger communities.  
Guild is really simple to set up and use and has just the right amount of features for us to build an effective community for our members."
How has Guild benefitted your membership organisation?
Claire spoke about the impact of Covid-19 on a sector that likes to meet up and 'do business':
"Covid hit our members hard. The events we run as a membership organisation, including our BETA International Trade Fair, training events, conferences and our AGM have all had to adapt to become virtual and hybrid events.
When you lose physical events you also lose the opportunities to chat and meet old friends and associates."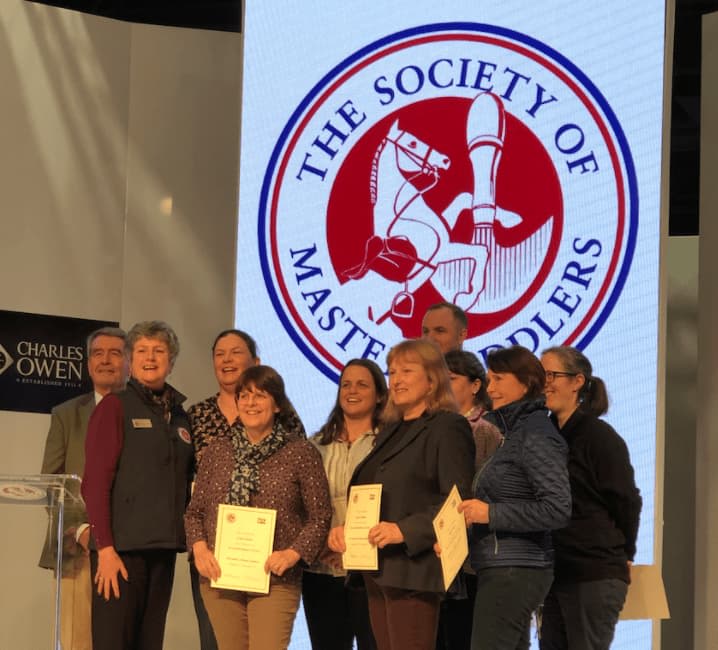 "What we really like about Guild is that it feels like a virtual version of the meet ups and conversations that you have at physical events.

It's a great way for us at BETA to communicate with our members, but members can easily chat to each other. All in a safe, private, branded space."
Claire explains how Guild fits in with BETAs event tech stack and how to overcome challenges around the perception of, "oh no, not another app":
"We used Webex for our AGM and other virtual events. We then ensure that attendees are told about Guild and linked to the BETA Guild group so that they can join and continue to chat and network.
Only a couple of members have said that they didn't want to download another app to their mobile phone, but the option of being able to use Guild's on a desktop or laptop immediately overcomes that hurdle."

What tips would you give to other membership organisation wanting to start a community on Guild?

"Just do it. No seriously, Coronavirus sadly isn't going to go away for a while, and the way we communicate has been transformed forever, so I'd strongly encourage looking at a solution like Guild to set up quick effective online communities for your members.
If you plan to use Guild to set up groups for your membership organisation, do make sure you are clear about the purpose and objectives for your communities.
Communicate internally and with your members why you are starting a community and what that community is replacing or doing for them.
Don't rush to create multiple groups to start with.
Test it out with an initial group and figure out what your potential groups might be. Our plan is to create a single, large membership group and then see what the appetite is for separate groups for different member types.
You can't do this half-heartedly. If you want to make a good go of a community you need to put in the effort to make it a success - and the Guild team have been very helpful in advising us exactly how to do that."
Thanks to Claire, the BETA team and members.

More case studies from membership organisations:

Case Study: CIPD sets up HR Leader COVID19 support group on Guild

Case Study: Privtech Nation runs on Guild
https://guild.co/blog/privtech-nation-case-study/
Case Study: MSI Global hosts legal and accounting professional communities on Guild
Case Study: PPA use Guild for professional publisher online member communities

---
Try Guild 🤝

See for yourself how the Guild experience is different to WhatsApp, Slack, LinkedIn or Facebook Groups. Guild is a safe space to connect, communicate and collaborate with others.
Join us on a platform that is purpose-built for professionals and businesses.
Contact us if you want to know more or have any questions.
---