Great to see Guild cited in a Green Paper by DigitalAgenda which discusses the unintended consequences of the digital age ahead of its Power & Responsibility Summit on 9th October:
"We call on tech companies to adopt a more mature attitude to regulation. The right regulation can stimulate innovation, rather than stifling it. A recent example is Guild, a messaging app for businesses that is GDPR compliant, to rival WhatsApp, which was not. By showing a 'duty of care' companies can build public trust, develop better products and win over consumers."
The paper (the full PDF can be found here) proposes a move from 'tech fear' to 'humane tech' along the dimensions outlined below.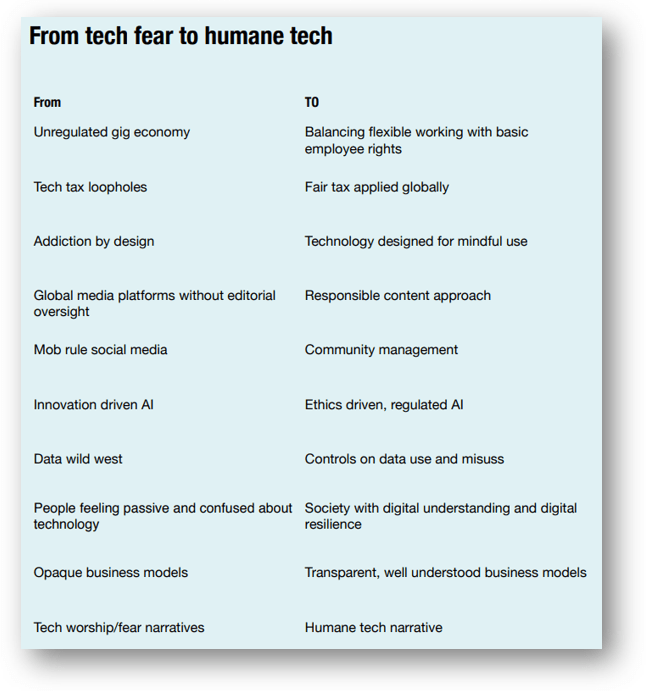 We're pleased to say that Guild is very much in the 'humane tech' camp already 🙂
Try Guild now for free 🙂
Guild is free to use up to 30 members, across as many groups as you want. Just click on 'Start Free' on the Basic Plan on our pricing page now to set up your free account and start inviting people in. Contact us if you want to know more or have questions.