Just 35% of PR and communications professionals are confident their employer will reinstate them post-furlough, with 40% fearing redundancy. That's according to research conducted by BoldMove, a PR, Public Affairs, Digital Marketing and Creative career search consultancy, in partnership with PRMoment.
What do these concerning numbers mean for the marketing and communications jobs market in the current climate, and possibly in the longer term too? We invited BoldMove Founder Julia Fenwick to our Furloughed or Released Talent (FORT) peer support group to discuss this and much more in the latest instalment of our 'Ask Me Anything' AMA series.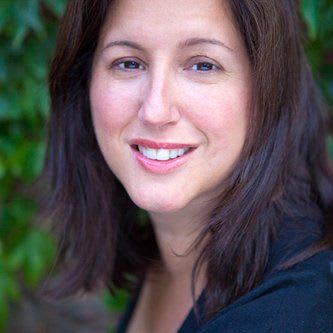 Welcome, Julia! Could you start by giving us a little more background on your research with PR Moment?
"I put the survey together following an article I wrote on furlough and what might happen next. Several candidates contacted me saying they'd felt let down or didn't know what was happening in their workplace and wondered if I could help.
I was getting mixed messages both from employees and employers, and the information I was reading in PR Week or PRMoment didn't correlate to what candidates were telling me.
I assumed that there had been far more people put on furlough as stories started appearing about how the scheme was being used. It turns out that more people [than I had thought] had their positions made redundant, which was a surprise given furlough was available. I'm not aware of anyone using 'flexible furloughing', either."
Have you seen any differences in approach between large networked agencies and the smaller independents? Do any stand out in terms of the way they've handled this difficult time?
"The survey was anonymous so I can't be too specific, but anecdotally I've heard that some of the larger agencies chose not to furlough. I would have to say, in my opinion, Manifest has been one of the most transparent and handled things well."
Has there been a difference in the way in-house teams have been affected compared with the agency world?
"I believe in-house teams have fared much better than agencies. At the moment, the majority of open PR positions are in-house. In consultancy, there's more in corporate/public affairs."
72% surveyed said they wish to continue working from home - is there evidence that employers are listening?
"A couple of the companies I've spoken to are definitely looking at changing how their teams work. Most companies are talking about trialing some back to the office during September, with some looking at January. Overall I don't think most are going to have a good grasp of what's possible until they're back in the office in some form."
Thoughts on going freelance?
"I think many PRs will try to get freelance work in the short term, which is common coming out of a recession. However, I'm not sure there's going to be enough freelance work in the immediate future…"
Two thirds of survey respondents said they've been involved in volunteering and/or up/re-skilling. How are some of the less formal online courses being received by employers?
"The survey was for employees - we didn't speak to employers. However, I would always encourage the development of new skills. I've upskilled more than I thought possible during lockdown.
"The main trends I've seen recently are for digital and research skills. I've recruited for a couple research positions for comms agencies recently, which is unusual."
In terms of reskilling, I think comms professionals are well suited to diversity & inclusion and CSR roles. I was talking to a PR who has just completed a masters so that they can work in the CSR space properly. I hope that companies don't just pay lip service to these important areas."
Thank you to Julia for her time and for being so open with our community.
Other FORT AMAs:
Inside the FORT - Three comms recruitment leaders discuss their top CV and job application tips
Inside the FORT with journalist and writer Linda Aitchison: How jobseekers can stand out on LinkedIn
Inside the FORT with The PR Cavalry's Nigel Sarbutts – Making the leap to freelancing
Are you furloughed or looking for new job opportunities in marketing, comms, creative or digital?
If you have been furloughed or released, or know someone who has and might benefit from joining FORT download Guild from an app store and click on this link.
[strictly no recruitment consultants please]
You'll be made to feel very welcome by the community.
Photo by redcharlie on Unsplash
---
Join Guild 🤝

See for yourself how the Guild experience is different to WhatsApp, Slack, LinkedIn or Facebook Groups. Guild is a safe space to connect, communicate and collaborate with others.
Join us on a platform that is purpose-built for professionals and businesses.
Just want to join some groups? Simply join Guild and then look through the discoverable groups and communities to find relevant ones to join
Thinking of running your own community? With an elegant and simple to use, mobile-first UX you've got everything you need to start a community  - custom branding, analytics, group and user management and support.  Get started with your own community here with our free and paid options
Contact us if you want to know more or have any questions.