With much of the global office workforce working from home, organisations have been looking for new ways to stay in touch with their staff, their clients, and their prospects.
In this post, we look at how businesses can utilise Slack and Discord, what they can be used for, and which is best to host a community depending on your requirements.
What are Slack and Discord used for?

Slack and Discord are online platforms that can both be used to communicate with others using messaging functionality.
These platforms can be utilised to help people to collaborate on projects more easily, and in some organisations, are replacing email as the primary means of communication. Slack and Discord are also both used to host and manage communities.
What is Slack?

Slack was designed first and foremost as a workplace collaboration tool. 'Channels' act as a centralised shared workspace for conversations, files, tools, and people.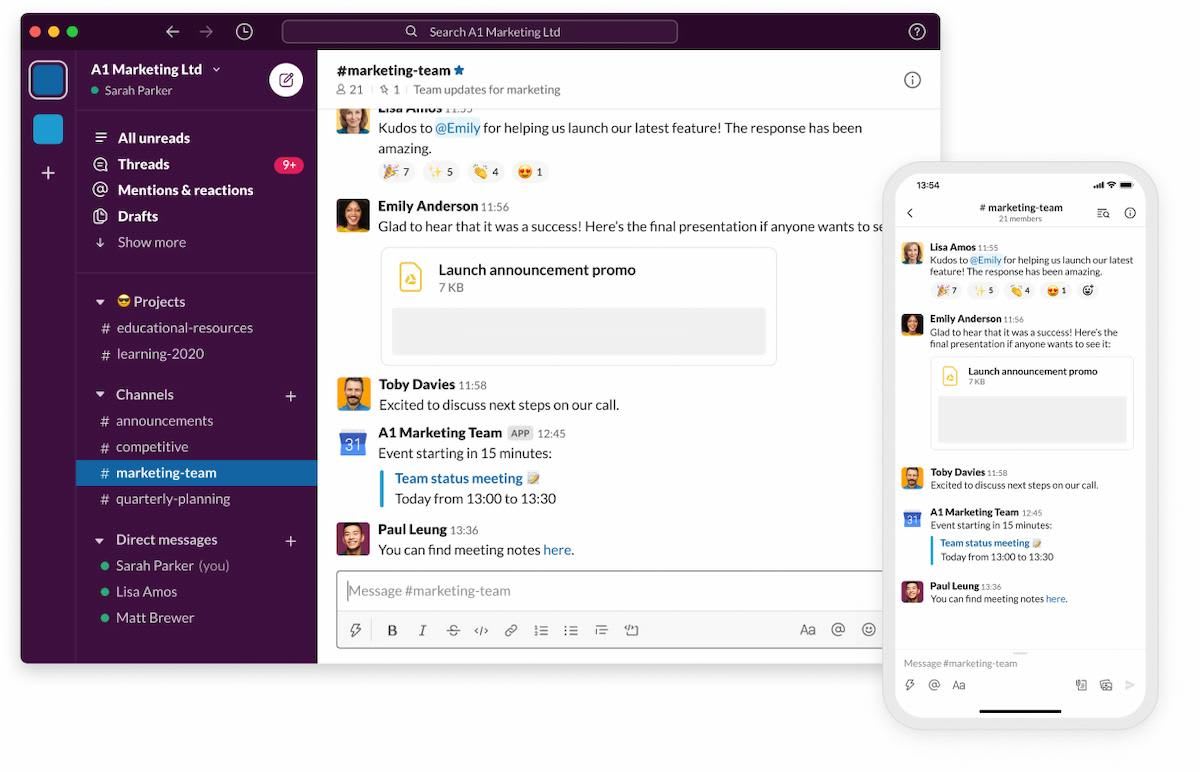 Within these Channels, conversations can be threaded, preventing it from becoming too complex if many discussions on the same topic are going on at once. One of the downsides, however, is that you are only able to view and search the 10,000 most recent messages on the free version of the platform.
Because Slack was launched as a business tool, it has a professional look and feel. While it can be used for many different functions, messaging and communication is at its core, making it a popular choice for hosting communities.
The layout is fairly simple, with Channels acting as a way to navigate the 'topics'. Threads are made up of replies to posts on Channels - think of these as a discussion within a discussion on a more specific topic. This helps to keep things organised as each thread becomes specific to one conversation, rather than just being one long, ongoing group discussion, like it would in a WhatsApp group, for example. There is also Direct Messaging for when you want to chat with someone one-on-one.
Slack can therefore be used to create communities pretty easily, with the workspace acting as the overall theme of the group, broken down into topics using Channels, and Threads for the more in-depth conversations happening within each channel.
Slack also allows its users to search chats, share files, save posts for future reference and set reminders to follow up on chats if you don't have time to jump in there and then.
What is Discord?

Discord is a voice, video, and text chat app well known in gaming, and is commonly used as a real-time group chat app that runs alongside live streams. Each community within Discord is called a 'server'.
Unlike Slack, Discord wasn't designed specifically for business use, though it has grown in popularity for professional use, particularly amongst start-ups as it has great audio and video capabilities alongside its text based communication. Also, Discord is free, whereas you need to pay for some Slack features.
As with Slack, each server has multiple channels broken into topics. However, one major benefit that Slack has from a community perspective is that it has threads, whereas with Discord, conversations are more real-time, and organic, meaning that new discussions are added to the bottom of each channel, with the option to reply to individual members.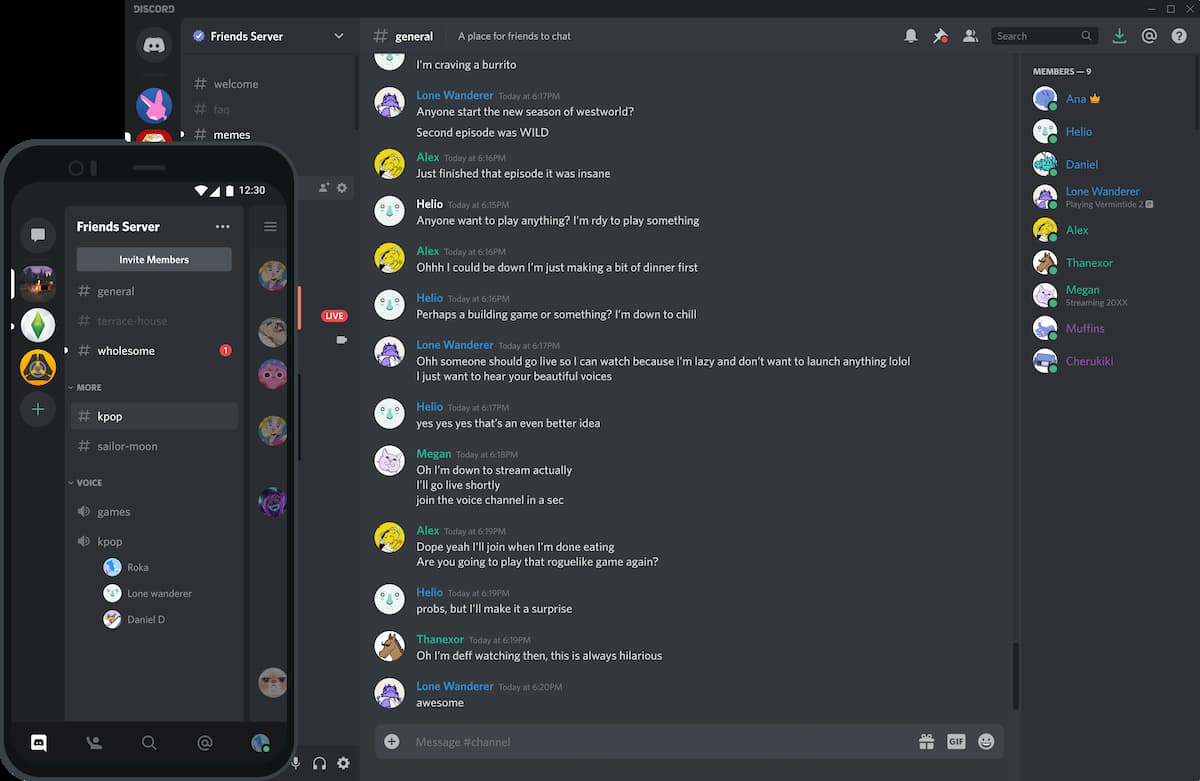 Discord has some great community tools, with advanced settings for roles making moderation, and delivering tailored content, as granular as you like. Different channels within a server can be granted or denied based on roles, so you can separate out discussions between colleagues from the wider community. It also provides users with the ability to stream or present with video screen sharing.

Which is better: Slack or Discord?

As platforms, Slack and Discord are quite different. But when looking at just the features and the user experience when using them purely for communities, both platforms are fairly evenly matched. So, when choosing which is best for your business, what are the main things you should consider if hosting a community is the primary use?

In a nutshell…

Consider Slack if:

You need to be able to view threaded conversations (bear in mind that you need the paid version if you want to view more than the 10,000 most recent messages)
You have a community that doesn't rely heavily on discussions springing up in real-time
You want to be able to refer back to conversations you've been mentioned in
You want a platform that integrates with lots of applications

Consider Discord if:

Your communities are more fluid with no real need to go back through old conversations
You want more flexible and advanced moderation features
You want video and audio functionality in addition to text chat
You want unlimited message archiving

What if you just want a simple community platform?

If you don't need the workplace collaboration tools of Slack, or don't want the video and call functionality of Discord, there are simpler community platforms that focus on having more in-depth discussions without the bells and whistles. Sometimes, all you need is a platform that is designed for messaging, with no other distractions going on.

If you're looking for a simple way of hosting a community, Guild is the perfect choice. Guild is an ad-free and GDPR compliant messaging app, making it the best place for professionals to connect and communicate.
[Photo by Christina @ wocintechchat.com on Unsplash]
---
Join Guild 🤝

See for yourself how the Guild experience is different to WhatsApp, Slack, LinkedIn or Facebook Groups.
Guild is a safe space to connect, communicate and collaborate with others.
Join us on a platform that is purpose-built for creating groups, communities and networks on mobile.