Facebook announced that WhatsApp had 1.5bn monthly users in January this year, up 200m (15%) over the preceding 6 months. At a consistent growth rate WhatsApp users now number 1.7bn+. It's safe to say that WhatsApp is the leading instant messaging app globally. But should it be?
The recent Cambridge Analytica Facebook data breach scandal brought to light the importance of securing personal data. And just in time for GDPR regulations to come into effect across the EU, putting pressure on companies to severely tighten company policies. For that reason, WhatsApp's Facebook-ownership ought to worry a lot of companies if their employees are using the app.
How many employees actually use the private consumer version of WhatsApp?
We set out to explore its work usage, and whether professionals are worrying about GDPR-compliance as much as we are. We surveyed 500 UK and US professionals between the ages of 24 and 64, which led to the following results.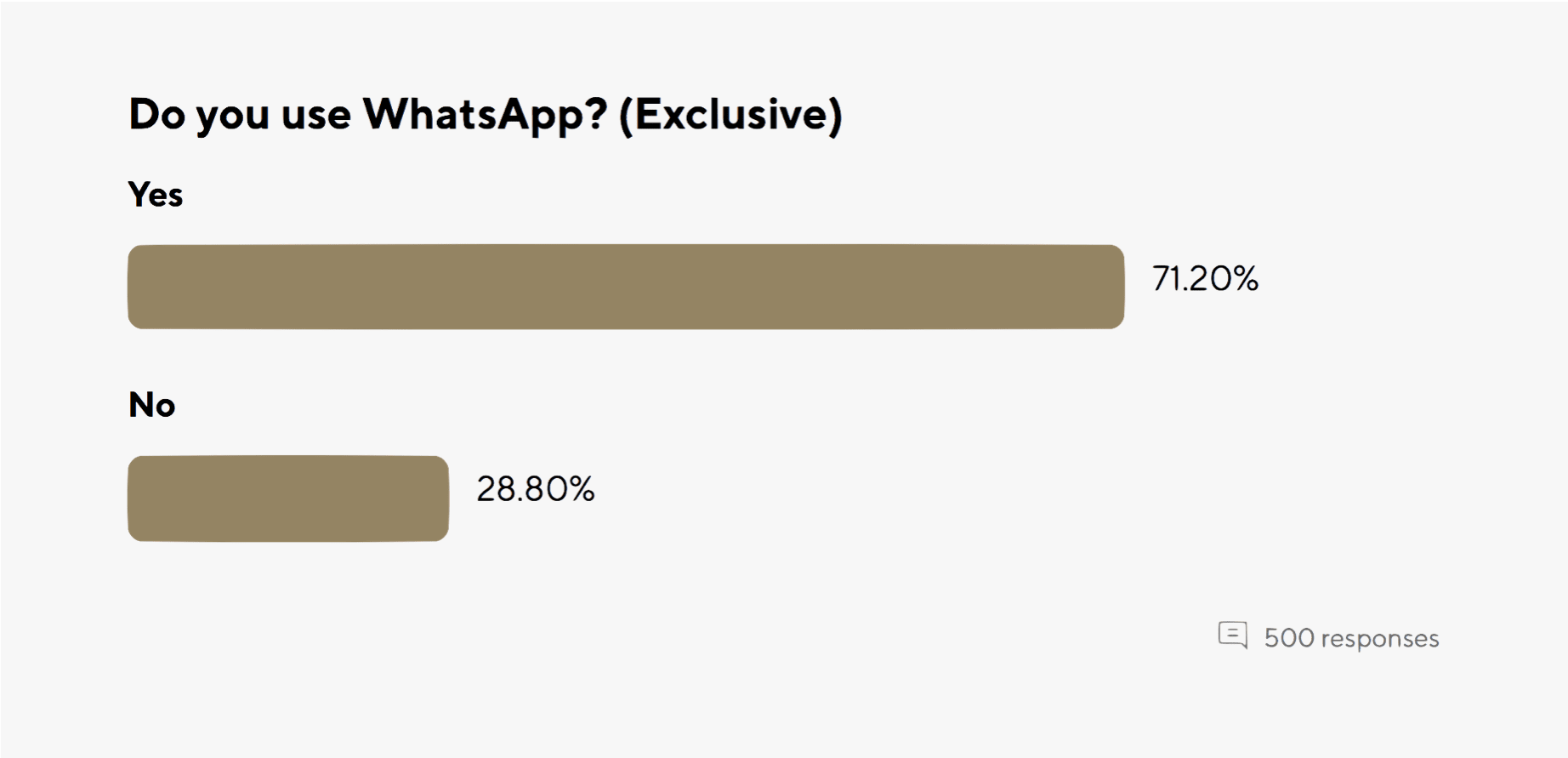 Of the 71.2% who used WhatsApp, the following said they used it for work: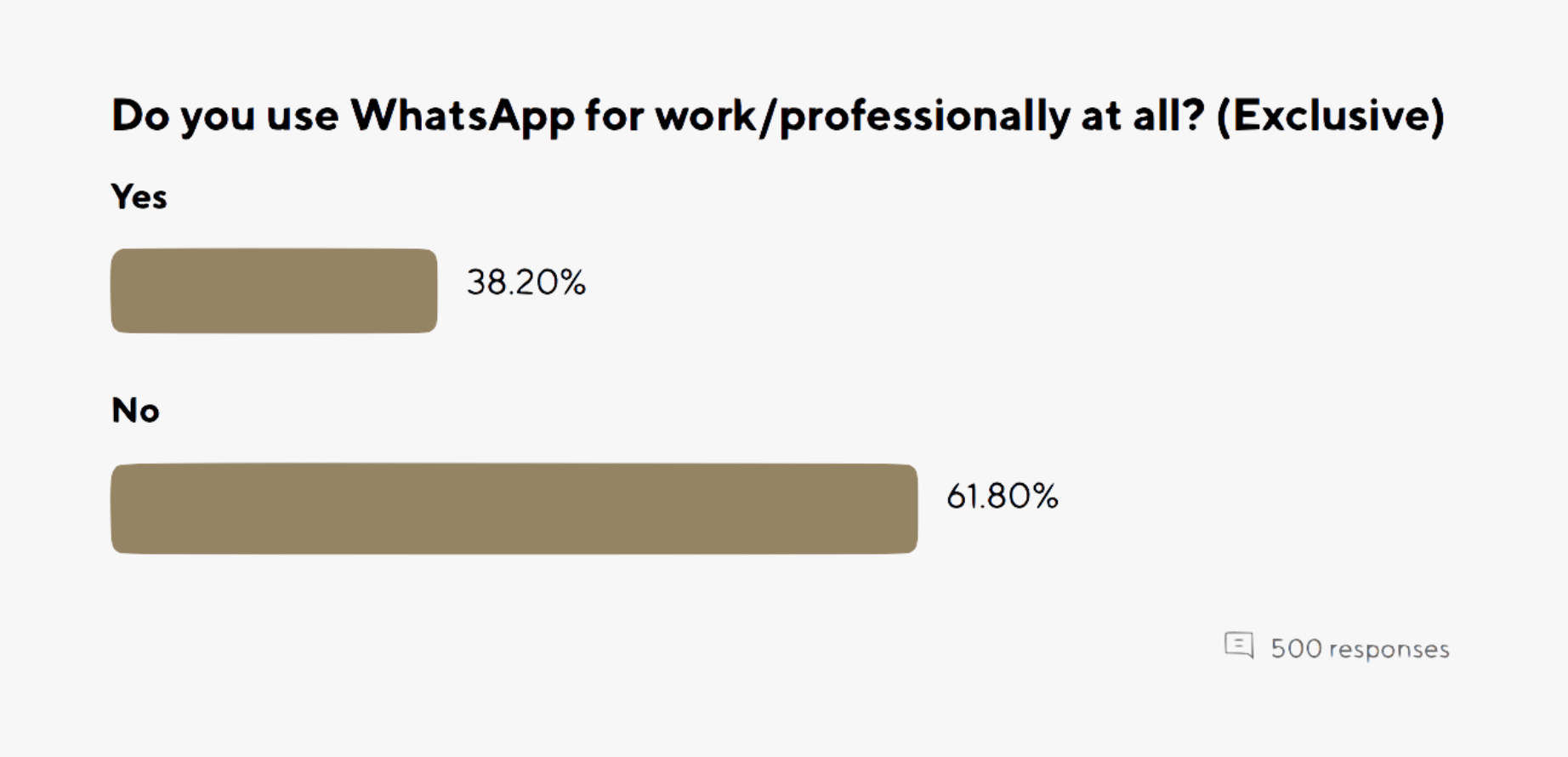 This is despite the fact that corporate use of WhatsApp is strictly prohibited, as stated in its terms and conditions,: "You will not use (or assist others in using) our Services in ways that: involve any non-personal use of our Services unless otherwise authorized by us."
Of the users who said they used their personal WhatsApp for work, the following said that they would prefer an alternative: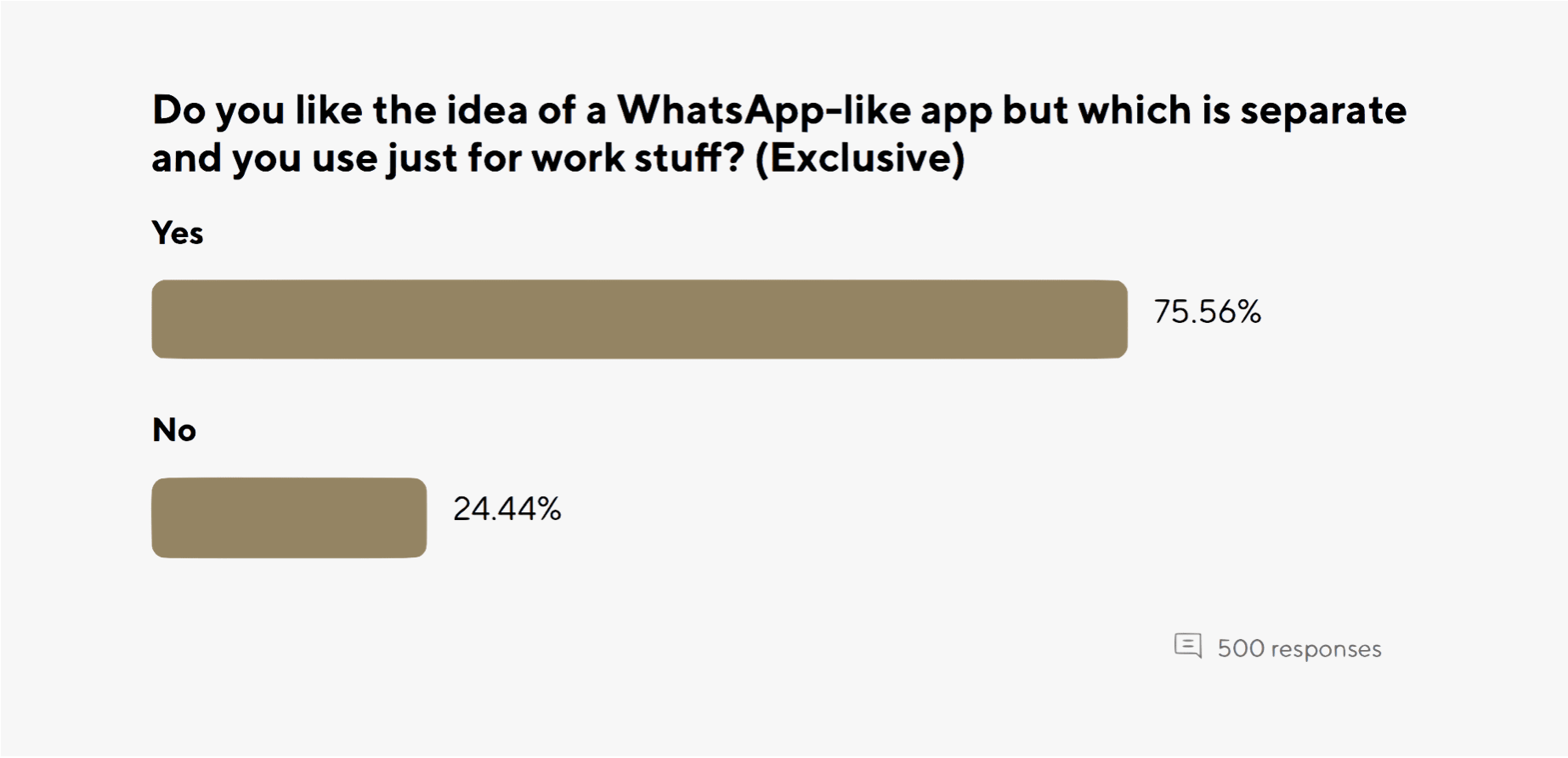 Extrapolating the above data we estimate there are already 650m WhatsApp users globally who are using it for business as well as personal purposes.
According to eMarketer, the number of mobile messaging app users is set to grow from 2bn globally now to 2.5bn by 2021 i.e. 25% growth over the next three years. Scaling up an overall 75% desire for an alternative work messaging app represents a potential market of 1 billion users who are unhappy with using WhatsApp for work.
Companies are increasingly aware of this. 67% of respondents in Ovum's Secure Enterprise Messaging Survey 2017 stated that they allowed employees to use consumer mobile messaging apps because the apps were widely used and it was impossible to effectively block their usage. 47% of respondents indicated that they would like to enable their employees to use a messaging app, but that they did not believe that the use of consumer messaging apps would allow them to comply with relevant industry regulation.
A massive 96% of respondents across the four countries felt that secure communications were either extremely important or important to their company, as their communications records were closely monitored for regulation compliance.
We believe that an alternative to WhatsApp is needed for professionals, and that's why we're busy building Guild. Stay tuned, and do get in touch if you'd like to participate in the private beta.
Join Guild 🤝

See for yourself how the Guild experience is different to WhatsApp, Slack, LinkedIn or Facebook Groups.
Guild is a safe space to connect, communicate and collaborate with others.
Join us on a platform that is purpose-built for creating groups, communities and networks on mobile.