In brief
A Leader Like Me was launched in 2020 as a global initiative to support and empower women of colour to become become business leaders, board members and CEOs.

It's the brainchild of Advita Patel and Priya Bates ,who wanted to create a formal leadership mentoring programme, a support community and "safe and secure space" for women of colour in all sectors and across the world.
The 12 week professional and personal development programme uses a blend of technology. This includes Guild, where frank and open discussion takes place in private 'A Leader Like Me' communities. Here, those on the programme receive peer support and coaching from the course leaders.
Co-founder Advita Patel describes Guild as "sacred and safe space" and "a trusted community platform" for their members.  "People feel safe in Guild and able to speak openly and be vulnerable, honest and talk about personal and professional circumstances."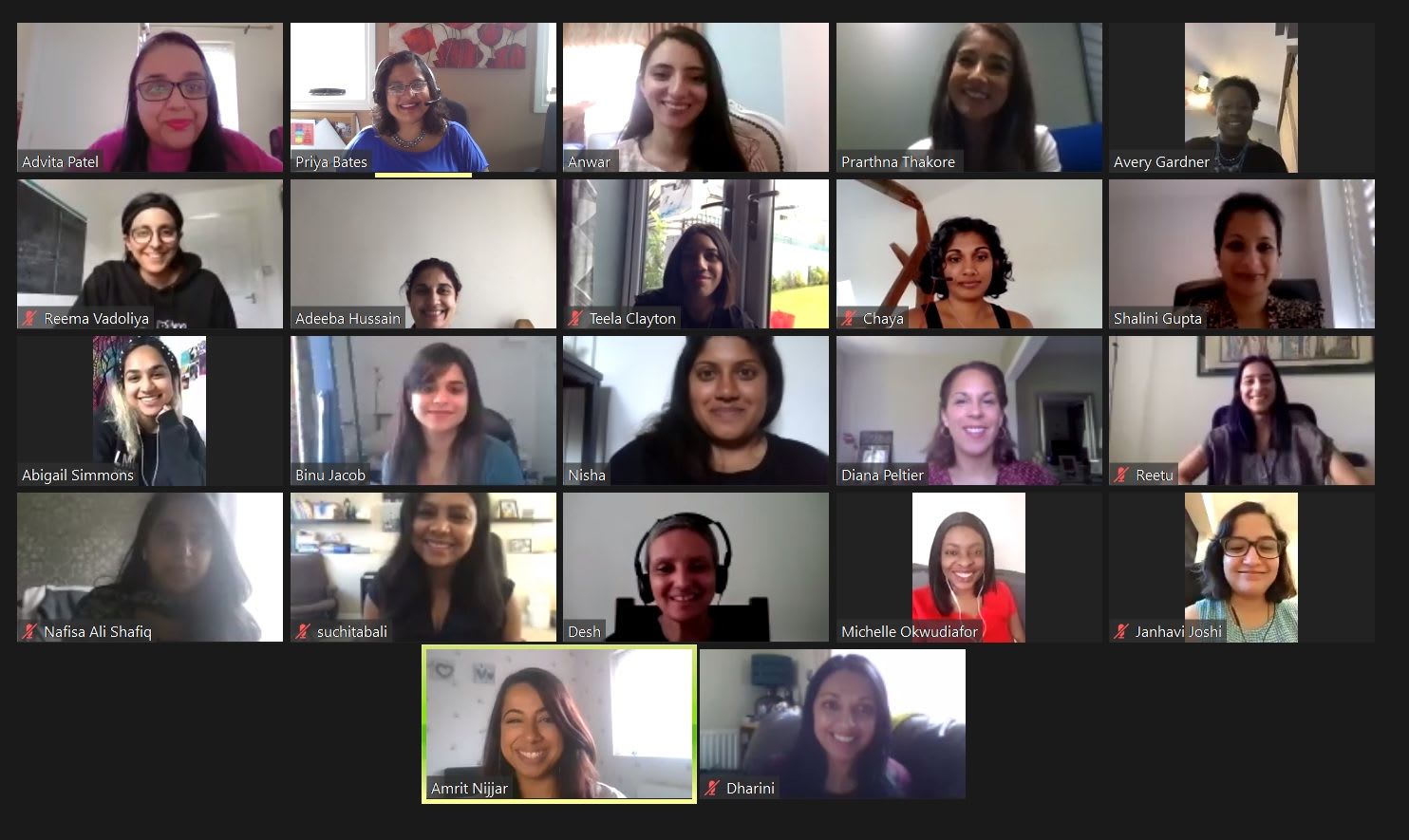 Why did you want to support your professional development programme with a community?
We spoke to Advita Patel, co-founder of A Leader Like Me about why she wanted to create a community for programme members:

"The community element of the programme was really important to us. Both Priya and myself recognise that we wouldn't be where we are today if we didn't have our professional communities.
If I didn't have my CIPR networks, if Priya didn't have her IABC network, we wouldn't have had the confidence to become the leaders that we are today. So we both acknowledged that it's the community aspect that people really find beneficial, as well as the programme support."
Why use Guild and not other community platforms like Slack, WhatsApp or Facebook Groups?
Before deciding to use Guild, they had considered other platforms to create communities to support the programmes. Advita explains:
"WhatsApp was never a consideration because we were conscious of the potential data and GDPR implications when using the platform.
Whilst some organisations seem happy to use Facebook for professional groups, the idea of mixing personal and professional self just didn't sit well with us."
Advita was in a CIPR group on Guild and felt that it could be the perfect platform:

"I saw the interactions taking place on the Chartered Institute of Public Relations' (CIPR) Greater London Group on Guild and how it was really beneficial to a lot of people and practitioners in that group.
I wanted to create a very similar professional experience and a community space for women on our leadership programme. A place that they could trust."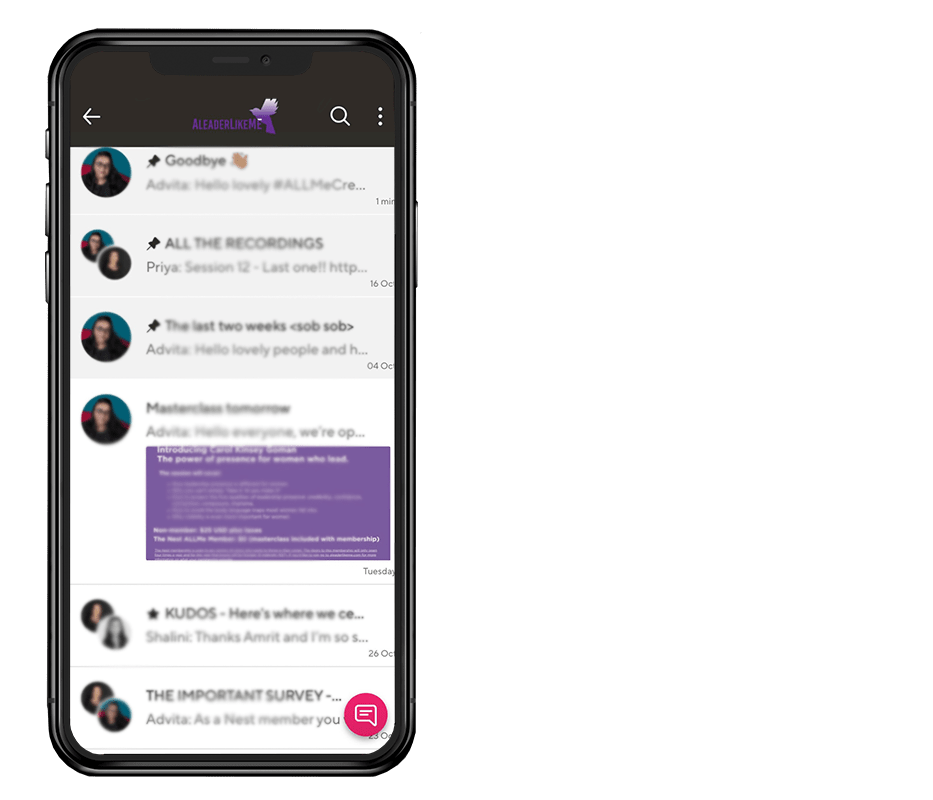 What do your 'A Leader Like Me' members think about Guild as a community platform?
Advita continues:

"So they tell us that it's a community where they feel safe, they can bring their whole selves and they feel that they belong. It's a very sacred space.
If you work in an industry where you don't recognise yourself at a leadership level then there is bound to be some anger. We want to channel that into something positive, and that's what that community is for.
And because it's such a safe, private space where you can share what you want to share, and it's not intrusive in your life, connecting as a group, when you want to - well...people feel secure enough to be transparent and open.
They feel able to speak openly and to be vulnerable. They're honest and talk about personal circumstances as well as professional circumstances. And because it's a private platform, they know one hundred percent that whatever they share in that group will not go anywhere."
What do you like about Guild as a community platform?
Advita explains that the Guild community has allowed them to experiment and that, as a platform, it encourages openness.
"These women bring their whole self into conversations without having to feel that they are being judged, criticised, watched, or that anything they say is going to be detrimental to their career because everybody's on the same wavelength. It's like having your own personal cheerleading squad."

Advita explains that there have been many successful outcomes from the programme and community. She gave us one example:

"One woman was having an especially tough time with a colleague in her organisation. When she shared her experiences, she had a big group of women behind her, holding her hand and saying 'you've got this, and you can do it'.
That conversation in the community transformed her life. Everything that was shared with her - she practised it and she put it out to that person.
And it changed their relationship for the better.
She came out of that meeting and she typed into the Guild group about how amazing she felt.  You could feel the energy in those messages and those words and, and how much she's found the whole experience of being part of this community beneficial to who she is, as a person."
Find out more about 'A Leader Like Me'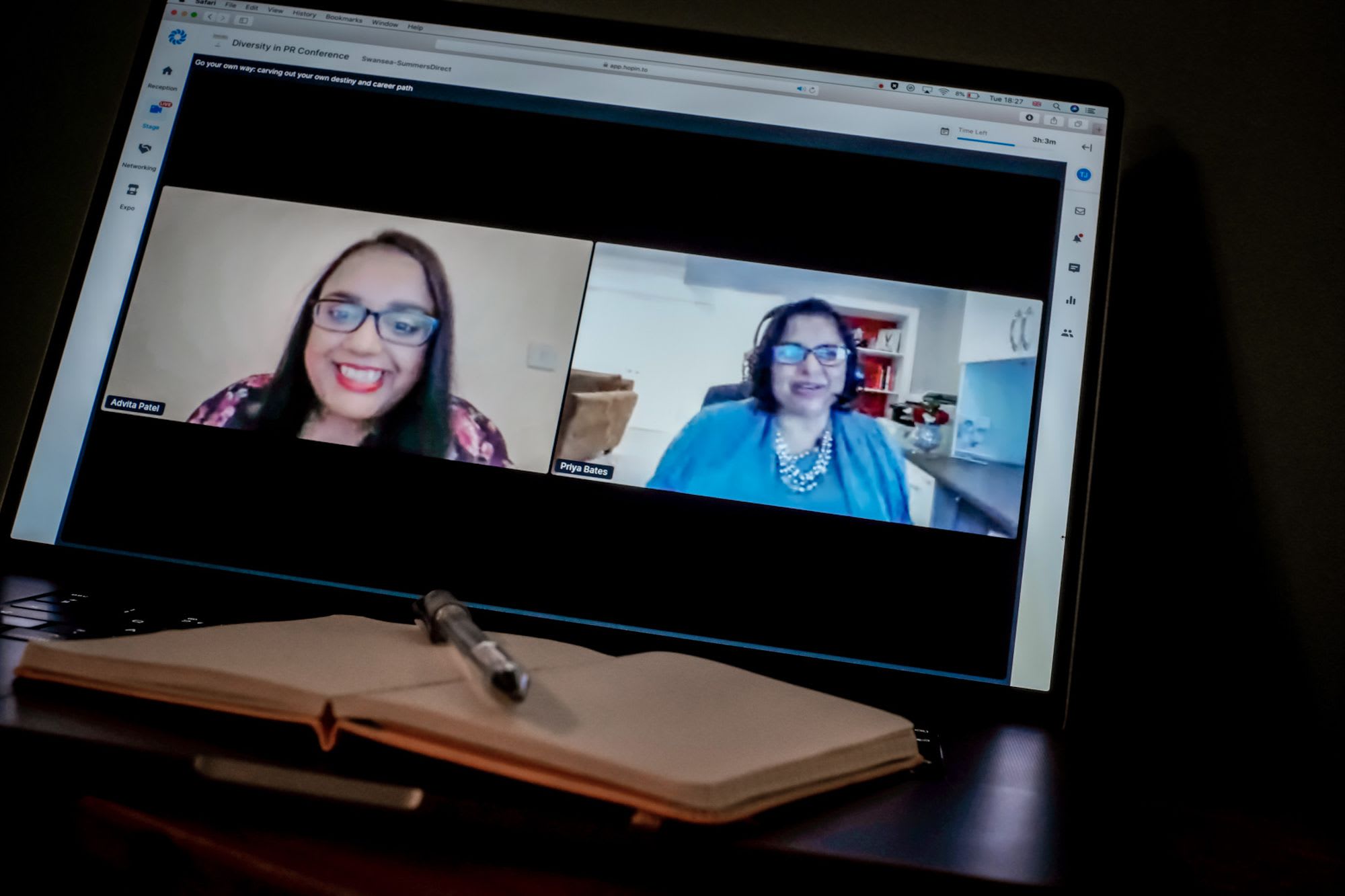 A Leader Like Me strives to build an empowering community where under-represented individuals can learn from each other and gain information, insights and inspiration that create confidence and career progression.
Visit the website to find out more about the programme and community.
---
Join Guild 🤝

See for yourself how the Guild experience is different to WhatsApp, Slack, LinkedIn or Facebook Groups.
Guild is a safe space to connect, communicate and collaborate with others.
Join us on a platform that is purpose-built for creating groups, communities and networks on mobile.