In brief

Geeves Mastermind Club, also known as GMClub, provides cost-effective, affordable support and services and professional coaching to small businesses, new businesses, and freelancers. The end goal is simple: to help enable business growth and for the owners to develop.
It delivers a range of expert-led coaching, business strategy, and value proposition sessions that provide valuable feedback from peers. The aim is to help companies to become investor ready or apply for traditional funding from banks.
Entrepreneurs are guided to identify practical solutions to business challenges, including leadership, strategy and accountability. They can continue to work long-term with their own choice of coach, mentor or business advisor.
Each business that works with GMClub builds its own team with a mix of external advisors, employees and peers. The support is delivered through combinations of member projects, events, workshops, business consulting, coaching, mentoring and providing a credit line for the purchase of goods and services.
To connect these cross-organisational relationships, founder and managing director Steve Camilleri wanted to provide each client with its own safe and private space to build and connect with an expert virtual team.
He needed somewhere that would be straightforward for his team to manage and report on, easy for busy entrepreneurs to use, and offer flexibility and scale as they take on new clients.
He chose Guild because of its mobile-first, intuitive design and sophisticated admin/analytics. Steve told us more about how Geeves Mastermind Club uses Guild.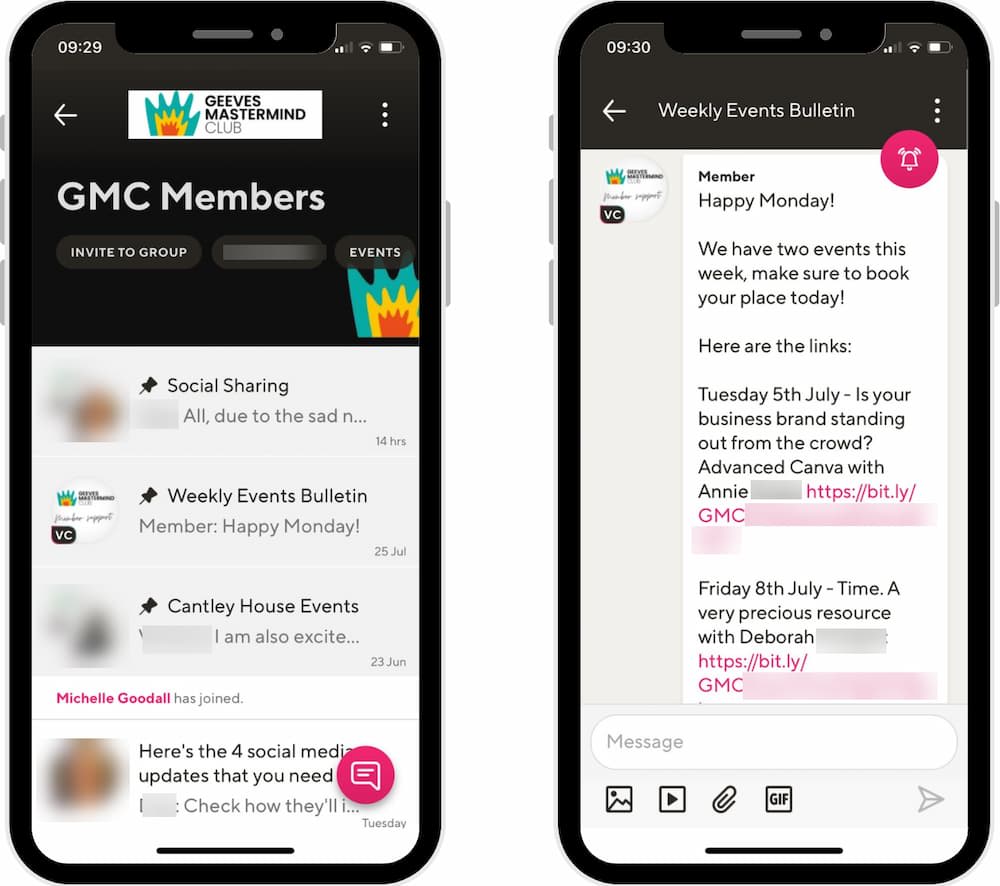 Why did you decide to use Guild to create networks for your clients?
"We help our clients to streamline processes and reduce the cost of doing business. Using Guild is one way we can model those skills and show that there are always better ways to do things.
Each of our clients gets their own private mastermind group on the Guild community platform.
It's their own private, safe space to connect with us and to bring in anyone they want on their coaching or advisory team.
And at the same time, for our team having everyone on one platform allows us to be much more efficient, which means our customers get better value too.
We only accept members who are 100% serious about their businesses and willing to put time, effort and money into improving how they work.
Our mastermind groups are effectively small communities for each business so that we can reciprocate that commitment."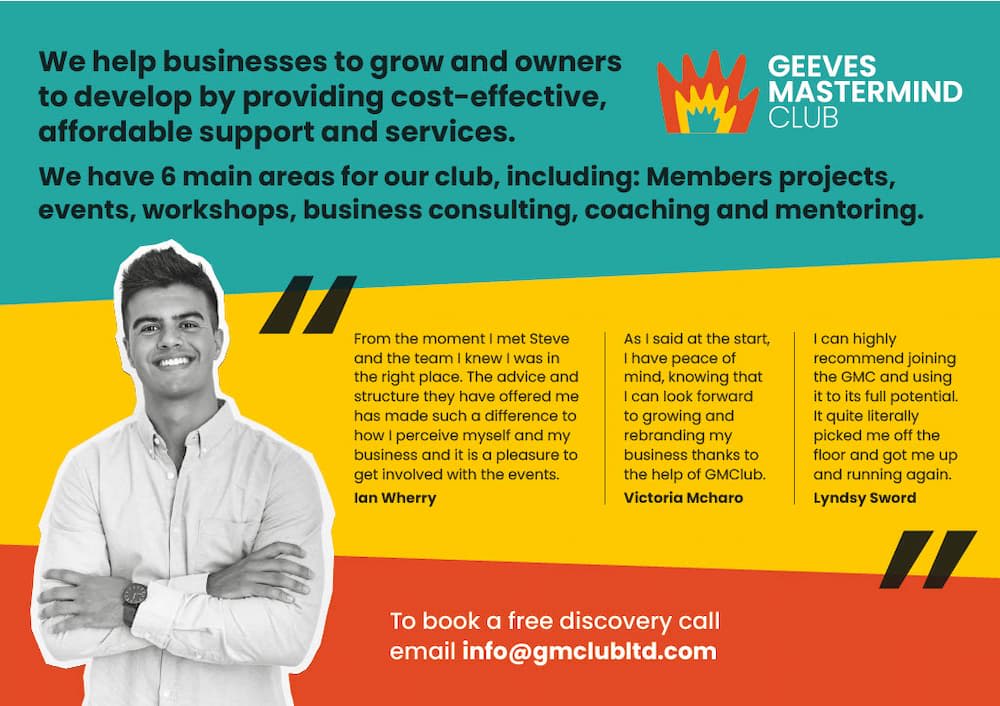 What do you and your clients like about using Guild?
"For our team, it's quick and easy to set up a new group for each client. When we learn something new, or a new feature is added, we can apply that benefit to every community we run.
Joining the team on Guild is the second step in our member journey timeline, so it's important right from the beginning.
Because our team members and our external advisors can join different groups from the same account, it makes it easy to do daily or weekly check-ins in one place.
The Guild platform is clean and professional, with no distractions - it lets us focus on our clients and lets our clients focus on their business.
For our clients, the platform is very intuitive, easy to get to grips with and they can think about what's important to them, rather than the technology. It allows us to build a very human relationship where they feel safe to talk about their challenges and ask those burning questions every business owner faces. They often tell us they wish they'd discovered this way of working years ago!
We also offer spaces for our clients to connect with each other to swap stories, celebrate successes and build real relationships with other business owners.
We can learn so much from each other and helping others in the network means more business and better results for all of us.
Our community members also have access to the wider Guild network, where they can join other communities on marketing, PR, sustainability, inclusivity, product management and even connect with potential customers, clients and partners."

Find out more about Geeves Mastermind Club
---
Other business and entrepreneur communities on Guild
Independent Print Industries Association connects buyers and suppliers using Guild
Media Entrepreneur Meetup builds networking community
The Happiness Index builds an investor community
Spark! Consulting builds investment community for startups and scaleups
Like Minds connects business leaders and entrepreneurs with event community
---
Join Guild 🤝

See for yourself how the Guild experience is different to WhatsApp, Slack, LinkedIn or Facebook Groups.
Guild is a safe space to connect, communicate and collaborate with others.
Join us on a platform that is purpose-built for creating groups, communities and networks on mobile.