With the decline of print and advertising revenues most B2B media businesses are now very focused on increasing subscription, membership or other paid revenues like training and events.
This typically necessitates a change in the nature of the content that they provide their customers. Indeed, their customers change from being 'readers' into 'users' as the content becomes data and even software. The progression in maturity of content offering often looks as follows:
                             Articles > Research > Data > Tools > Workflow
Community, both digital and in-person, has an important part to play in adding value to any content, data, or product. It might be harder to sell up front as a reason to subscribe but it can be very powerful in improving renewal rates and increasing yields (the amount subscribers pay).
The table below describes each stage in more detail and also how community can support and enhance the offering (Download PDF version to see details >>)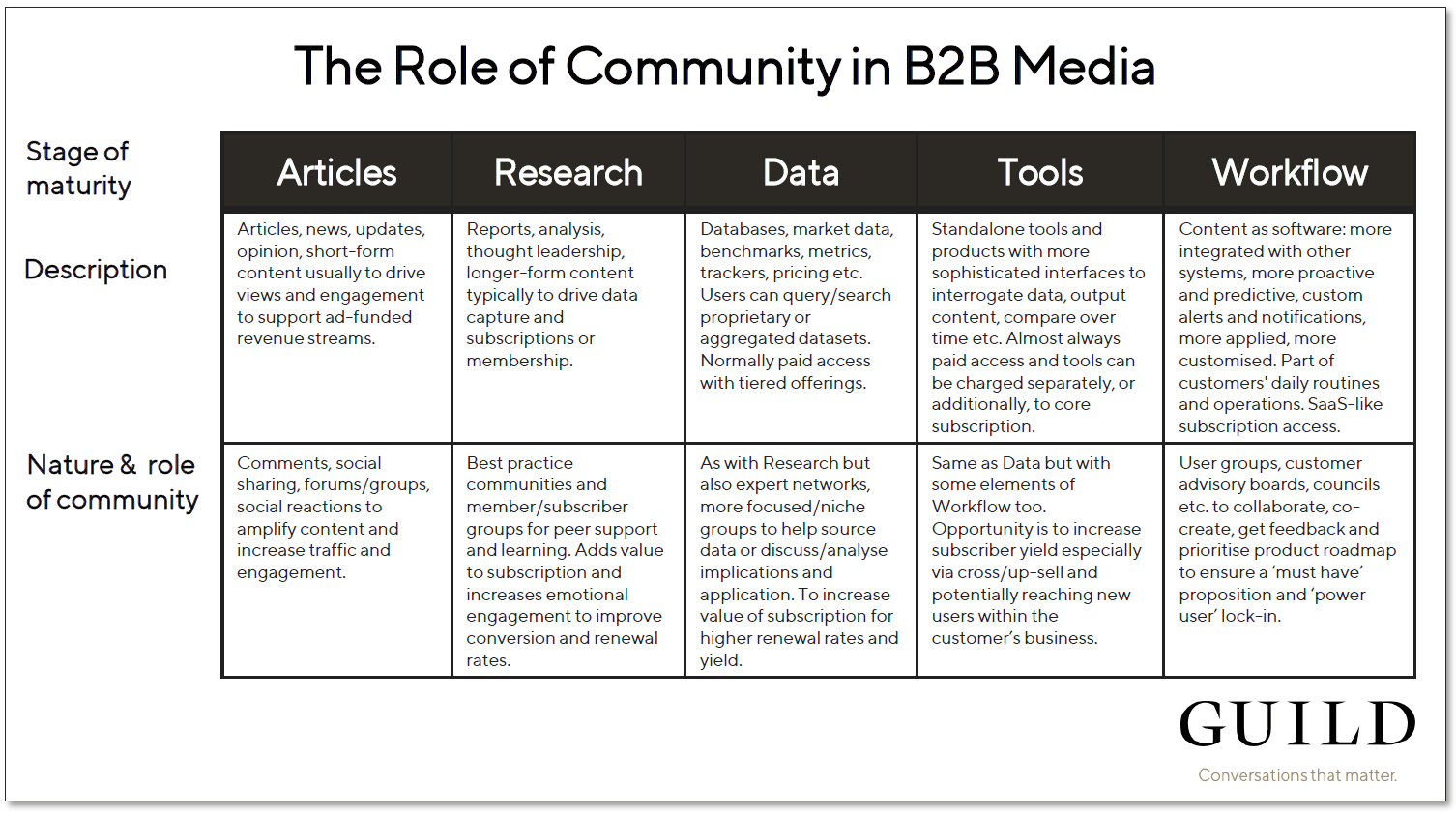 ---
Join Guild 🤝

See for yourself how the Guild experience is different to WhatsApp, Slack, LinkedIn or Facebook Groups. Guild is a safe space to connect, communicate and collaborate with others.
Join us on a platform that is purpose-built for professionals and businesses.
Contact us if you want to know more or have any questions.