In brief
The Public Relations and Communications Association (PRCA) is the world's largest professional Public Relations body.  
The association lobbies on behalf of its member companies, provides a forum for sharing information and runs professional events, mentoring and learning programmes.

The PRCA uses Guild as a GDPR compliant alternative to WhatsApp to create multiple regional groups and workgroups for collaboration and engagement.
Following a successful trial, the PRCA set up a number of private, professional Guild regional, sectoral, work and campaigning groups to enable collaboration between members, who can now connect and communicate wherever they are in the world, sharing industry knowledge, information and resources.
The Opportunity
PRCA's Director of Communications and Marketing Koray Camgöz, played a key role in choosing and rolling out Guild across the organisation.
He explains why they were looking for a member engagement solution like Guild:
"We deliver a broad programme of conferences, webinars and meetings at local, regional and national levels as well as a learning and development programme. These events support our profession and membership. They provide valuable opportunities for our members to collaborate, network, learn from leading speakers in the industry and share information and expertise.
We were looking for a digital platform to enable members to continue their conversations outside of our programme of events and meetings."
Using the multi-admin, multi-group 'Business Plus' Guild, the PRCA set up a number of branded specialist communities representing regions, sectoral interests, campaigning groups and apprenticeship groups for communications professionals at the very start of their PR careers. Koray continues:
"We set up 13 different communities on Guild. The groups are hosted and managed by a number of PRCA community managers, who volunteer in their region, and by PRCA HQ team members."
Using Guild enabled PRCA to quickly set up groups and communities focussed on specific areas of expertise and industry challenges. He continues:
"As the COVID-19 pandemic took hold and countries went into lockdown, we set up a dedicated international Covid-19 Taskforce group to help our members navigate all the challenges that were arising.
Ensuring that the next group of communications leaders and professionals were supported is also a priority for us, so we've also created a 'Future Leaders' group as well as apprentice communities to encourage talent into our sector and nurture it with skills development and professional support."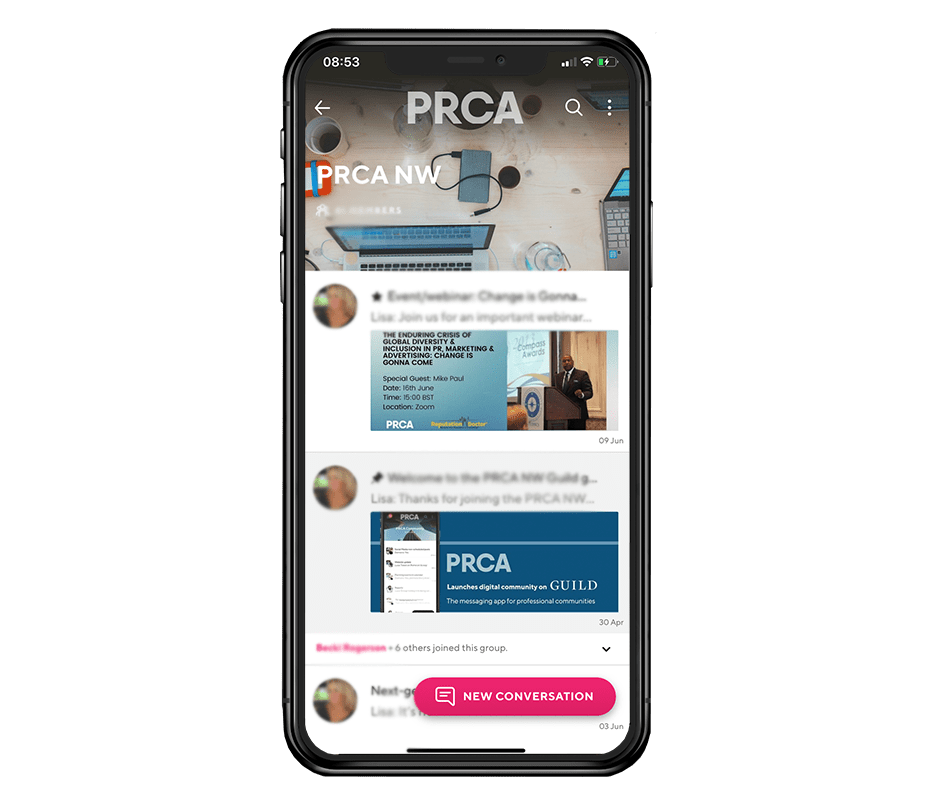 How has Guild helped your business?
Koray explains that Guild has increased the value of PRCA membership and has enabled members to stay connected in a simple, compliant and secure way:
"Guild has added significant value to our member communications. We looked at other membership community and messaging solutions, but Guild provided us with exactly what we needed.
Guild is intuitive to use, simple to set up and looks very professional.  Most critically, it's GDPR compliant. Consumer messaging apps like WhatsApp and Signal create all sorts of data and governance issues that we wanted to avoid.
Guild provides us and our members with the confidence that their data and information is held safely."
---
Join Guild 🤝

See for yourself how the Guild experience is different to WhatsApp, Slack, LinkedIn or Facebook Groups. Guild is a safe space to connect, communicate and collaborate with others.
Join us on a platform that is purpose-built for professionals and businesses.
Contact us if you want to know more or have any questions.
---