Guild is purpose-built for professional communities, making it the perfect platform for sharing knowledge and connecting with peers.
---
Comparing Guild and Circle

Circle describes itself as "the all-in-one community platform for creators and brands".
It offers a variety of different community types from coaching or product groups to newsletter or podcast communities, with a huge range of features. Circle can be integrated with your own website or with other online platforms you're using, such as Teachable. It provides a white label experience, ideal for those who want to select their own branding. Circle is also very strong on its monetisation and integration offerings.
Whereas Circle is a web platform that has only recently created an iOS app, Guild, on the other hand, was designed mobile-first with all the benefits of mobile and messaging and caters for both Android and iOS users. It offers companies a flexible platform which can be customised with your own branding and imagery. The simple, elegant layout offers a great user experience for your members, with no adverts, and access to advice and support.
With Guild's free plan, discoverable profiles and groups are all included, making it easy to make connections and start building a community. Conversely, there is no free plan available on Circle, with costs starting at $39 for the Basic plan, ranging up to $399 for large businesses. Even the most expensive option has a limit on monthly users - whereas Guild has no limit on the number of members in a community. While there is a free 14 day trial available with Circle, it's difficult to really get a feel for a platform without your community using it.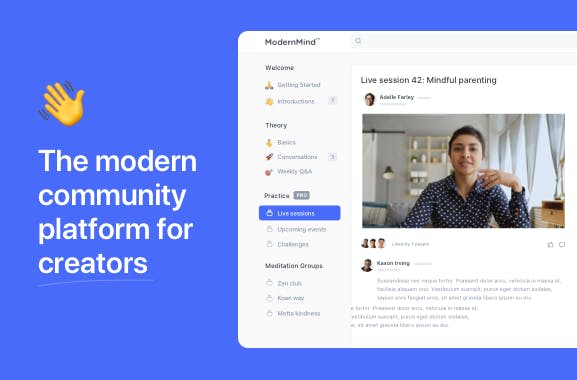 Both apps are responsible in their use of data. With Guild you can be confident that your business is remaining GDPR compliant. With moderation features and audit trails of conversations, Guild is popular among B2B organisations and companies, providing a safe and secure networking platform for professionals.
With both Guild and Circle there are public and private options. Discussions in Circle can be organised in public or private spaces, and similarly, Guild provides the choice of discoverable or invite-only groups. With Guild, members can also decide whether to make their personal profile private or discoverable.
Guild's premium features include video rooms, integration with other tools via Zapier or API, and access to analytics and marketing support.
Guild - an alternative to Circle

Guild is focused on professional communities whereas Circle is for 'creators'. Guild is mobile-first whereas Circle is web-focussed. Guild is about community based on conversations and networking whereas Circle has a broader 'all in one' proposition. Guild has a free plan option whereas Circle has only paid plans. Guild has an underlying professional network allowing members to connect and belong to multiple groups whereas Circle communities are standalone.
Guild is trusted by Deloitte, CIPD, The Marketing Society, Cambridge University Judge Business School, The Lawyer, Econsultancy, Haymarket, Incisive Media and the National Education Union, as well as a number of other professional bodies, professional service organisations, tech companies, B2B media businesses and non-profits.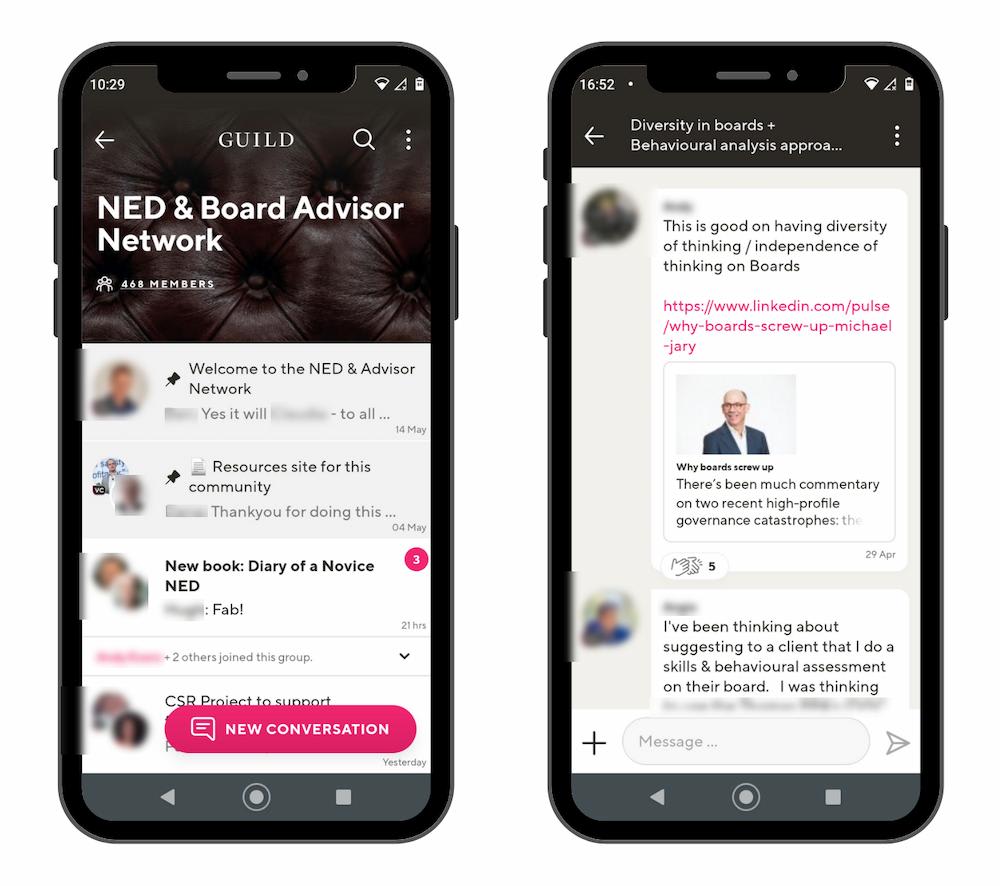 ---
Why Guild?

Unlimited groups and members
As easy to use as WhatsApp but advertising free and GDPR compliant
Purpose-built for professional groups, networks and communities
Custom branding, professional profiles, and mobile-first UX
Analytics, moderation features and support for community owners
Community-first with a focus on quality, integrity and value