Guild is purpose-built for professional communities, making it the perfect platform to share knowledge and connect with peers.
---
Comparing Guild and Tribe

Tribe is a white-label, highly flexible web community platform. Fully customisable, Tribe is a great choice for big brands as it integrates with other apps and technologies, and additional scripts and functionality can be added to a community to create a truly custom experience for end users.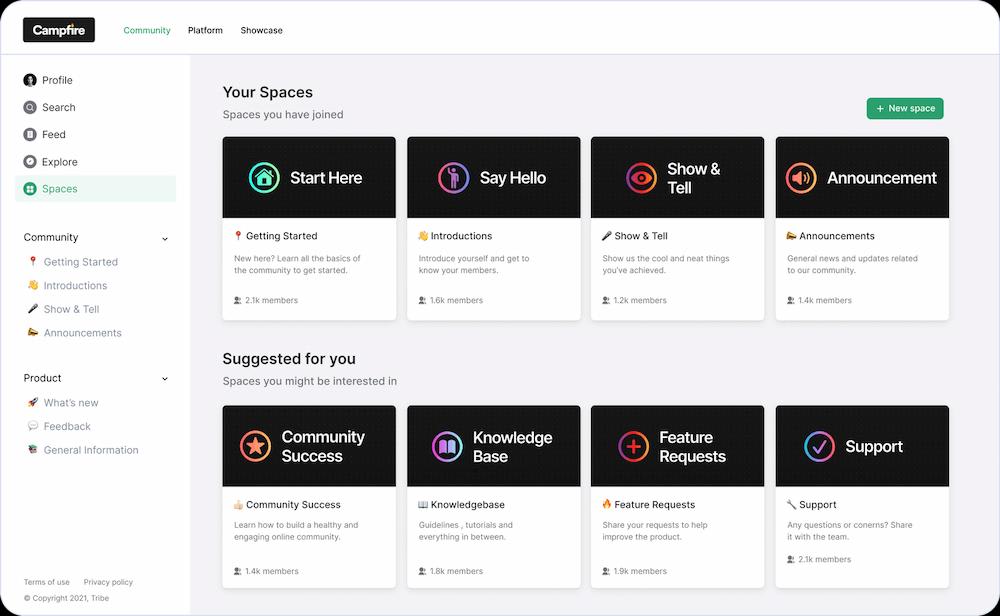 Cost will be a factor for many when selecting a community platform, and Tribe provides different pricing tiers, with a free option for individuals and small communities, and paid packages for SMEs and start-ups, brands and larger companies, and enterprise level and regulated industries. The Tribe platform is also secure and GDPR compliant, meaning that members' data is protected. As well as Tribe's own analytics tools, its integration with Google Analytics allows admins to easily track visitor engagement metrics.  
Guild is a simple to use community platform available on web, and as a mobile app on iOS and Android; Guild delivers a mobile-first experience, which can also be customised by the group owner, though not currently to the extent that Tribe can.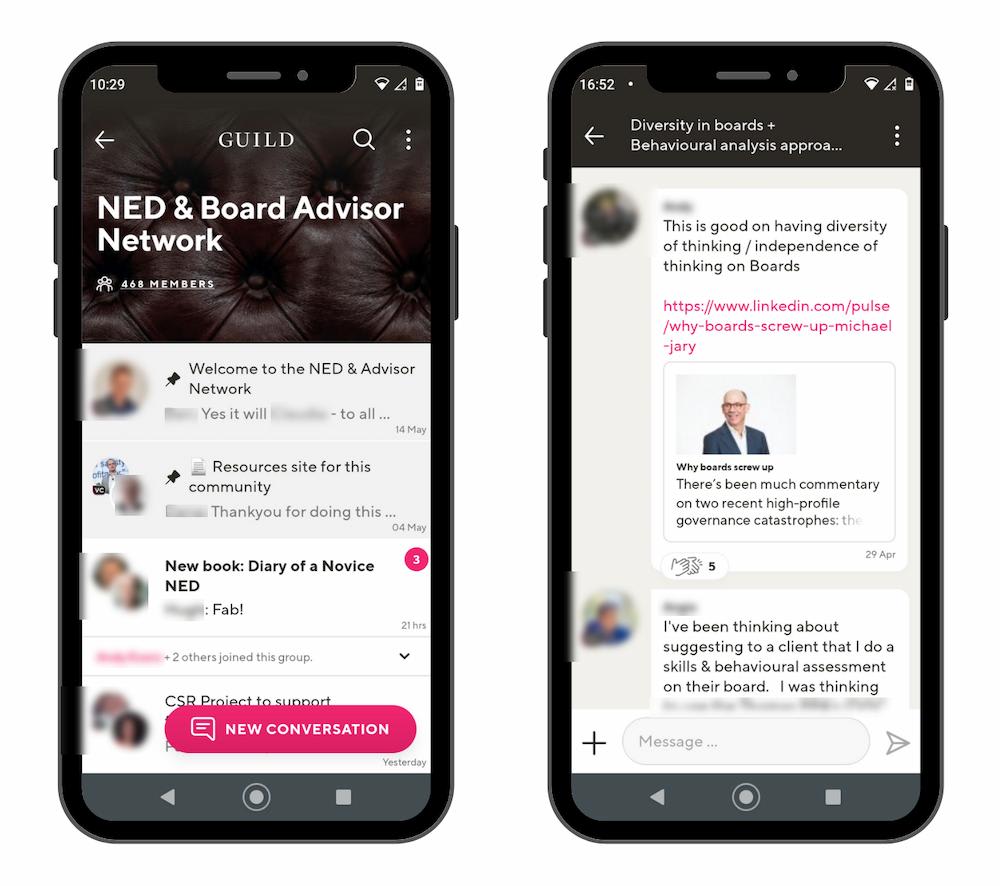 Guild is primarily focused on B2B, designed for companies, membership associations, professional services, and media businesses. Because Guild has the option to make member profiles discoverable, it can also be used as a safe and secure networking space for professionals who want to build relationships away from the ads, noise, and distractions of social media platforms. This is one of the key differences between Guild and Tribe - Guild has an underlying professional network that you can tap into if you're running a community on its platforms, whereas as a Tribe end user there is no way to network across groups or communities - they are only standalone, isolated, groups.
There is no limit to the number of members within a group, and community creators can tap into the whole Guild member base, making it easy to invite new members.
As a member of Guild, connected members can direct message each other, and it's possible to broadcast direct messages to all your network connections at once if you need to share an important announcement. Additional features include polls, event listings, and video rooms to boost user engagement. Guild can also integrate with other tools via Zapier/API.
Guild is also GDPR compliant, and its one-on-one private messaging provides a business-focused and more private alternative to consumer messaging apps like WhatsApp.
Guild - an alternative to Tribe

Guild is the community platform of choice for businesses across a wide range of industries, including Deloitte, Econsultancy, CIPD, The Lawyer, The Marketing Society, Cambridge University Judge Business School, Haymarket, Incisive Media, and the National Education Union, as well as many other professional bodies, tech communities, media businesses, and charities.


---
Why Guild?

Unlimited groups and members
Community-first with a focus on quality and a real sense of belonging
Ad-free and GDPR compliant, to protect the privacy of you, and your members
Purpose-built for professional communities - providing a safe space for professionals to connect, communicate and collaborate
Elegant and simple to use, offering a clean, mobile-first UX
Custom branding, analytics, and support for community owners