Guild is purpose-built for professional communities, making it the perfect platform for sharing knowledge and connecting with peers.
Comparing Guild and Disciple Media

Created with the purpose of beginning together music fans, and supporting artists in generating revenue from their fan base, Disciple Media has now evolved into a monetised all-in-one community management platform for creators across a wide range of industries.
Disciple Media brings people, memberships, and content together in a fully-branded and private community platform. It allows brands and individuals to sell courses, promote its community in the Apple and Google App stores, charge its members for subscriptions and in-app purchases, and has live stream functionality.
The platform is optimised for web and mobile use across both iOS and Android, has an easy-to-use community management interface, and provides plenty of ways in which creators can charge for their content.
There are many ways to boost engagement, such as push notifications, direct messaging, polls, live streams, and promoting events.
However, all of these features come at a cost. While it is possible to try the platform free for 7 days, prices start at £45/month for the web app, and £399/month for the mobile app, making it unaffordable for most smaller communities despite the monetisation benefits of hosting on its platform.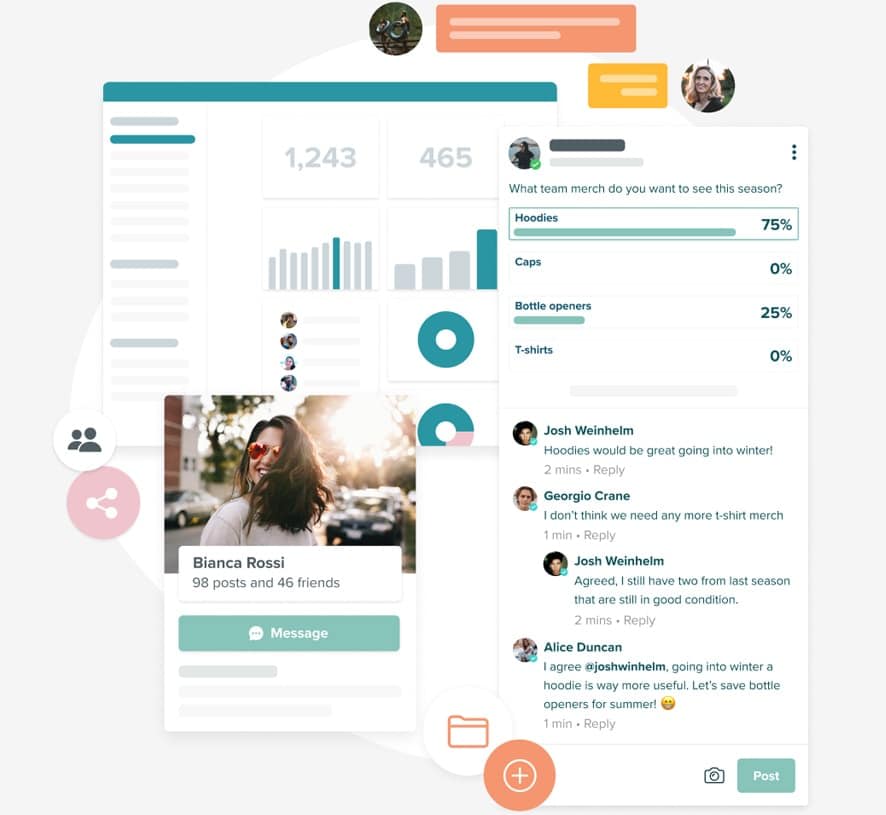 Although Guild doesn't currently have such a rich feature set, it is purpose built for professional groups, networks and communities of all sizes, with a simple and elegant layout on web and mobile.
Like Disciple Media, organisations hosting a community using Guild can customise the platform with their own branding and imagery, as well as having direct messaging, polls, events, and the ability to share images, files and videos. Both Guild and Disciple Media place a strong emphasis on supporting their communities and the user experience, providing safe and secure platforms that are fully GDPR compliant, with moderation tools, analytics, and ways of keeping audit trails of conversations. Integrations with other platforms is possible via Zapier and API for both platforms.
Guild has more of a focus on networking, allowing its users to have personal profiles, which can be private, or discoverable so that other members can find their page, making it easier to connect with professionals across groups.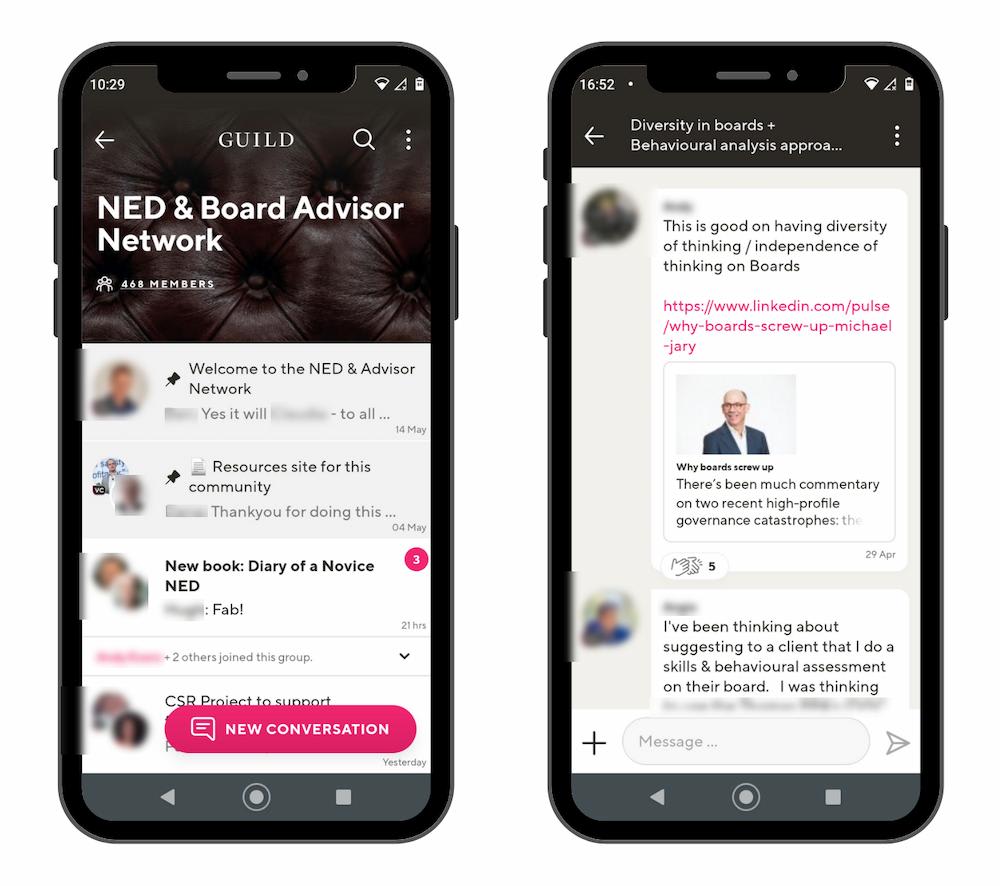 Guild - an alternative to Disciple Media

Guild is the community platform of choice for companies and organisations spanning a variety of industries, including Deloitte, Econsultancy, CIPD, The Lawyer, The Marketing Society, Cambridge University Judge Business School, Haymarket, Incisive Media, and the National Education Union, as well as a number of other professional service organisations, tech companies, B2B media businesses and non-profits.

---
Why Guild?

Unlimited groups and members
Community-first with a focus on quality and a real sense of belonging
Ad-free forever and GDPR compliant, to protect the privacy of you, and your members
Purpose-built for professional communities - providing a safe space for professionals to connect, communicate and collaborate
Elegant and simple to use, offering a clean, mobile-first UX
Custom branding, analytics, and support for community owners