Guild is purpose-built for professional communities, making it the perfect platform for sharing knowledge and connecting with peers.
---
Comparing Guild and Discord

Discord is best known within the gaming world, often used as a real-time chat app running alongside live streams. However, it has grown in popularity for professional use, and has since welcomed many different communities. In fact, it now claims to have more than 140 million active monthly users.
Alongside text-based communication, it also offers audio and video capabilities, as well as screen-sharing functionality.
Whilst Guild doesn't currently provide audio and video options, it is purpose built for professional groups, networks and communities, with a simple and elegant layout, making it an ideal option for B2B organisations, membership organisations and professional services. It also allows companies to customise the platform with their own branding and imagery. Both Guild and Discord place a strong emphasis on user experience, with no adverts, and access to advice and support.
Guild is a safe and secure networking platform for professionals that is fully GDPR compliant, with moderation features and audit trails of conversations.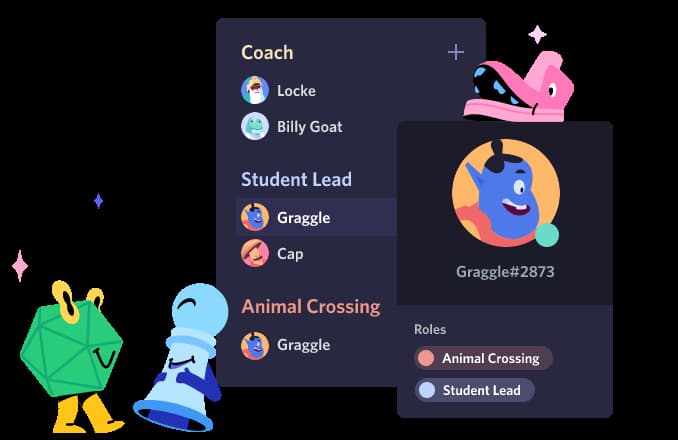 While both Guild and Discord allow users to have personal profiles, within Guild, individuals have the choice of making their profile private, or discoverable so that other searchers can find their page, therefore providing a more flexible networking space for professionals.
Guild and Discord are both free to use, but it is important to be aware that Discord has limits on users and channels per community, which are known as 'servers.' Within Guild, there are no member limits on groups.
Probably the most noticeable difference between the messaging functions of Guild and Discord is in their organisation. In Discord, conversations run in a stream, lending itself well to discussions happening in real-time. In Guild, conversations are structured into threads, making it easier to locate and access older messages if needed.
Discord is worth consideration for businesses that rely on frequent voice communications, and is popular among start-ups, but larger organisations are likely to benefit from the Discord alternatives, such as the business-first approach offered by Guild.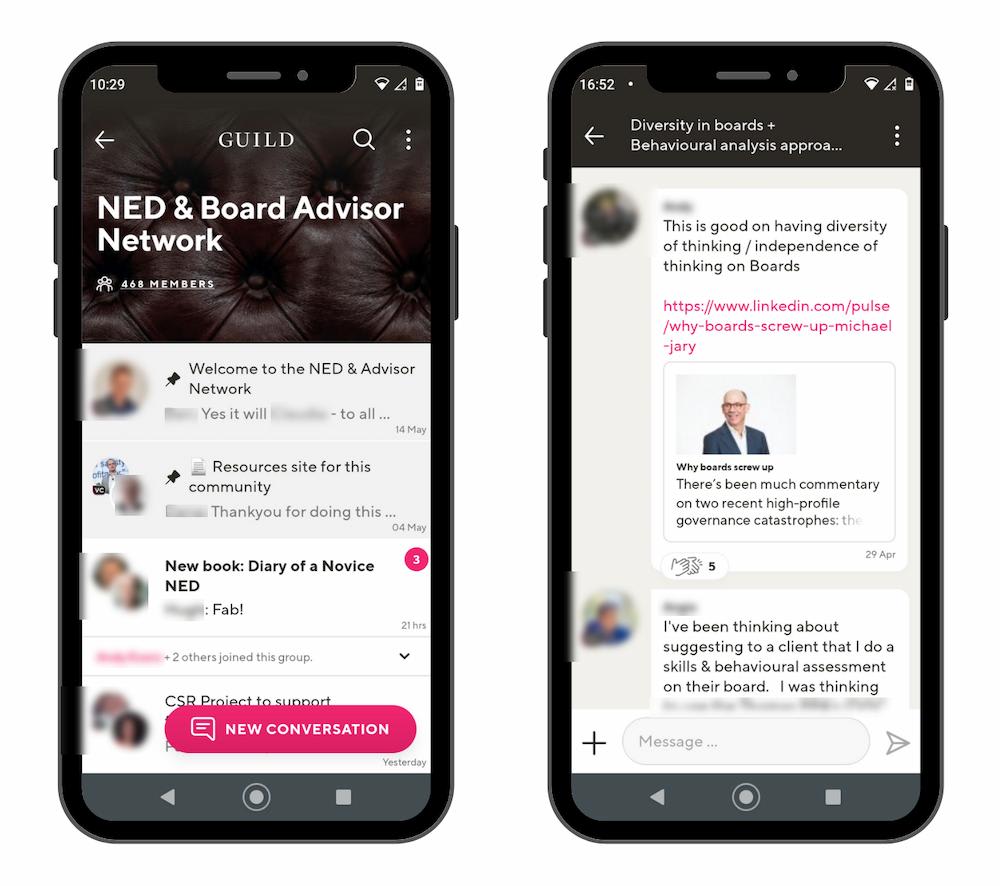 Guild - an alternative to Discord

Guild is the community platform of choice for companies and organisations spanning a variety of industries, including Deloitte, Econsultancy, CIPD, The Lawyer, The Marketing Society, Cambridge University Judge Business School, Haymarket, Incisive Media, and the National Education Union, as well as a number of other professional service organisations, tech companies, B2B media businesses and non-profits.

---
Why Guild?

Free for unlimited groups and members
Community-first with a focus on quality and a real sense of belonging
GDPR compliant, to protect the privacy of you, and your members
Purpose-built for professional communities - providing a safe space for professionals to connect, communicate and collaborate
Elegant and simple to use, offering a clean, mobile-first UX
Custom branding, analytics, and support for all community owners
Professional profiles for all members
Dedicated account management and customer support for Enterprise plans