Guild is purpose-built for professional communities, making it the perfect platform for sharing knowledge and connecting with peers.
---
Comparing Guild and Discourse

Discourse describes itself as a 'from-scratch reboot' attempt to reimagine modern internet forums. As a 100% open source forum, it's most commonly used as a mailing list, discussion forum, and long-form chat room. With built in spam protection, it promotes 'civilised discussion', with an emphasis on governance against trolls and bad behaviour.
Similarly, Guild provides a safe and secure networking platform for professionals, with robust moderation features and audit trails of conversations. Both apps have a focus on quality, encouraging meaningful engagements and building valuable relationships within a trusted space.
Guild and Discourse place a strong importance on security too. Both platforms are fully GDPR compliant, and the latter offers a two-factor authentication for log in.
Discourse is free to use, although there may be costs involved in setting up a community. While users do have the option to deploy the open source code on their own servers, there's also the choice to pay Discourse for a fully hosted solution (or find another third party for hosting). Guild is also free for smaller communities but unlike Discourse, it is ready to use almost immediately, with no technical set up required. A community can be created on web or mobile, and launched within minutes.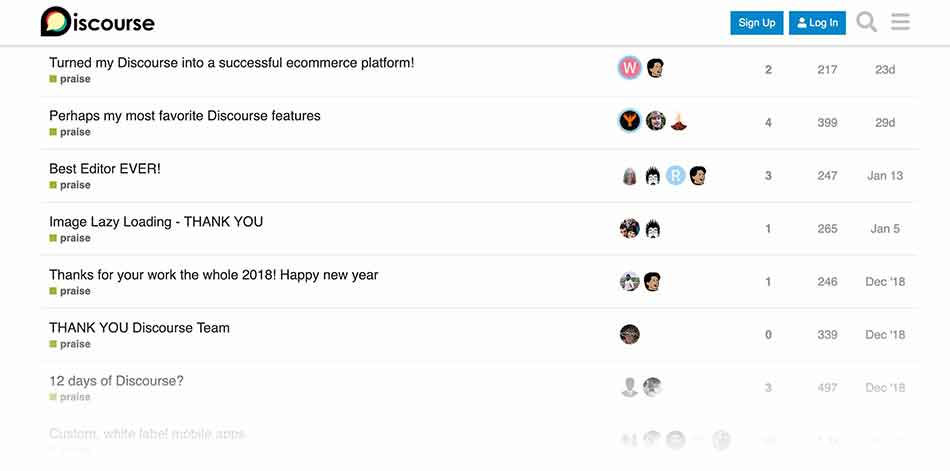 Discourse and Guild both allow companies and organisations to create a custom experience, offering a flexible platform which can be tailored to their own branding and imagery. Guild was designed mobile-first with all the benefits of mobile and messaging and caters for both Android and iOS users, with a simple, clean layout - and no noise or adverts.
Conversations in Discourse are indexable, which can help to attract members, as your potential audience may become exposed to your community through organic search. With Guild, members can choose to have either discoverable profiles, or make these private if they prefer, putting the control in the hands of the individual. Whilst groups are indexable in Guild, the conversations within them remain private, making it a GDPR compliant, and therefore safer, alternative for businesses.
Discourse has a number of other popular features and benefits too. It supports social log-in methods, so users can enter using their Facebook, LinkedIn or Google account for example. Members can even reply to messages via email, which could prove useful for teams operating a hybrid working model.
Both Discourse and Guild can also be integrated with various apps and platforms.
Guild offers a simpler solution that is well suited to professionals looking for a space to network, free from the noise and ads of LinkedIn. Members can connect outside of groups and utilise its one-on-one private messaging function. Additional Guild features include polls, events, video rooms, and marketing support.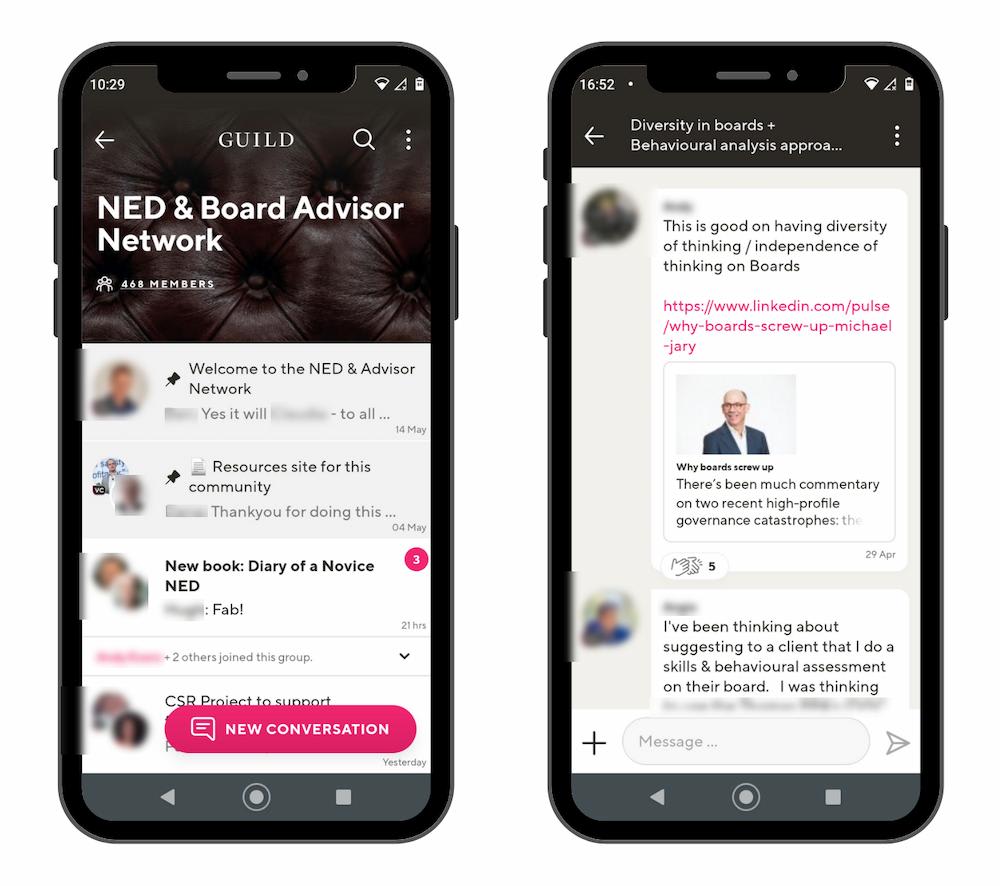 Guild - an alternative to Discourse

Designed with B2B in mind, Guild is a professional community platform trusted by companies and organisations of all sizes, including Deloitte, CIPD, The Marketing Society, Cambridge University Judge Business School, The Lawyer, Econsultancy, Haymarket, Incisive Media and the National Education Union, as well as a number of other professional bodies, tech companies, media business, and non-profits.

---
Why Guild?

Unlimited groups and members
Community-first with a focus on quality and a real sense of belonging
Ad-free forever and GDPR compliant, to protect the privacy of you, and your members
Purpose-built for professional communities - providing a safe space for professionals to connect, communicate and collaborate
Elegant and simple to use, offering a clean, mobile-first UX
Custom branding, analytics, and support for community owners