Guild is purpose-built for professional communities, making it the perfect platform for sharing knowledge and connecting with peers.
---
Comparing Guild and Higher Logic

Higher Logic is one of the pioneers in online communities, with over 15 years' experience in delivering engagement solutions. Supporting both B2B and B2C customers, it integrates with a number of other platforms to make managing members simple. As part of its communication solutions, personalised content and targeted messaging can be delivered to group members, helping to increase engagement.
While there are a lot of automation and add-ons, the majority of these more advanced features are only available to higher paying users. Additionally, the time it takes to launch a new community on the Higher Logic platform starts from less than 2 weeks for smaller communities, with enterprise level packages taking longer to roll out due to the high levels of customisation and integration options on offer.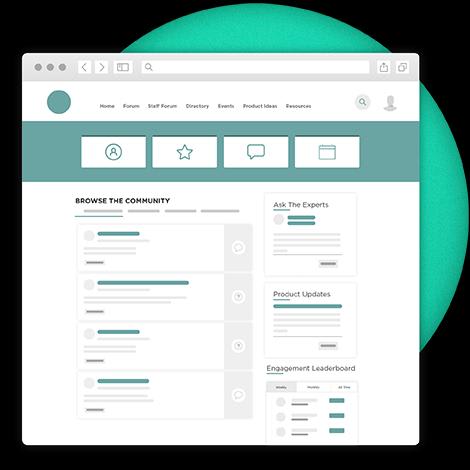 Guild is a simple to use platform available on web and mobile, which can be launched in minutes. Designed for professional groups, networks and communities to connect, communicate and collaborate, Guild is a popular choice for B2B organisations, membership organisations, professional services, and B2B media businesses.
Whether it's a community of 10s of people, or 1,000s, Guild is free for communities of all sizes. There is no limit to the number of members, and analytics and discoverable profiles and groups are included. Higher Logic communities are self-contained, with groups being separate and distinct, whereas community creators on Guild can tap into the entire Guild member base to network and attract new people to their community.
Like LinkedIn, but without the noise and distraction of ads, Guild also has a strong focus on networking, so outside of groups, once connected, members can utilise its one-one-one private messaging, making it a GDPR compliant, business-focused and more private alternative to consumer messaging apps like WhatsApp. Via this direct messaging feature, it is possible to broadcast updates to an entire community, or select contacts.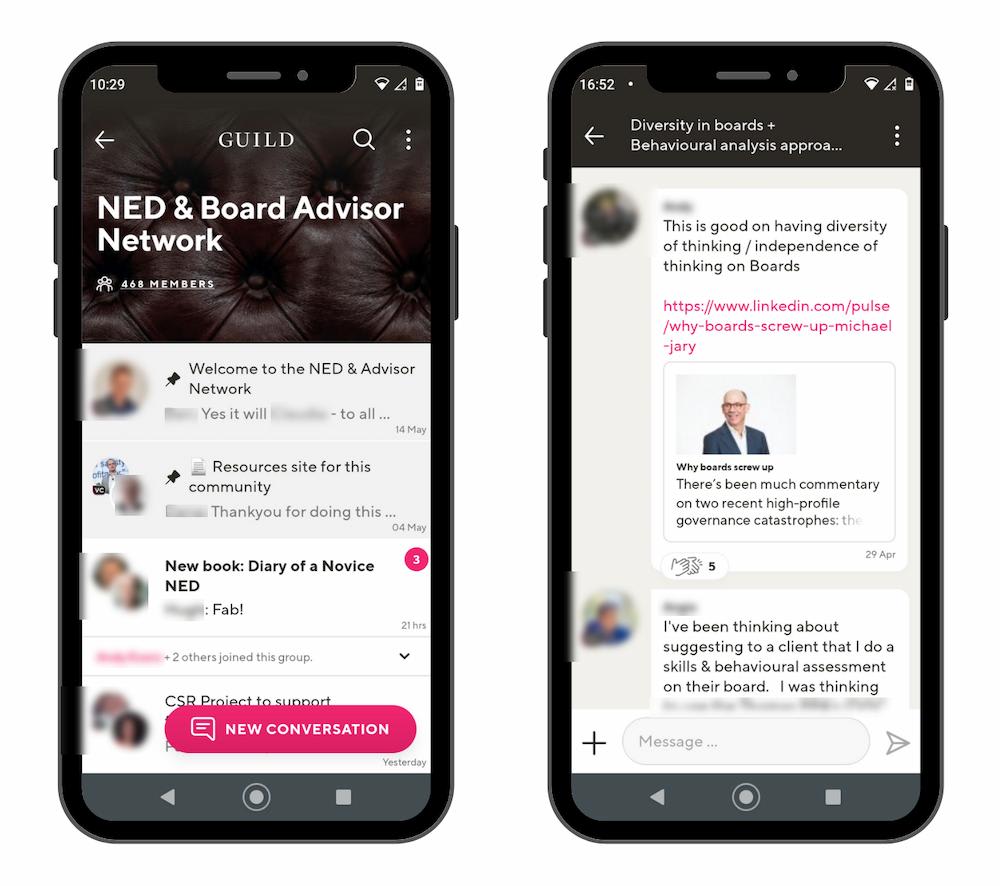 Guild - an alternative to Higher Logic

With a strong focus on B2B, Guild is the professional community platform of choice for Deloitte, CIPD, The Marketing Society, Cambridge University Judge Business School, The Lawyer, Econsultancy, Haymarket, Incisive Media and the National Education Union, as well as many other associations, tech companies, media businesses, and charities.


---
Why Guild?

Free for unlimited groups and members
Community-first with a focus on quality and a real sense of belonging
GDPR compliant, to protect the privacy of you, and your members
Purpose-built for professional communities - providing a safe space for professionals to connect, communicate and collaborate
Elegant and simple to use, offering a clean, mobile-first UX
Custom branding, analytics, and support for all community owners
Professional profiles for all members
Dedicated account management and customer support for Enterprise plans