Are you already a member of Guild and now you want to run your own branded professional group or community?
Simply go to the Settings section on the Guild app, go into "My Account", then  "Create  Account". Give your account a name and that's it, you're ready to create new groups that will then belong in your account.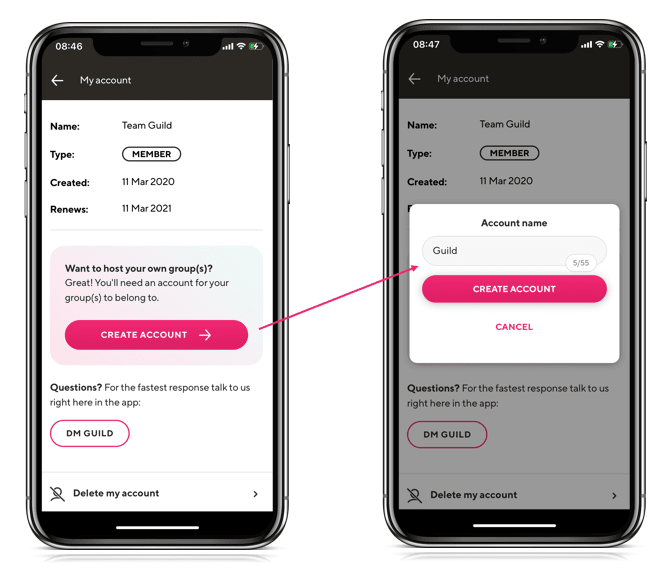 You can also create an account by clicking/tapping the "New group" button in the Groups section of the app. That brings up a screen where you create your account, by giving it a name, at the same time as creating your first group: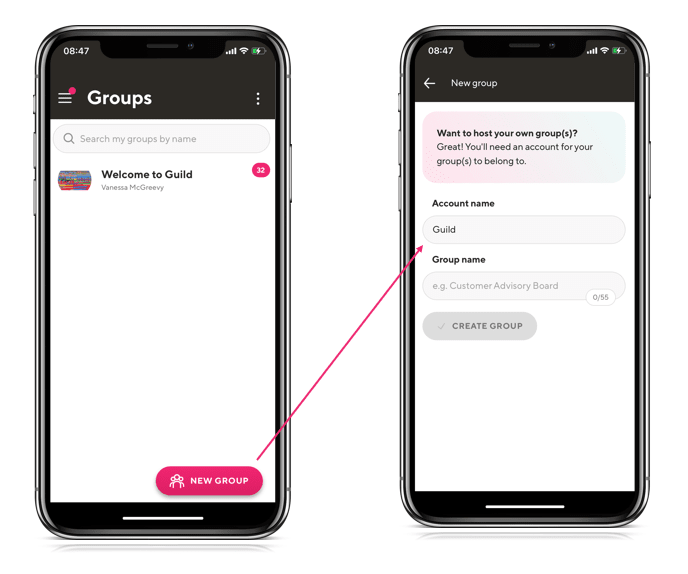 Now you have an account, here's how to go live with your first group >>
Want to discuss your group(s) with a Guild team member?
Contact us to arrange a call with one of our team members, during this call we can: talk about your use case, take you through a Guild tour including the web admin, and give you some community management tips.
---
Join Guild 🤝
See for yourself how the Guild experience is different to WhatsApp, Slack, LinkedIn or Facebook Groups.
Guild is proudly British, independent, ad-free and GDPR compliant. Guild is the best place for professionals to connect and communicate. Join us on a different and decent kind of messaging platform that is purpose-built for business and done with integrity.
Contact us if you want to know more or have any questions.
---