In these 'Ways to use Guild' articles, we're featuring examples of what Guild users have created with our ad-free, private, professional messaging groups and community building platform.
In this article, we look at how Guild can be used as a part of the 'training technology stack' and add value to learning and development.
Virtual and post-workshop learning community
The average employee receives $1,252 worth of training and development a year. Whilst much of this is face-to-face learning in classrooms, digital acceleration in training methods has quickened in 2020.  
Virtual learning reduces training costs as learners do not have to travel and physical venue costs are not incurred. The move to virtual training has also been driven by organisations looking to improve the accessibility, impact and measurability of their learning and development budgets.
Guild is an important part of the 'training technology stack', regardless of whether training takes place in a physical classroom or a virtual environment.
You can create private, branded messaging communities for cohorts of learners within minutes, ahead or after physical or virtual training using Guild.
Guild is being used by training and learning development providers, consultants, associations and member organisations to set up private and GDPR/CCPA compliant virtual classroom communities.
These professional branded communities can be set up in minutes so that learners and trainers/teachers can collaborate and connect outside of the virtual or physical learning space.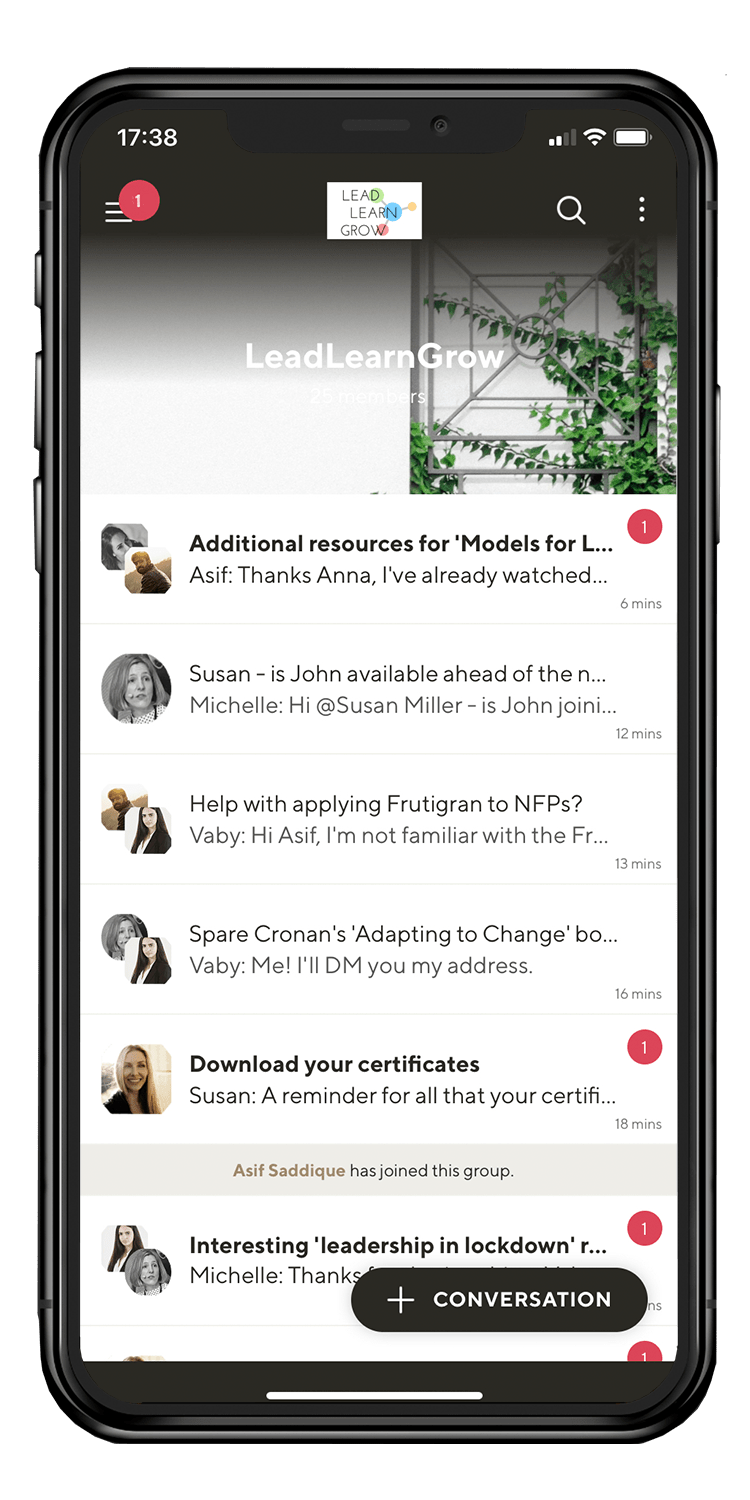 Benefits of setting up training and learning online groups communities in Guild

Here are some of the benefits of setting up training and learning groups in Guild:

To create a sense of community amongst the learners
To provide a private GDPR compliant space where learners can collaborate
To provide a professional environment where learners can discuss their challenges, progress and solutions
To help members journal and discuss their personal learning journey with the group or via direct messaging to the training leaders
To enable trainers to send pre- training reading, resources or videos to learners
To allow trainers or learners to uploading or linking out to videos, reports, guides and additional reading for learners to supplement learning during the course
To set assignments, homework or tasks
To set topics for further discussion and debate amongst the group
To host AMA or Q&A sessions with lecturers, teachers, trainers and experts to supplement learning
To create smaller discussion/chat groups or sub-groups within a learning cohort

A Guild community has the following features and benefits for learning and training providers who want to set up groups:

Simplicity - set up branded private groups in minutes
Control - create/close groups, create sub-groups, edit group details and brand groups, assign hosts and admins, view group members, moderate discussions, pin and feature threads etc.
Analytics and Measurement - see at a glance how well your group is doing. Access group and user engagement data, and group conversation (not DM) data, for analysis and compliance.
Prestige - Send/manage elegant member invitations - from within the app or by a unique invitation URL/link.
Support - our friendly support team will help you get on-boarded and started and continue to support you in app or via email
---
Join Guild 🤝

See for yourself how the Guild experience is different to WhatsApp, Slack, LinkedIn or Facebook Groups. Guild is a safe space to connect, communicate and collaborate with others.
Join us on a platform that is purpose-built for professionals and businesses.
Contact us if you want to know more or have any questions.