In brief:

Manchester Metropolitan University (MMU) is a leading modern university that aims to "make higher education accessible and beneficial to all". Its approach is founded on a belief that education should always be a collaborative process and that all its students and research should have an impact "in the real world".  
MMU works with 70 professional bodies and associations to accredit its and develop professional pathways. It is proud that 93% of graduates were in work or further study six months after graduation.
The university uses Guild to host a successful and engaged alumni community.
The opportunity

MMU was one of the first universities to offer academic qualifications for digital disciplines, and it now runs several digital degree apprenticeships. In 2020 Manchester Metropolitan was the first university to win the Digital Apprenticeship Provider of the Year award.
The University's focus on practical outcomes for graduates led Principal Lecturer in Digital Marketing, David Edmundson-Bird, to create 'The Man Met Digital Alumni' Community on Guild to connect current and former students.
The community is for MMU students and graduates from 'Digital disciplines' or who find themselves in a role where Digital is the key theme in their career. David tells us about the community, its aims and what the future holds.

Why use Guild and not other community platforms like Slack, Facebook Groups, LinkedIn or Mighty Networks?

"It's essential for the University that we respect the confidentiality of our alumni and support them in developing good practices for their professional careers.

I've worked in the digital domain since 1990, so I've seen any number of social technologies come and go. Guild's simplicity is appealing, and the focus on privacy has allowed us to build a tight-knit community whilst encouraging our graduates to curate their own professional networks from Guild's other groups.
Using Guild offers our graduates a way to model their professional profile in a way you can't do on messaging apps while avoiding a lot of the noise and distraction from activities like job searching on LinkedIn or social and family networks on Facebook."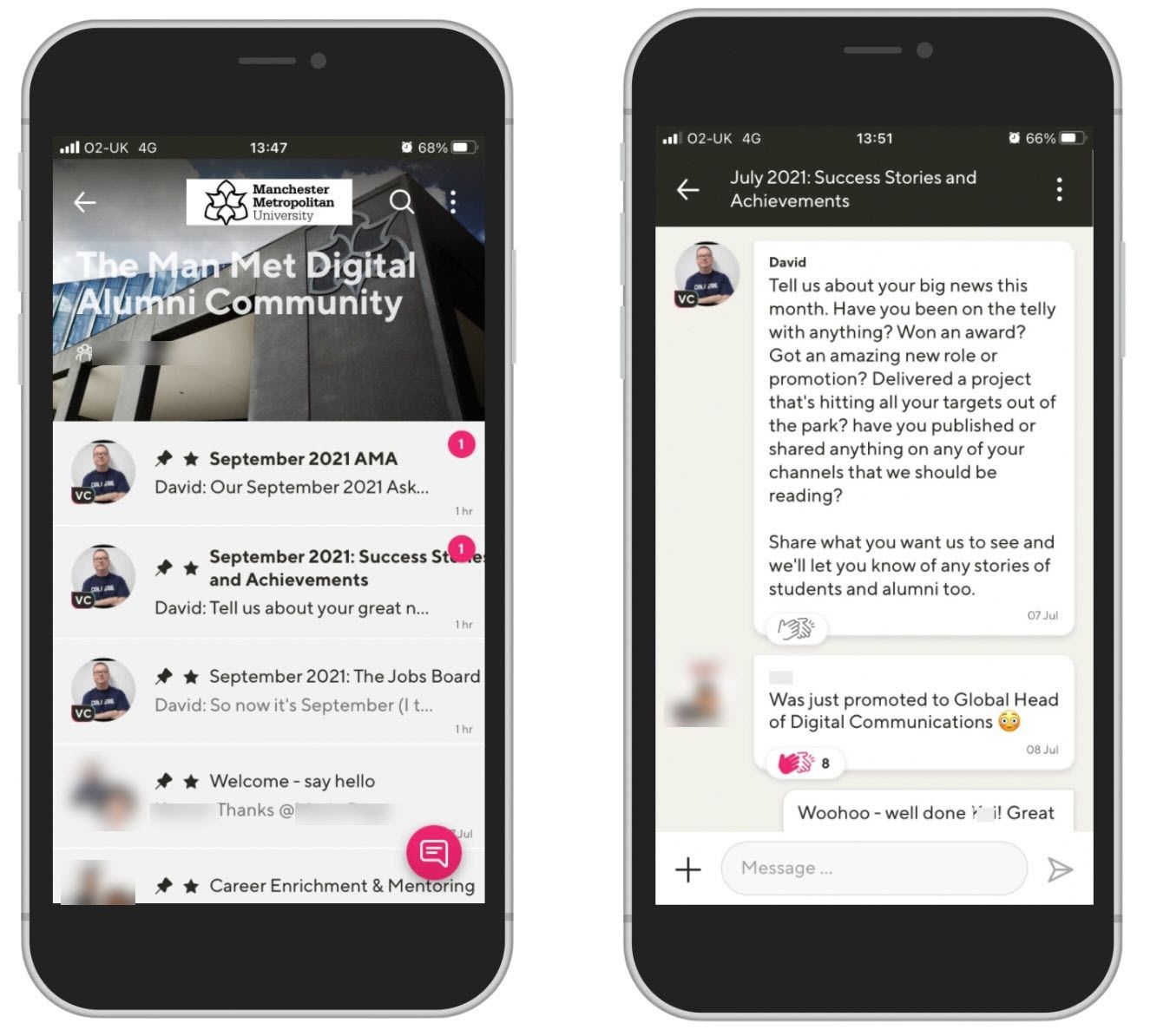 How has a community on Guild benefitted your alumni?
"We wanted to build a place where digital graduates could safely share personal and practical advice, discover best practice and enrich their career prospects, both at the start of their careers and as they move up the career ladder."
"Bringing together those new to the industry and those who've already gained experience is a powerful way to add practical value to our alumni.
I believe digital is a cultural mindset, as much as a professional skillset, and even now, we often hear 'digital natives' in traditional businesses talk about feeling isolated. Having a place to share experiences and challenges with others in the same situation can really help.
We've been able to support our newest graduates by providing connections to those who have more experience and to our professional post-grads, helping them to find their first permanent roles or exploring career paths. At the same time, the opportunity to be a mentor allows graduates to "give back" and can be hugely satisfying. It's also a critical professional skill to develop in itself.

In a way, offering our graduates a practical and personal alumni community allows us to keep providing them with an education long after they've got their degree certificate. And of course, crucially, it enables them to use that network to keep adding to their knowledge, find their next role, and keep on top of what's happening elsewhere in the industry."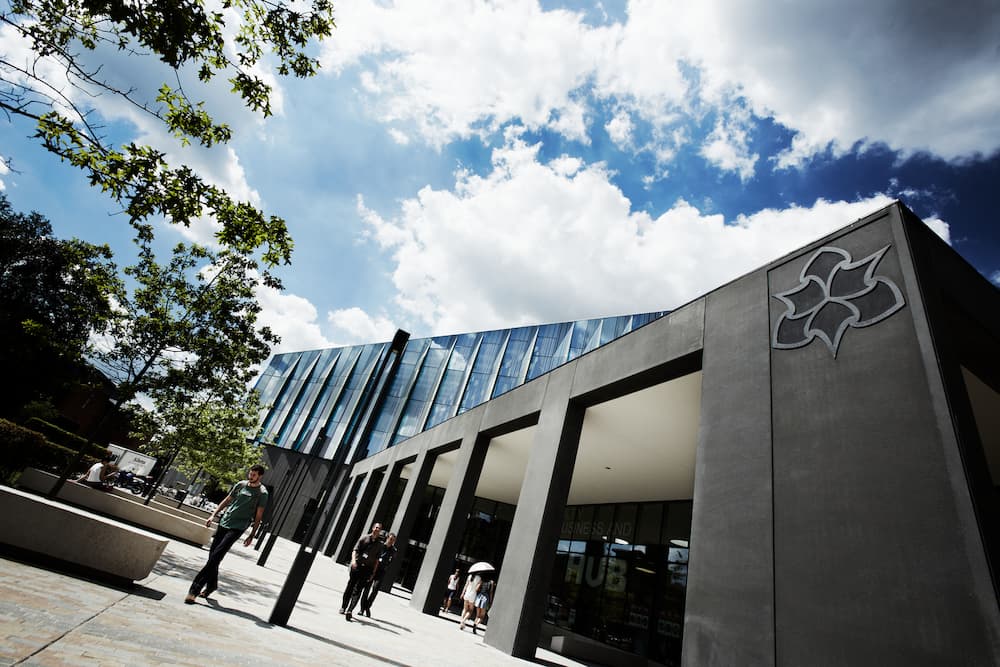 What tips would you give to other universities wanting to start an alumni community on Guild?

"I would definitely encourage you to build an alumni community on Guild, especially for sectors where graduates face similar challenges as they start and progress their careers.
The connections you make at university are easy to lose track of on social media, so having a community that focuses on this can make a real difference. It also builds a long-term sense of connection with the university.

In practical terms it's important to keep the group focused so that everyone has something in common - 'Man Met Digital Alumni Community' is limited to graduates of digital disciplines and those working in the sector. It's still hugely diverse, but there is a shared culture where people understand each other's challenges and goals.

Focusing on a specific discipline creates more accessible connections with past students who they might not meet otherwise.  I would encourage other departments to start up similar communities based on professional and educational goals.
In terms of management it's good to give your community a structure but let it grow organically at the same time. We have several pinned themes but encourage members to start their own conversations beyond that.

And consider how your alumni community could be valuable to your sector. We work with many trade bodies, local employers, and government departments to promote the North West as a destination for digital talent and push forward the digital education agenda. Our alumni are ideally placed to feed into those conversations with fresh perspectives.

Having moderators who are volunteers means they genuinely understand the members and their challenges - this is really helpful in building understanding and respect for their decisions.
Finally as universities, we know an alumni community has the chance to keep growing every year, developing alongside our students and graduates. We're looking forward to welcoming the next cohort and seeing recent graduates start to become mentors themselves. An active alumni community is a way to keep helping our students far beyond the three or four years they spend in the lecture theatre."
---
More about online communities for students, staff and graduates

Investigate how you can create branded, GDPR-compliant alumni groups, communities and networks on Guild: Ways to use Guild: Alumni groups
See how you can add value for learners by setting up virtual learning communities.
See how the NEU supports education staff delivering remote education to students during lockdown using a Guild community as a resource hub
Learn how child literacy charity Bookmark co-ordinates its 350+ volunteers with a community on Guild
Discover why The Access Project moved its internal comms from Slack to Guild
Photos courtesy of Manchester Metropolitan University
---
Join Guild 🤝

See for yourself how the Guild experience is different to WhatsApp, Slack, LinkedIn or Facebook Groups. Guild is a safe space to connect, communicate and collaborate with others.
Join us on a platform that is purpose-built for professionals and businesses.
Contact us if you want to know more or have any questions.