My first business, Econsultancy, is a B2B media model. My current business, Guild, is SaaS (Software-as-a-Service) tech model.
It seems to me clear that B2B media has a lot to learn from the world of SaaS. Indeed, the future of B2B media looks a lot like SaaS. Hence the concept of 'Media-as-a-Service' which shows how B2B media might evolve to embrace SaaS thinking.
Below is graphic showing the changes I see happening across a number of dimensions.
You can download a PDF of this graphic too >>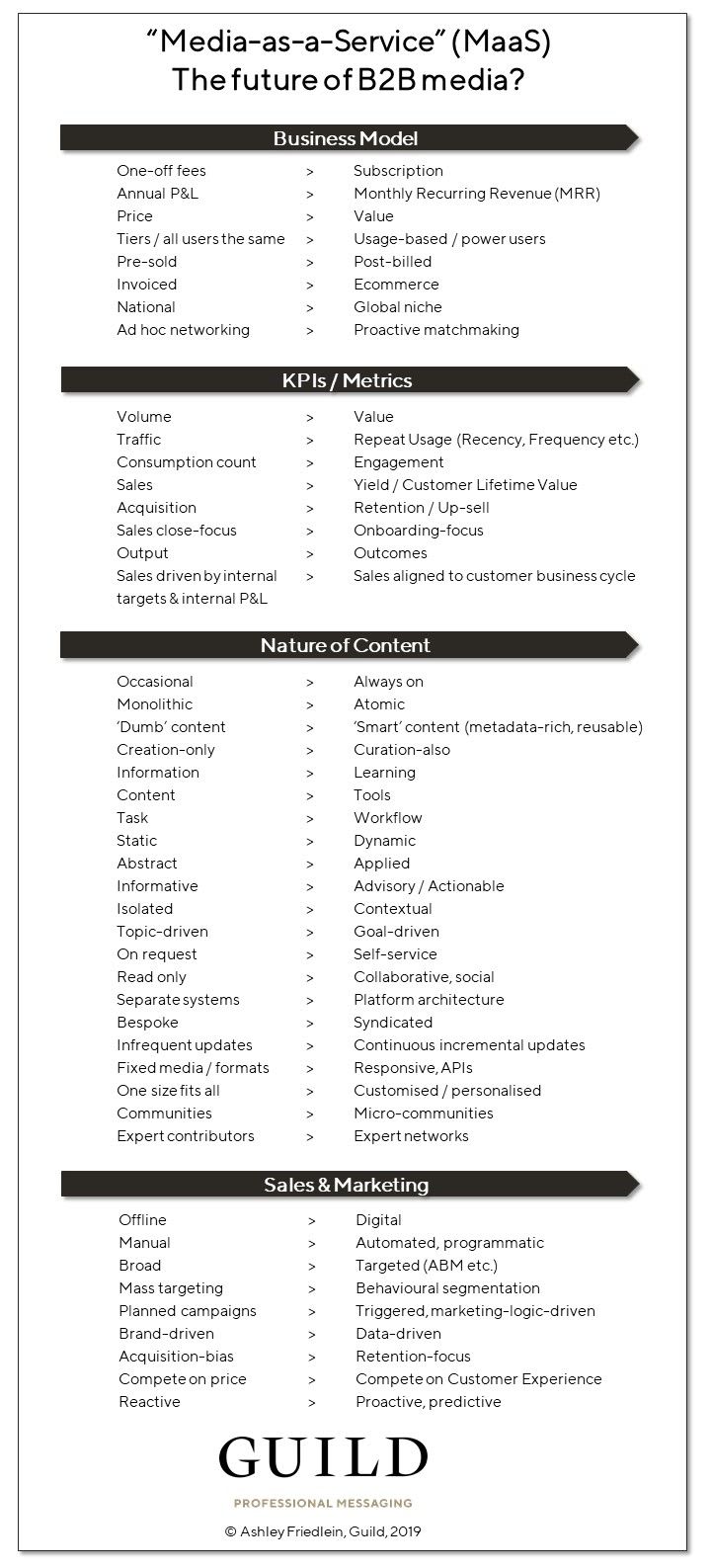 Anything you feel needs changing, removing or adding?
Other articles in this series on B2B media:
1. A maturity model for the journey to memberships for B2B publishers (Part 1)
2. The return of community in B2B publishing / media (Part 2)
Try Guild for free today
See how easy it is to set up and scale private, GDPR-compliant professional messaging groups, networks and communities.
Our pricing and plans page gives details of  cost and what you get including custom-branding, analytics, admin, support, access to conversation and user data etc. We'll also give you a free onboarding call to walk you through the product and answer your questions.
Simply click on 'Start Free' on the Business version to start your 1 month trial and we'll be in touch.
Contact us if you want to know more or have any questions.