Messaging is exploding! Its growth is faster than social media.
But are membership organisations and associations harnessing its full potential?
Guild founder and CEO Ashley Friedlein describes how membership organisations can increase meaningful engagement with their members, drive member value and positively impact ROI using this exciting, high growth, intimate medium.

In this video from a recent webinar, he shares member value-generating messaging case studies from CIPD, PRCA and IPIA.
Membership organisations are using messaging more and more

A survey in May amongst UK membership organisations, in association with Memberwise, found that the growth in messaging apps use isn't solely restricted to consumers.
73% of respondents from membership organisations had increased their personal and professional use of messaging apps.
Membership organisations and professional associations are also using messaging as a communications channel, and can see opportunities for the future.  
67% of those surveyed saying that said that they could see messaging working hardest for member groups and communities.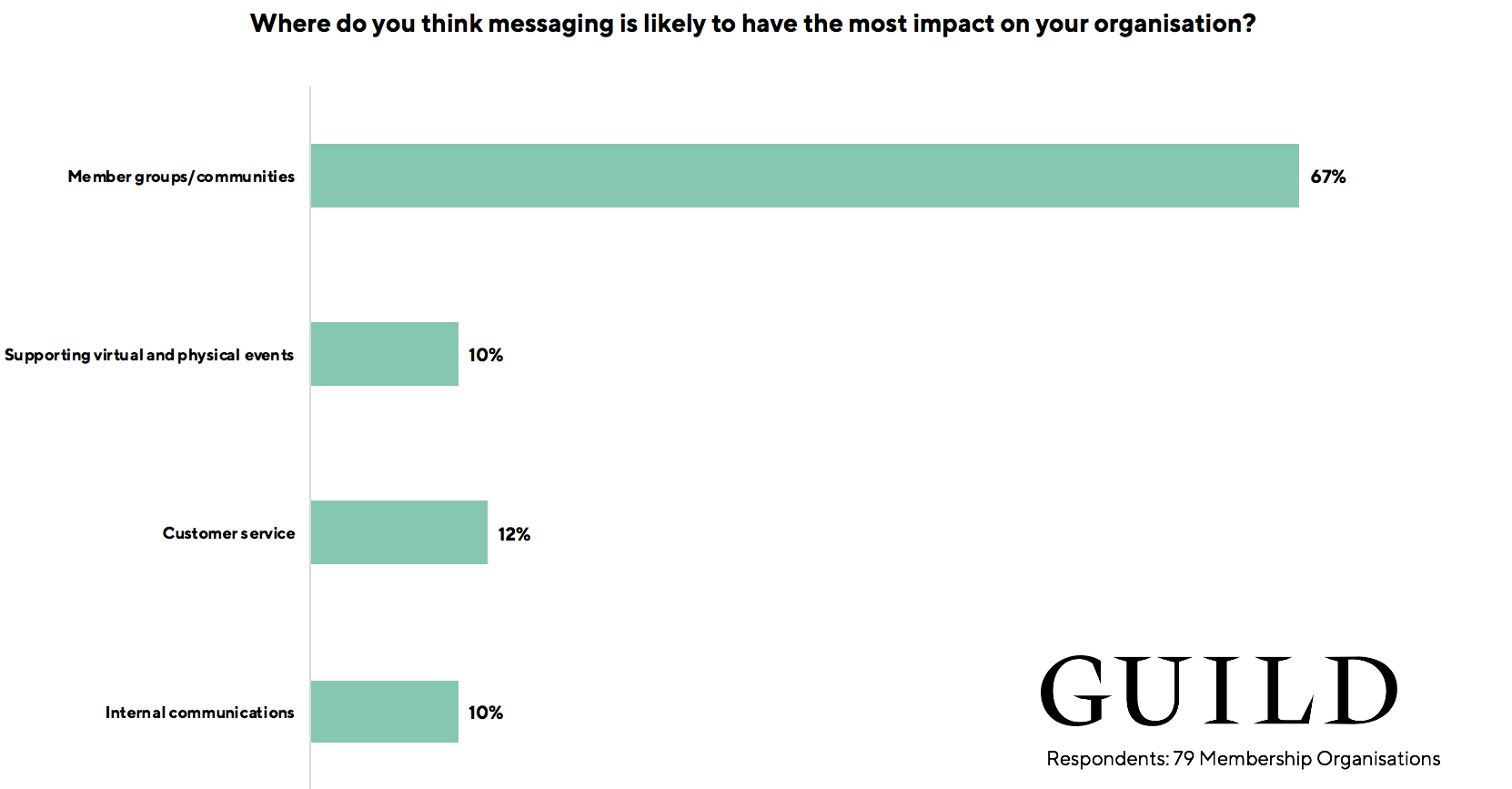 Are you a membership organisation or association looking for a better way to engage with your members?
Draw inspiration from our case studies from membership organisations including the CIPD, PPA and CIWM. They are amongst a growing number using messaging and Guild to build groups and communities to connect and engage with their members.
See for yourself how the Guild experience is different to WhatsApp, Slack, LinkedIn or Facebook Groups.  
Go to our pricing page and join free as a member, create your Guild profile, join available groups and build your network.  
Ready to run your own professional, private, branded groups, communities or networks? Excellent! Check out our Business (free) and Business Plus (custom pricing) options.  
Guild is proudly British, fiercely independent, ad-free and GDPR compliant. Come and join us on a different and decent kind of messaging platform.
Contact us if you want to know more or have any questions.