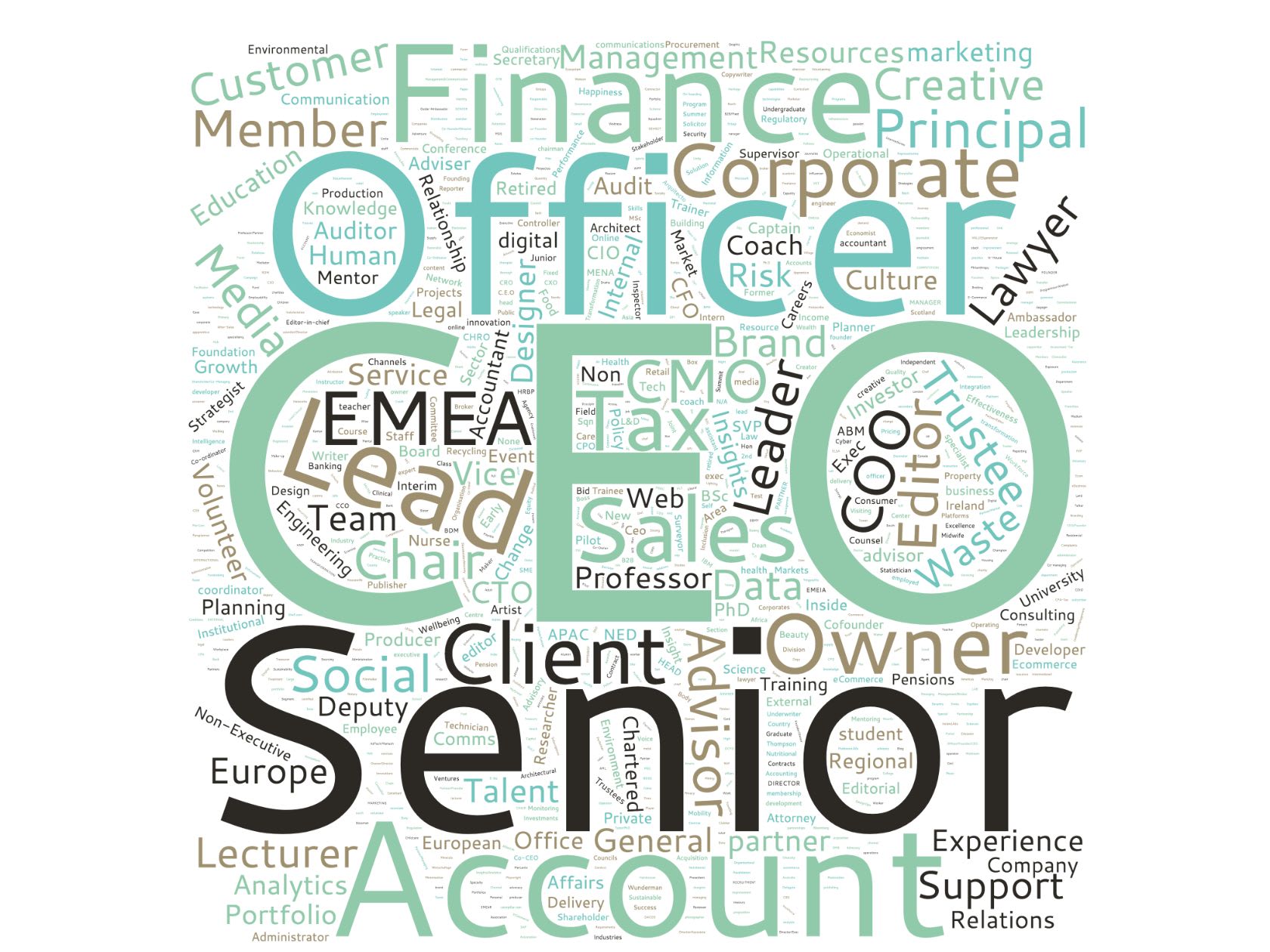 ---
Our latest user study suggests that Guild is an attractive place for CEOs, founders and senior management to connect and network.
A sample of nearly 3,000 Guild users found that the most commonly used job functions are senior management followed by CEO and other C-Suite executives, such as chief financial officer (CFO), chief operating officer (COO), chief information officer (CIO) and chief marketing officer (CMO).
The current Guild member profile is a very senior professional one.
24% of Guild users are CEOs or C-Suite executives and 6% are founders or owners of the business.
The largest single audience segment by seniority are 'senior management' at 33% of total Guild users.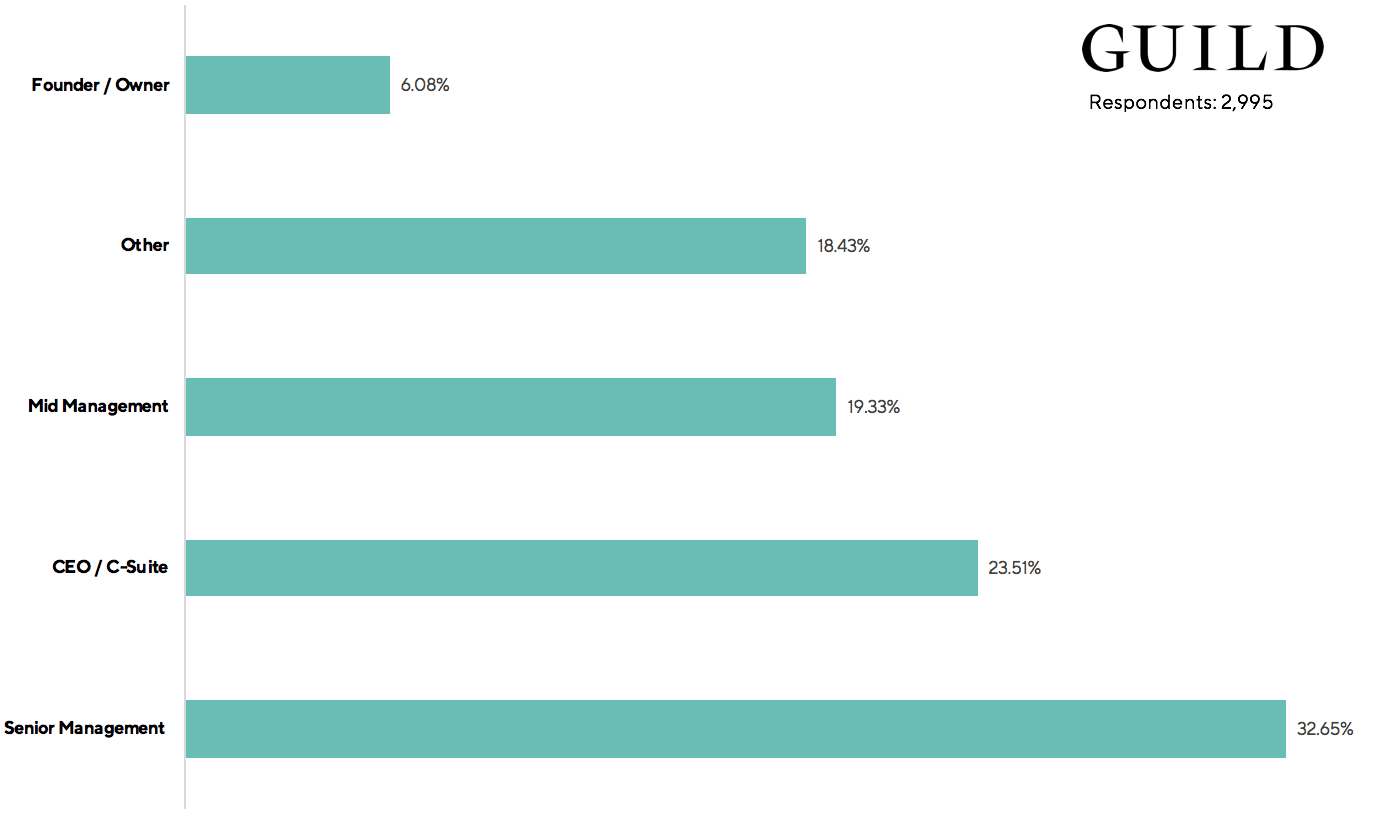 Guild founder and CEO Ashley Friedlein reflects upon these findings:
"Many C-suite Guild users have told us that they value a space to privately network with smaller numbers of peers that they trust and value."
The ad free, newsfeed-free nature of the Guild professional messaging platform and the privacy-first invitation only experience, means that these senior executives can connect, communicate and network without unwanted sales approaches or marketing clutter.
We fully expect the Guild user base to change over time and reflect the breadth of job functions and seniority, but for now it looks like the C-suite have found a network of trust, value and privacy.
Use Guild for your personal boardroom or little black book
Guild has been designed as a way for you to stay close to your most valued professional contacts. Guild is a safe space for professionals to connect, communicate and collaborate to progress their careers and build valuable networks.
The personal version of Guild is free so download the app and start (re)creating a professional network of real meaning, purpose and value for you and your connections.
Photo by Evangeline Shaw on Unsplash