The Beacon Collaborative is a charitable trust whose mission is to encourage and support wealthy donors and social investors in the UK to give more and to give better.
Founders Matthew Bowcock CBE and Cath Dovey share the same philosophy. They believe when philanthropists learn from each other, they gain confidence to "give better" as well as give more.
The annual Beacon Philanthropy and Impact Forum is an invite-only event at that brings together prominent philanthropists, social investors, thought leaders and sector pioneers. It's a day dedicated to conversation and connection. In previous years, attendees have said they "don't want the conversation to end".
Executive Director Sarah Hughes built Beacons Connect on Guild, to answer this need and create an informal support network for high-net-worth philanthropists and social investors to collaborate and converse in private.
Guild's ease of use, privacy features and mobile-first design were an important factor. Beacon's busy, high-profile members needed an easy-to-use platform to hold confidential conversations.
Sarah told us why they chose Guild to connect their philanthropy community and to grow global giving.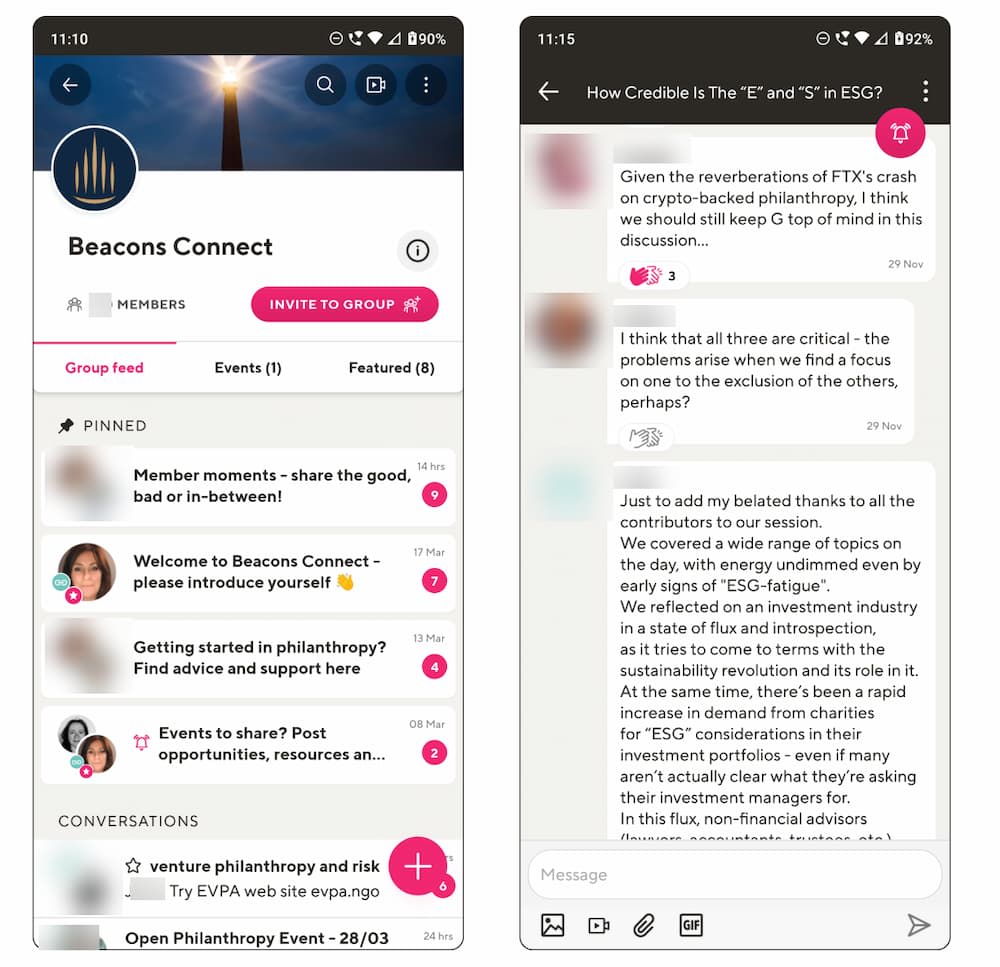 Why was creating an online peer community important to The Beacon Collaborative?
"Sharing experiences and innovative ideas with peers is so important for philanthropists. It can help them to better understand the impact they can have, and how they can put their "time, treasure and talent" to the best use.
Our projects and events programme make this possible all year round, but there's nothing like a one-to-one conversation.
Our flagship Philanthropy and Impact Forum comes the closest to this. Our keynote speakers and roundtable discussions leave everyone feeling inspired and ready to act.
The more inspiring the event, the more likely you're going to wake up the next day thinking "I wish I'd asked about xyz as well". Or you have time to digest everything you've heard and suddenly a new idea bubbles up. I think that's why our delegates have had this "we don't want the conversations to end" approach.
Building a community means those vital conversations can not only continue, but thrive.
New voices and different perspectives maintain the momentum and chemistry of live events.
A safe space where everyone has similar goals helps in so many ways. You gain the confidence to challenge what you think needs to change. You can support and champion what you believe is right. And when you don't understand you can ask the right questions."
Why did you choose Guild as your community platform?
"Many of our members are high net worth individuals.
They're often cautious about the risks as well as the learning curve with new technology. They don't want to give out their mobile phone number on a WhatsApp group, or deal with the noise you get on Slack and LinkedIn. And they definitely don't want to be discussing sensitive topics on Facebook.
The fact that Guild is a fantastic, purpose-driven company and is ad-free is important too. Our members don't want to be productised, but it also makes for a more peaceful, focused environment for important conversations.
Guild let us sidestep all those potential issues. It's extremely quick to join and your profile defaults to private.
At the same time if you're someone who does want to connect with others, you can add detail to your profile and explore other communities. Our members have the choice over whether they just want to solely be part of our community, or explore other discoverable networks and groups on Guild.
As it was the first time we'd built a community and we had a hard deadline with our event, we opted for the support of Guild's Community Management Service. Having access to expert advice saved us time and gave us confidence that we were on the right track all the time.
We went from an idea to a fully-fledged community in just a few weeks.
Guild helped us refine our comms around the new community and made sure new members felt confident from day one. We've chosen to keep that support so that we can keep growing and launch more communities to serve other niches in our sector."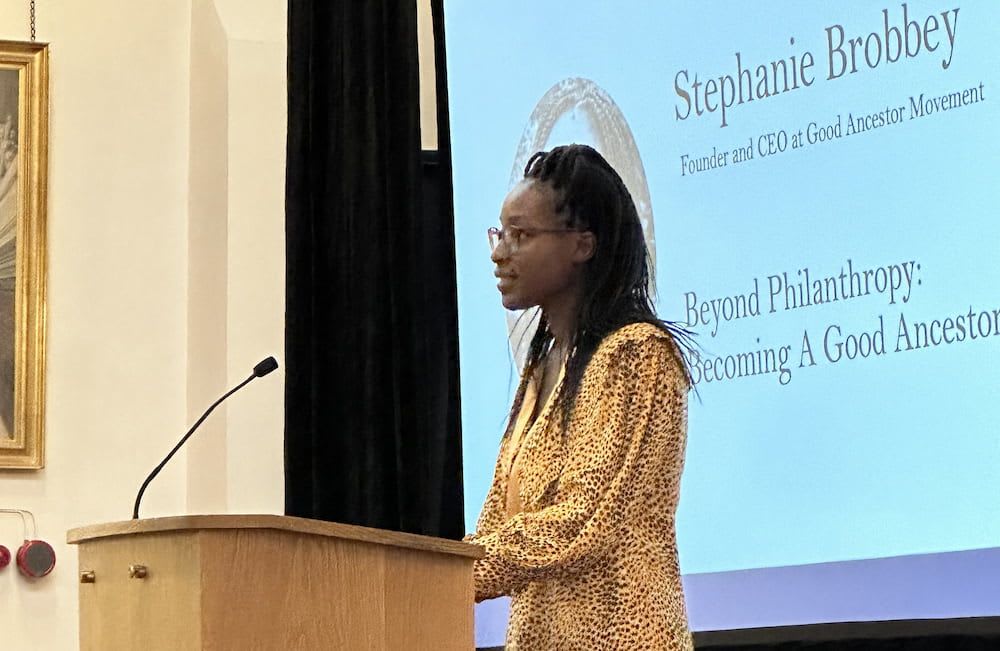 How has your Guild community helped with your work?
"Each of the roundtable debates we had at the Philanthropy and Impact Forum has its own thread in the community. We encourage people to come back and build on those threads whenever they want. As new members join us, they get to learn from the collective intelligence and conversation of their peers.
We've also been able to connect people one-to-one.  Some of the most important conversations in the community are invisible, but their impact is clear to see from the feedback we've had.
Because any member can start a conversation we're also learning by listening. We can see what topics are important to our community, and perhaps just as importantly, what's not inspiring them right now.
What we talk about is decided by what matters to our members
We can also access engagement and conversation analytics and reports from Guild. These give us new data and insights that we simply wouldn't be able to get from a social media platform.
Finally, it's meant that we don't just close our event and wait for next year.  
We reported on the Forum's outcomes and we invite new philanthropists to join the community.
When we come together next year, we'll have even more connections to build on and be able to have even more impact."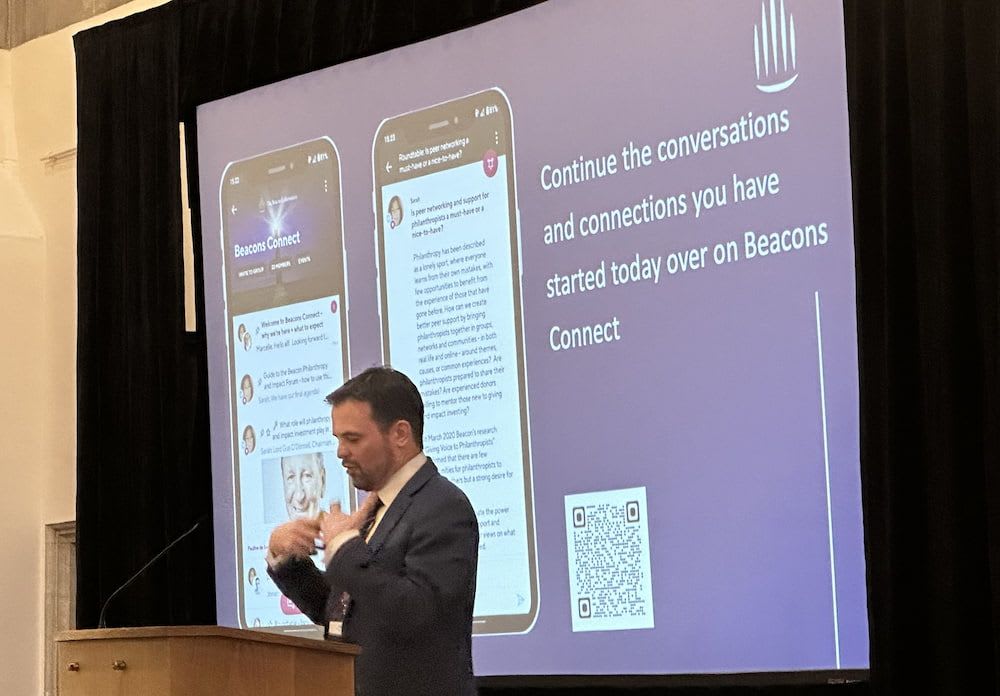 What are the next steps for the Beacons Connect community?
"As well as recruiting new members to the community, we're planning to launch a Fireside Chat using the Video Room feature on Guild, where a philanthropist will share their story about their giving.
The Video Room is private and exclusive to our community, so we can plan quite an informal, intimate event but ensure confidentially for our members.
We're also going to try out Lunchtime Learn sessions with experts from The Beacon Collaborative. Our members can ask anything about philanthropy and social impact investing or share their own experiences.
We're also exploring potentially creating separate communities by topic or audience. Being able to manage everything in a single account makes it so much easier to experiment."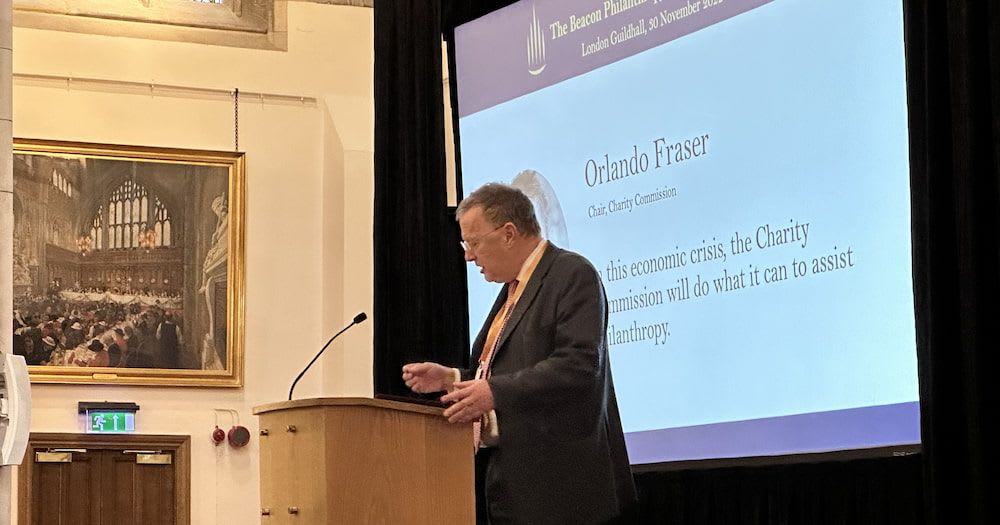 Want to join the Beacons Connect community?
Beacons Connect is a curated, private network for connection and conversation between philanthropists and social investors,  and their professional support network.
Membership is restricted to the philanthropists, organisations, partners and advisers that Beacon Collaborative work with, but they are open to new members who want to grow giving.
Request to join Beacons Connect here.
---
Other membership organisations building communities on Guild
The Marketing Society builds membership community on Guild
Trade Association Forum boosts membership offering with community on Guild
PRCA powers the communications sector with Guild groups
Renewd moves from Slack to Guild for its B2B membership community
Independent Print Industries Association hosts buyer/supplier community and internal communications groups on Guild
CIPD sets up HR Leader support group on Guild
Low Carbon Homes builds retrofit professional community on Guild
---
Looking for a better way to build and engage your community?

See for yourself how the Guild experience is different to WhatsApp, Slack, LinkedIn or Facebook Groups.
Guild is a safe space to connect, communicate and collaborate with others.
Join us on a platform that is purpose-built for creating groups, communities and networks on mobile.
Contact us if you want to know more or have any questions.