Sherpa is an award-winning specialist channel agency with a deep working knowledge of all things channel. Working exclusively with leading, worldwide tech companies, Sherpa specialise in the execution and management of channel strategies in market, from channel planning and strategy to platforms, activation and measurement.
They support across partner ecosystems, including alliances, Independent Software Vendors (ISVs), channel partners, resellers and global system integrators.
Sherpa has set up a tech vendor, channel partner and alliance community where connections can be made, questions asked of peers and general best practice is shared.
Guild's private, easy-to-use community platform proved to be ideal, allowing them to set up the Channel Leaders community of practice quickly and easily.
Results in brief
Built 1-2-1 relationships with industry professionals and prospects
Global reach across the industry
Early insight in to trends and challenges in the sector
Sharing and co-creating content with community members
We spoke to Tom Perry, CEO at Sherpa, who is a strong advocate of the Channel Leaders community.
Why was creating a thought leadership community important to you?

"Channel leaders face a unique set of challenges which are common across the tech industry. It was important to us to create a forum to grow a community of senior channel professionals where connections could be made, questions asked of like-minded peers and general best practice shared.
We felt strongly that this environment should be a non-sales, non-marketing group and foster friendly and helpful discussion.
"At Sherpa we say that the organisations and people who operate within the channel are its heartbeat, so creating a community is a great way to make it even stronger."
Why use Guild and not other community platforms like Slack, Facebook Groups, WhatsApp or Mighty Networks?
"Guild's platform was straightforward to set up a community but even more importantly, it's easy for our members to use.
For those working in technology, social media can be pretty noisy so it was important for us to create a community space that was distraction-free and easy to drop in and out of.
The Channel Leaders community on Guild is a unique space for tech channel professionals to connect, share their challenges and successes and best practice."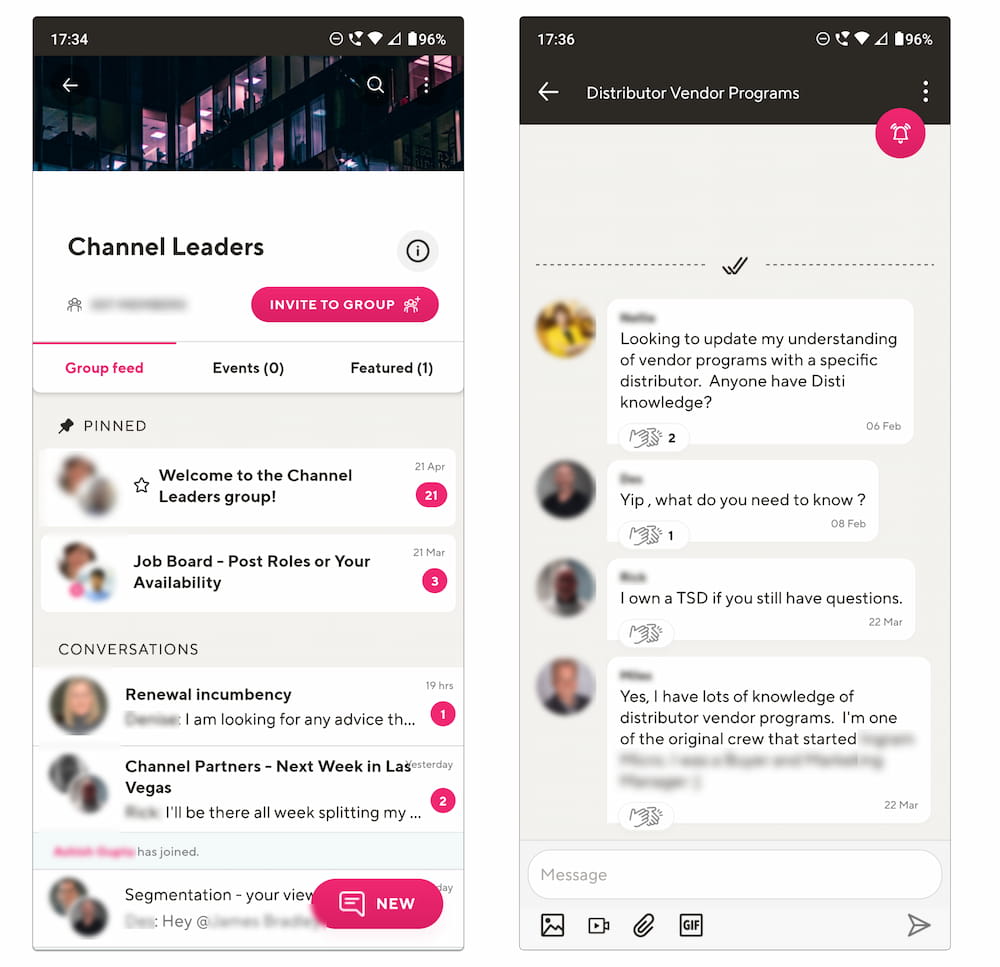 How has the Channel Leaders community on Guild benefited Sherpa?
"It's been especially useful for understanding what topics are important to the channel right now.
We've discussed things like the value of a dedicated partner marketing function, how trends like PX (Partner Experience) v CX (Customer Experience) impact vendors, and tools and processes for partner relationship management.

And because Guild is so easy to use, the quality of the discussions are so high and the community members are global."
Who should join the Channel Leaders community, and why?
"In our community purpose statement, we say: It's an opportunity to take a breath and collaborate, share ideas, ask questions and gain feedback from people who walk in your shoes and understand your unique challenges.
Why join? Well communities by their very nature encourage conversation, debate and collaboration around challenges and opportunities, whereas social platforms like LinkedIn encourage broadcasting your successes and always-on positivity. I'd say that the discussions we're having behind closed doors tend to be a little more open and honest.
We aim to provide food for thought for the community members -  new perspectives, insights and trends both for day-to-day operations and longer-term strategic channel development plans.
In the future we're planning to offer more curated content from channel influencers and thought leaders plus inviting community members to exclusive events and master classes."
Find out more about the Channel Leaders community and join here

---
More professional community case studies on Guild:
Nest Performance connects ecommerce leaders with a community of practice on Guild
Digital consulting firm Addictive connects the smartest people in advertising and digital with Guild
MSI Global hosts legal and accounting professional communities on Guild
Agency Hackers build agency leaders peer-support communities in Guild
B2B Marketing hosts peer support community of CMOs on Guild
Podge use a Guild community to connect attendees at a major event
---
Join Guild 🤝

See for yourself how the Guild experience is different to WhatsApp, Slack, LinkedIn or Facebook Groups.
Guild is a safe space to connect, communicate and collaborate with others.
Join us on a platform that is purpose-built for creating groups, communities and networks on mobile.