It's no great business secret. Building a strong professional network will help you progress your career.
If you're a student, graduate or at the start of your career, online networking can help build your knowledge and contacts. In-person networking is just as important.
Here are our top tips for students, graduates and 'first jobbers' to help you get a head start in professional networking.
Do also read our Top 10 Online Networking Tips to both power your career and to help you enjoy the gentle art of networking.


The importance of professional personal brand

First impressions don't begin in an interview. A promising CV can see a hiring manager scouring your online presence to see if you're a suitable candidate.
The first step to successful networking for students and graduates is to build a professional profile online. And it's important to create a consistent professional presence across all of the platforms you use.
Information should be consistent and use similar language and imagery. Aim for professional and appropriate photos - leaning out of a Ferrari window or sipping cocktails on a beach just doesn't send out the right signals. Using meaningless jargon and business buzzwords in your bios should also be avoided.
Linking between online professional platforms such as LinkedIn, Guild and Twitter helps create a more discoverable profile. Don't forget that even if you use social media platforms for social purposes, it could still be indexed by Google and potentially viewed by someone in a professional capacity.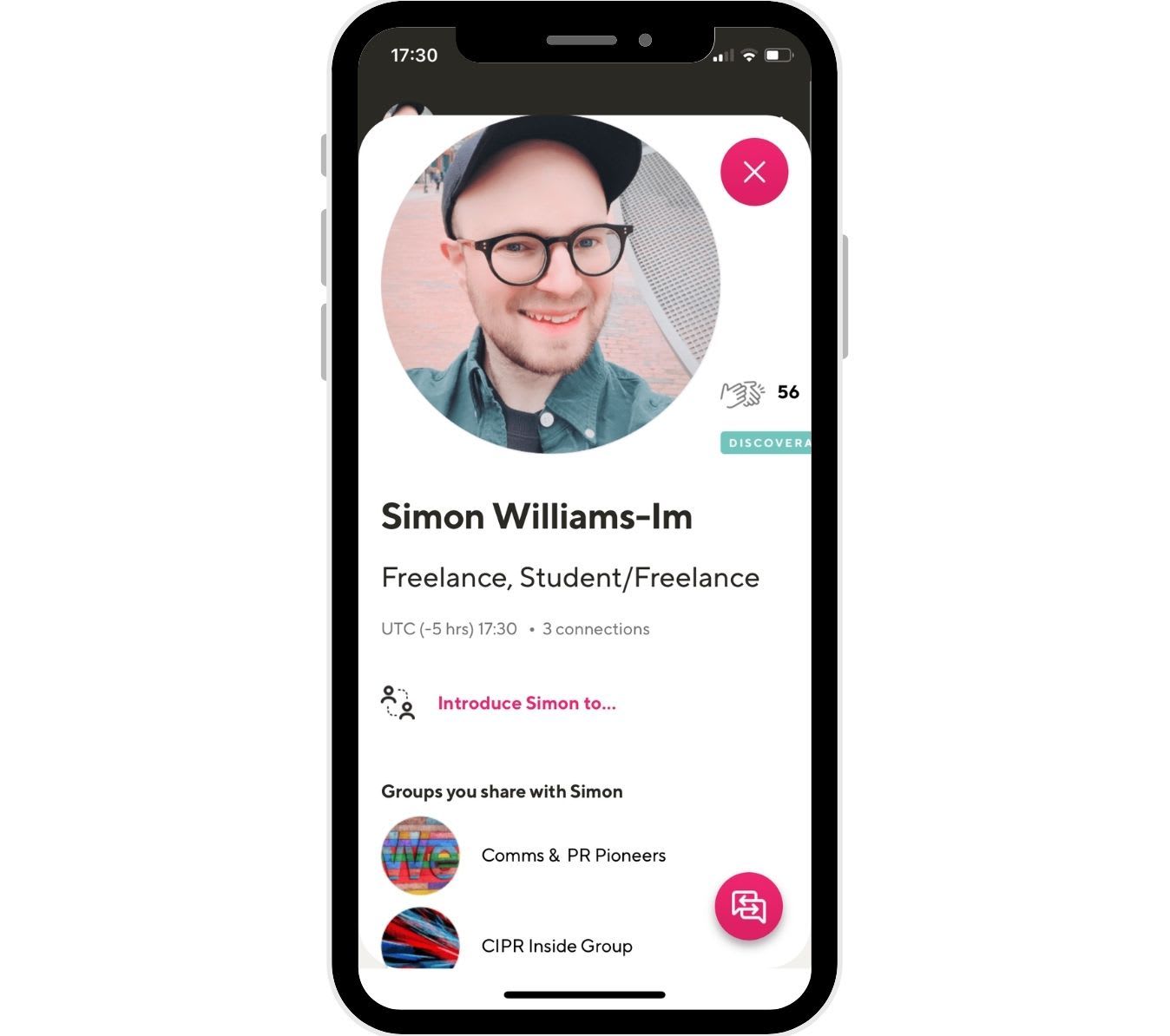 Remember that in-person meetings at conferences, trade shows and events are great ways to grow your network. For this, traditional business cards still work. They can help make you more memorable and push people to your online profiles.
Principal Lecturer in Digital Marketing & Enterprise, Manchester Metropolitan University, David Edmundson-Bird advises his students:
"Get some simple and cheap business cards done at moo.com – just with your name, a sensible email address ([email protected] doesn't cut it) and your mobile number (maybe a link to a portfolio if appropriate).
"Put a photo of you on the other side. They look classy. Someone you meet might ask to keep in touch and this is an easy way to do it."


Choose the right online networks

Many people are unaware of the wide range of online networking options.

As well as the obvious LinkedIn, there are video meet-ups, forums and professional networking and community platforms like Guild that can be equally if not more effective for some people.
Adam Clarke, MCIM, Management Lecturer and Culture Punks Founder, told us:
"LinkedIn is often a good place to start, however, its community functionality is limited at best and dead at worst. Places like Guild have helped me answer questions I have had without feeling stupid or awkward because I know the community is built on different values. Values that go beyond hunting for likes or recognition (which of course has its place)."
The right choice of platforms will depend on your personal networking objectives. Whether that's job hunting, increasing your visibility, forging relationships with the relevant people, or searching for somewhere to learn, swap ideas and experiences.
Put the time and effort into getting value from one or two different platforms.
For Miriam Irungu, advisor at Queen Mary University London's QIncubator programme for student entrepreneurs, that means a focus on LinkedIn and Guild for building broad professional networks:

"We're encouraging graduates of the programme to connect to the broader professional network on Guild.
Joining other professional communities of practice such as Digital / Marketing Pioneers, or Delivering Sustainability in Your Business helps them to understand specific disciplines and topics much more deeply, as well as make useful business connections."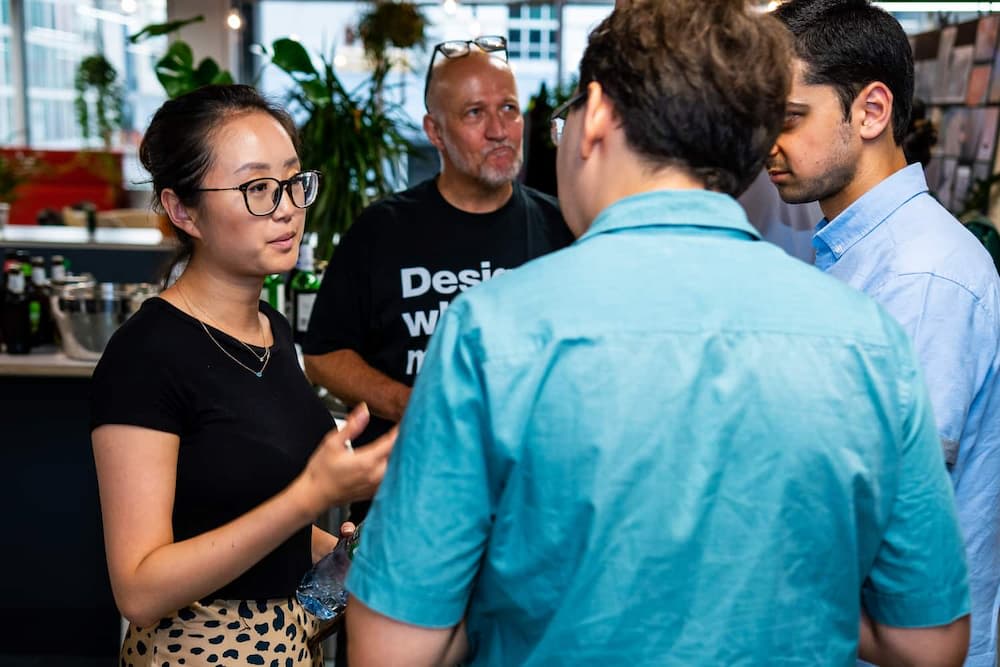 Find the right people
When selecting your online networking platforms, it's good to have a vision of the different people you want in your network, and to consider how you will build it over time. Networking is so much more than getting in front of potential recruiters and employers.
Focus less on following "big names" and more on creating a valuable and educational connections. For students and graduates, connecting with people in your own sector can be especially helpful.  And connecting with people in a similar position means you can share support, information and opportunities.
Adam Clarke says: "I tell my students to make professional connections sooner rather than later, especially with those you share a classroom with. These people are like-minded individuals that have the power to be leaders in their field in the future.
"Fostering that relationship now is much easier than it ever has been. Don't be that person that suddenly realises that a former student is now a tech billionaire and reach out to say 'remember me'!"
Beyond that, connect with people whose work you admire and learn from them. Your lecturers are a natural place to start. They're in your sector and they certainly want you to succeed. David Edmundson-Bird advises:
"Find out what networking events your lecturers go to. Do they go to a regular monthly meet-up, or anything organised by the local trade association or professional body? Are they giving any talks at any meet-ups coming soon?
"Ask if you can join them at the event – they'll be really pleased. When you get there, see if your lecturer knows anyone else there – and ask to be introduced."

Guild CMO Michelle Goodall agrees that it's never too early to start building your professional connections and advises to set aside time each day to do some online networking:

"I'm a guest lecturer at Queen Mary University London and I encourage students to not just connect with me, other guest lecturers, but also with each other and the wider professional network on Guild.

Spending a few minutes a day in relevant groups and communities, developing and nurturing your professional network, will be one of the best career-powering decisions you make."



Listen before engaging
The mistake many people make with networking is that they focus too much on taking rather than giving. Place less emphasis on talking at people, and more focus on talking with them. Sales pitches can be saved for profiles.
Take time to stop and think about how to add value to what someone else has said, or how to help someone else out with a challenge.
It's far more beneficial to have a close network of valuable contacts to engage with regularly than thousands of meaningless connections. Bear this in mind when connecting with people you haven't met, then think about drafting a personal introduction and explaining your reasons for reaching out.
Many senior professionals are likely to ignore an invitation from someone they don't know without some form of context.
David Edmundson-Bird says this attitude of listening and helping attitude can really make you stand out from the crowd: "Get a card from anyone you talk at length to and follow up anything you have agreed to do ("Let's get a coffee", "Send me your CV", "Come and visit our office").
"Write down what you said you do on the back of their business card – don't try and remember, especially if it's a very 'social' event. I always follow up with a firm contact a day or 2 later ("Great to see you last night. I promised I'd send you a link to that article").
And remember – hardly any students do this, so you being there might well make you the unique proposition."
And don't worry that you won't have anything of value to offer to highly experienced professionals. You definitely will.
Michelle Goodall explains:

"It's so refreshing when I get a thoughtful connection request from a student or someone at the start of their career. Whilst flattery will get you everywhere, noticing that I may have asked for help and offering your knowledge help will fill your credits up to maximum! Even if it's just a question that requires good local knowledge like 'where can I get the best coffee in Leeds or Boston?'
An offer from somebody to help out of the blue is wonderful. For example, I moaned about the UX of an app the other week on Guild and Twitter and got recommendations from people, including a very well informed student.
And if you help me I'll help you many times over. Reciprocity is a powerful thing in business. My personal approach to networking has always be to give way more than receive. Helping others is the right thing to do, it makes me feels good and it has served me very well in my career."


Read the room
With fewer opportunities to meet in person, technology can be a great way to level the jobs market and help graduates kick start a career. However, it does present a new set of challenges.
The non-verbal cues we take for granted are absent in digital spaces and it can be more difficult to judge tone.
It's important to consider how your own messages are likely to come across, and to use empathy and caution when reading what others have written.
Adam Clarke describes how listening, learning and in the right online community can be a great foundation skill for students and graduates: "Being in communities that are targeted to your career objectives also allows you to test ideas and become more confident in more public online settings like LinkedIn.
The supportive atmosphere in professional communities can help you become more confident in internal workplace collaboration tools like Slack and Teams. Often students and graduates have the best ideas and concepts but not the tools or confidence to share them. Good natured communities are key to better work cultures."
Humour in particular can get lost in translation online.
Sharing controversial or highly opinionated views is usually best avoided in online professional networking. Listening before you engage means when you do join in with professional networks, you'll make a great impression.
Photo by Product School on Unsplash
---
More online networking tips

How to use Guild for professional networking and personal brand building
How to grow your professional network on Guild
Getting started with Guild: Building the perfect Guild profile
How online networking can support mental health
The most common professional networking mistakes to avoid
Using networking apps to connect with people who can help guide your career



Educational communities on Guild

Manchester Metropolitan University builds its digital alumni community on Guild
Queen Mary University connects its student entrepreneurs on Guild
Design Community Hub supports young designers with a Guild community
Socially Mobile gives young professionals access to strategic skills
Join a peer community to share tips and support
The Early Career Club on Guild is a free community for 18–25 year olds, offering experience-led, trusted advice about jobs, personal finance and professional development. Join today to start picking up tips and sharing your experience with people in the same boat and those who've been in your position and are ready to help.

---
Join Guild 🤝

See for yourself how the Guild experience is different to WhatsApp, Slack, LinkedIn or Facebook Groups.
Guild is a safe space to connect, communicate and collaborate with others.
Join us on a platform that is purpose-built for creating groups, communities and networks on mobile.
Contact us if you want to know more or have any questions.