Here's our helpful series of free, short Community Strategy and Community Management training modules. Designed to help those new to online communities and for experienced Community Strategy and Management professionals.
In this lesson we'll continue to cover online community basics and look at the different types of online community.

What are the different types of online community (with examples)?

Communities work because people like to be connected to others. A community is a social unit or group of people who share something in common, whether that is an identity, values, location, religion, a shared goal, roles or interests.
Communities share a sense of place. Whether that's a geographical area or a virtual or digital platform.
So, online communities are groups of people who share something in common AND share a digital platform to gather and communicate.
Those digital community platforms include Guild.

Online or digital communities can be broadly classified into the following 5 categories or pillars.

At Guild, we call this 'The 5 Ps of Community'

Communities of Practice
Communities of Play
Communities of Product
Communities of Place
Communities of Purpose
Communities of Practice
These communities focus on a discipline, skill or craft and are usually professional communities.  In many cases other practitioners in a specific industry, sector or role can connect and help to grow and learn together. Some of these communities can be broad and others very niche.  
For example in the legal services industry, the leading website for legal news, insight and jobs 'The Lawyer' has a community on Guild for legal practitioners at all stages in their career. Crafty Counsel has created an online community for in-house legal professionals.
Within a single industry, there can be smaller, focused and more niche communities of practice. The Legal Support Network runs a number of specialist communities of professional groups on Guild for those who work in the legal sector, but specialise in areas such as finance, IT, knowledge management, technology, HR, risk and compliance, practice management, marketing and business development.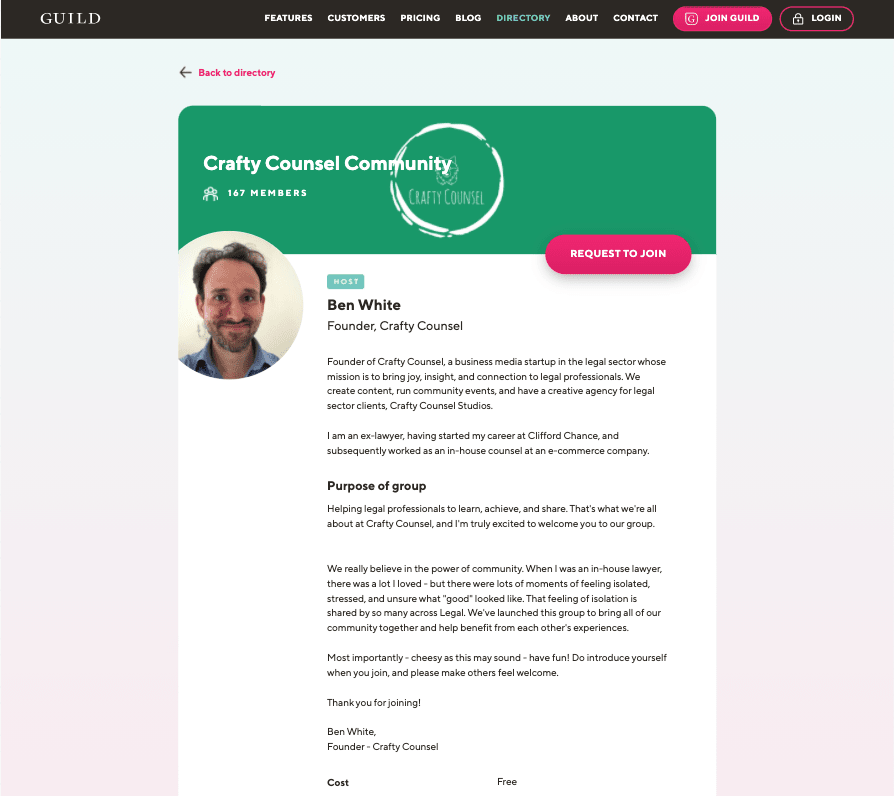 Professional Communities of Practice can be started by associations, such as the world's largest professional Public Relations body, the PRCA. Businesses, media or organisations also create them to establish thought leadership positions and support their subscription models or business development. For example, Econsultancy Connect is a community for digital, marketing and ecommerce professionals. These are just two examples of communities of practice that can be found on Guild, alongside groups established by CIPD, NEU, MSI and others.
Increasingly, Communities of Practice are being created by smart practitioners who haven't quite been able to find the group or community that they are looking for. In some cases they are able to monetise their knowledge and community.
Digital specialist Simon Andrews and his highly-regarded Fix / AdTech Perfect Storm community on Guild is a perfect example of this.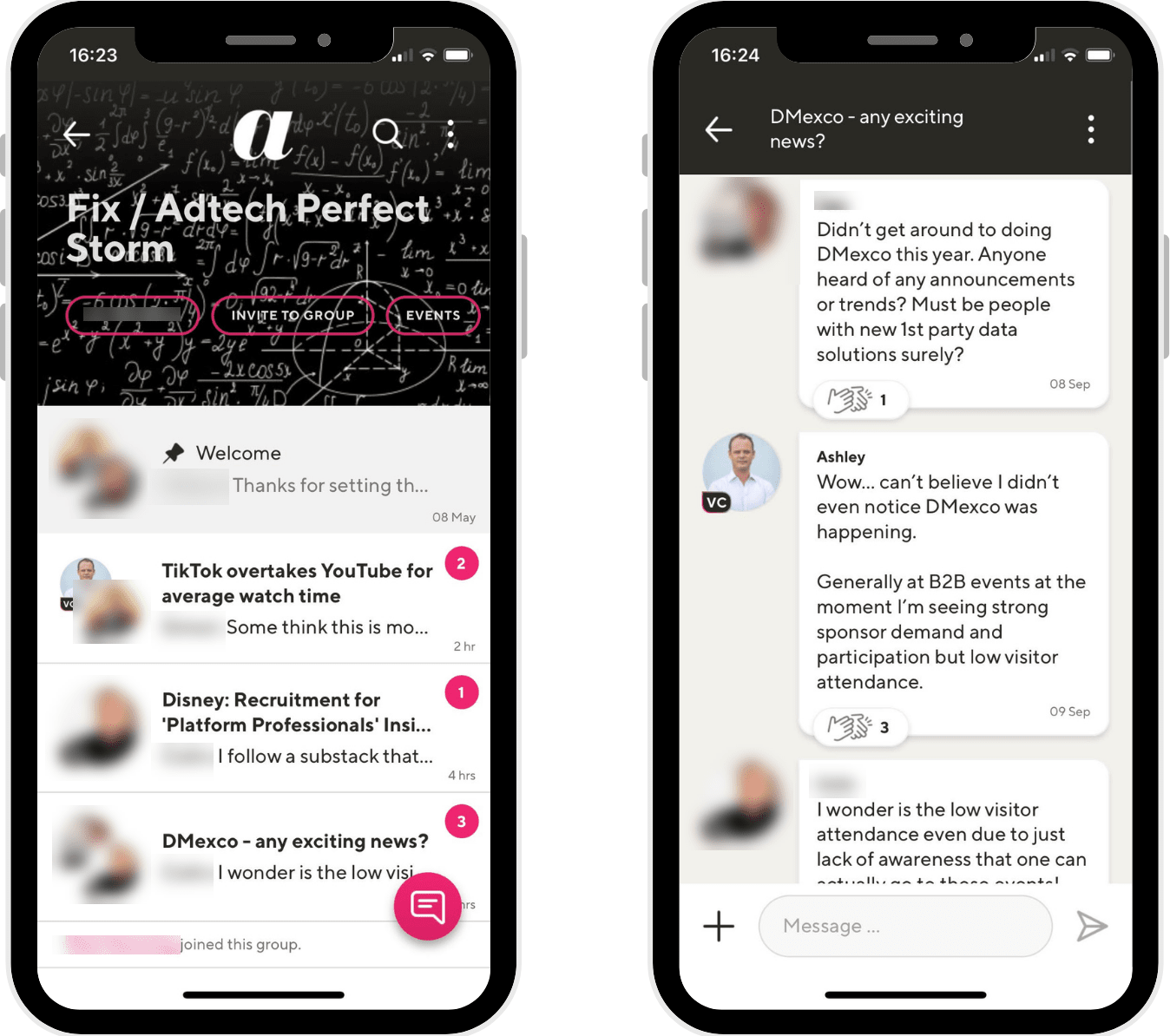 Communities of Play
These communities form around a common interest or hobby. They can cover topics such as gaming, sports, arts, music, collectables etc.
Typically, they are developed by passionate fans and hobbyists. But there has been an increase in more individuals creating larger communities in newer online spaces with the intention to sell them and their audiences to the right owners. These Communities of Play can often be found on platforms such as Discord or Facebook Groups. The unofficial Manchester City Discord Community is an example of this.
But Communities of Play can also be created by brands. One example of a brand with a long established investment in multiple community types is Lego. By the early 2000s, they recognised that global Lego fans were creating their own 'brick hacker' and innovation communities around the brand. In these communities, members were creating incredible new concepts for new Lego sets - from steampunk and mythical monsters through much-loved retro childhood toys and TV series.

Lego understood that owning a brand Community of Play could be a crucial part of the organisation's innovation engine, and so they focused on developing the LEGO CUUSOO community - later to become Lego Ideas.
The community continues to attract hundreds of fan-created concepts and ideas that are upvoted.  Some of the concepts have become actual Lego sets for purchase, such as 'Central Perk' or a classic typewriter.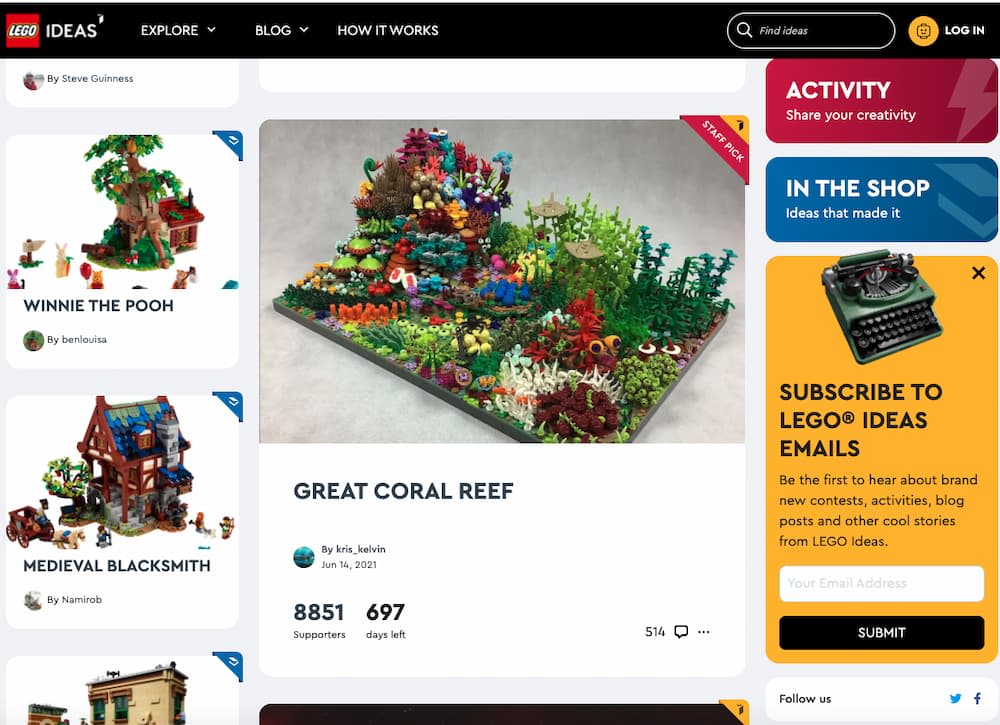 Communities of Product
Members of these communities are focused primarily on discussing and learning about a specific product.
Communities of Product are popular in consumer industries such as beauty and fashion, where members benefit from being part of a loosely knit 'fan' community and receive member benefits via exclusive content, offers, events and product updates.
One of the largest brand-owned online communities in the beauty sector is Sephora's 'Beauty Insider Community'.
Launched in 2017, it now has more than 5 million members. It's an owned community/forum and not a community on a social network such as Facebook or Instagram. Beauty fans create a profile, gather and connect virtually to ask questions, join challenges, share their looks, swap tips and try out new products.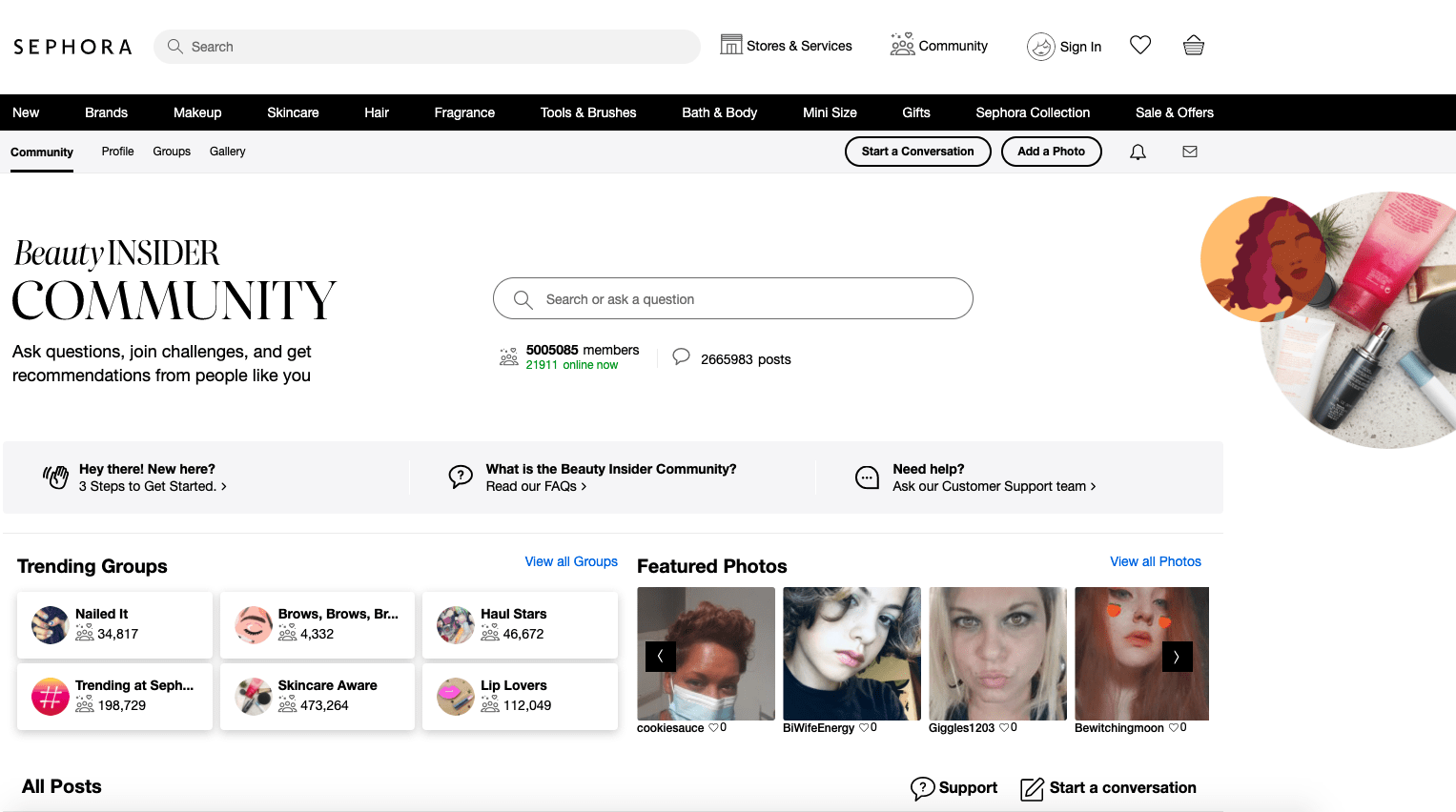 In technology and Software-as-a-Service (SaaS), product communities can also comprise millions of members, but are also often broken into smaller, more niche communities.
Salesforce has focused on developing an international community of  more than 2 million members who support each other, organise events, produce content, and are a critical part of Salesforce's global growth.

Salesforce's Trailblazer Community is a global movement with groups in around 90 countries. 'Trailblazers' comprise all types of stakeholders including developers, partners, employees and customers. It's a B2B mega-community!

But Salesforce also hosts communities for smaller stakeholder groups and niche groups on community platforms like Guild.


Communities of Place
A Community of Place or a Place-Based Community binds its members together because of where they reside, work, visit or otherwise spend a percentage of their time,  have visited regularly, or wish to visit regularly.

These online communities can be small neighbourhoods, towns, or workplaces. They can also be people connected by an event, gathering or any other geographically specific place that a number of people share.
You'll no doubt be familiar with your local community groups in platforms like WhatsApp, NextDoor and Facebook Groups. My local Facebook Groups in Walthamstow, East London have been wonderfully supportive to those struggling most through lockdown during the pandemic.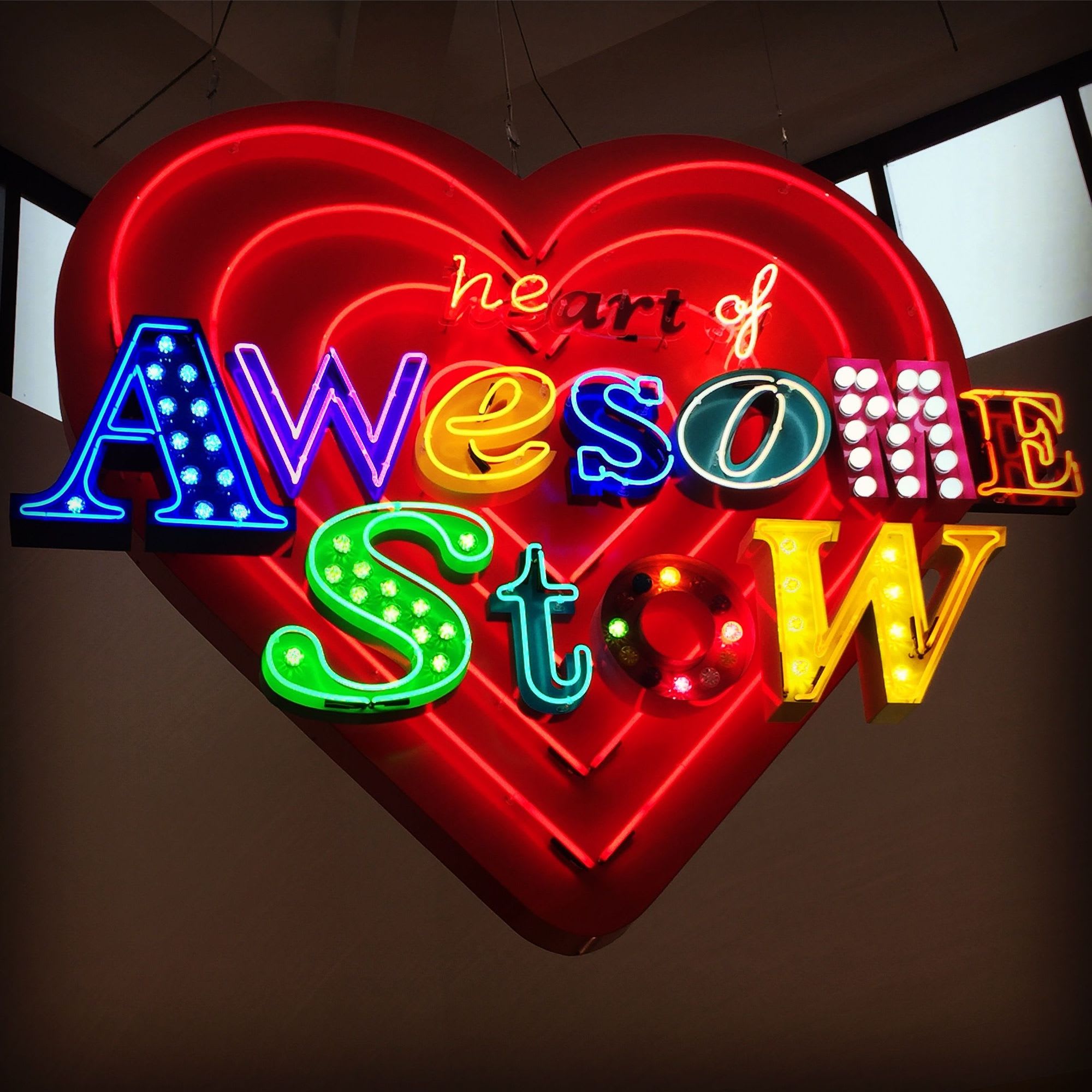 B2B Communities of Place tend to focus on physical or virtual events and meet-ups, such as physical member spaces or regular events.
When member or attendee data is valuable and data privacy is a legal requirement, hosting a B2B community of place on social media will not be the right platform choice.

An example of a B2B private online community of place, that also combines community of practice, is the The Marketing Society's prestigious 'Coffeehouse' online community on Guild.
Why call it a Coffeehouse? Annie Friedlein explained the significance when she explored the evolution of work chat in this article.
Coffee houses were founded in 17th century as important hubs for business ideas and opportunities and stayed that was for well over a century. For a penny admission, men and women could debate or gossip with the people we would call 'thought leaders' today.
Conversations in these spaces were topical and results-driven. Some of these cafés were world-class centres of debate, like the one on Tower Street that became the great shipping insurer, Lloyd's.
Marketing Society CEO Sophie Devonshire and team have created a relaxed, focused coffee house environment to host their global members: a private space that they can dip in and out of to meet fellow marketers from around the world, exchange ideas and expertise, and help answer each others' questions.
A B2B Community of Place that supports the 'events as a place' concept is the wonderfully titled 'Retrofit Rendezvous' community.
The highly engaged community, which is hosted on Guild, runs a regular series of regional events for its members, who are focusing on creating more low carbon homes in the UK by retrofitting buildings to become much more energy efficient.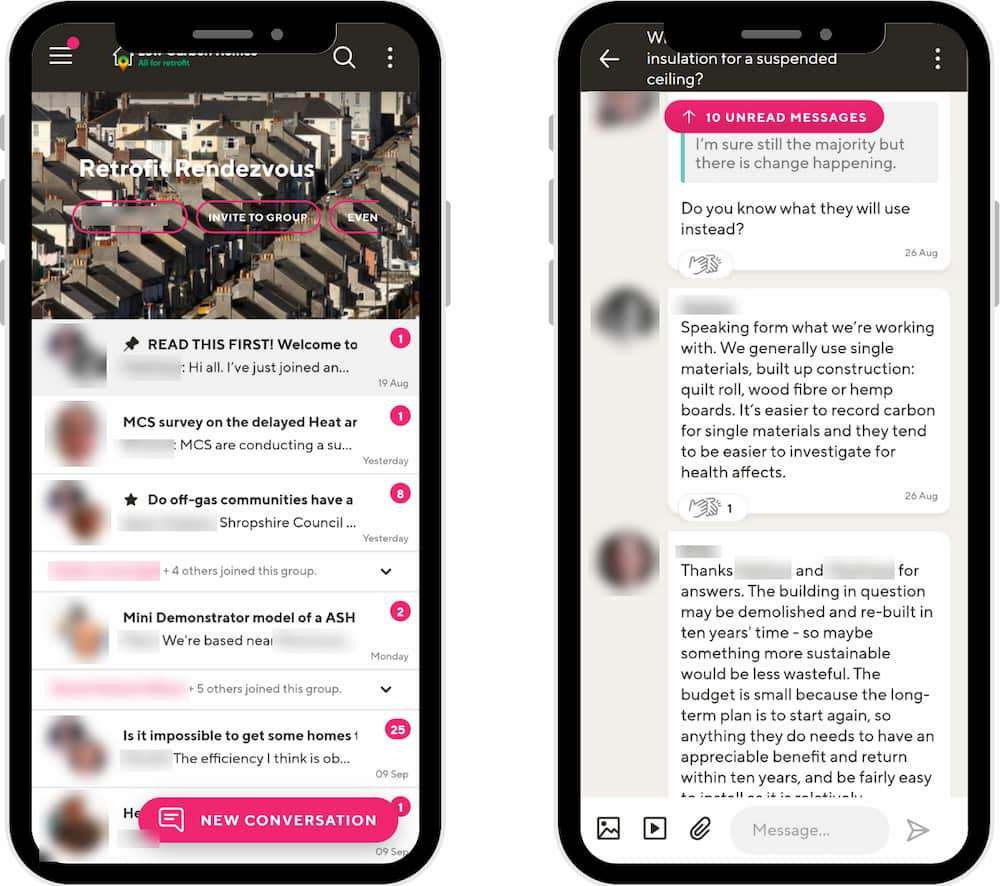 Communities of Purpose
Of course all communities should have a purpose!
Whether that purpose is improving professionalism through a Community of Practice, bringing other fans together to feel less solitary about a passion for a sports team in a Community of Play, collecting valuable insights and feedback in a Community of Product, or maintaining energy and momentum from an event in a Community of Place.
So what do we mean by a Community of Purpose?

Communities of Purpose should ultimately have a big and bold ambition. An end goal and a high purpose.
These communities should ideally have a target date or timeframe when the community has achieved its goals and should no longer exist.
Many Community of Purpose align people around achieving a single goal, and the timeframe could be 12 weeks, 12 months or a lifetime.
Whether that goal is to try to eradicate single-use plastics, to reach a diversity target for CEOs in the UK or to stop the causes of a specific disease - and support those living with it in the meantime, such as the Multiple Sclerosis Society community forum.


Another example of a community of purpose is the Furloughed or Released Talent (FORT) community.
Set up at the height of Covid-19 related redundancies, FORT is a peer support group for anyone released or furloughed from a marketing, comms, PR, digital or creative role.
We wanted to create a supportive, private space for talented professionals to connect, communicate and collaborate, as well as find new job and contract opportunities.
But we also wanted the community to reach a point where it wasn't needed any more. And that point would be when all members had found new jobs and opportunities.
We're pleased to report that we're nearly there!
Watch this space, FORT could even evolve into a different community with a new purpose.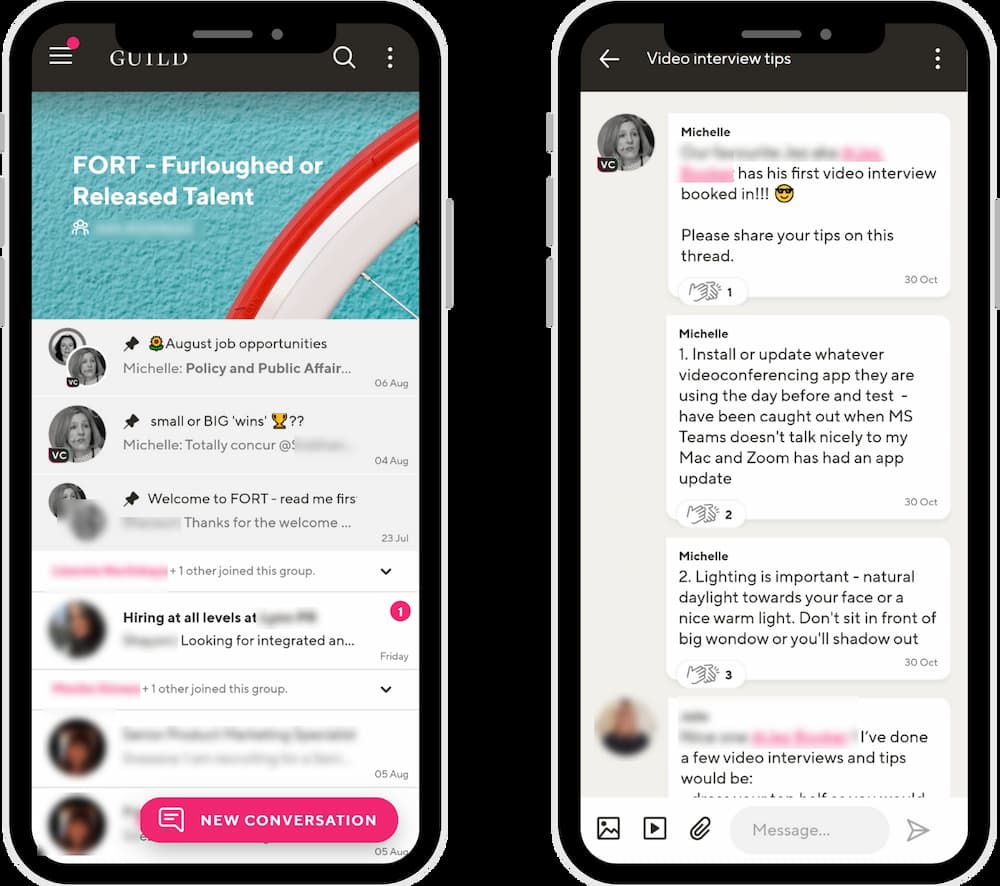 Understand and defining the motivations and why a community is gathering or will gather is one of the most, if not the most essential parts of community strategy.
Get the 'why' wrong, and your community will struggle to take off. That's why it's important to understand and define at the outset what type (or types) of community your members want to belong to.
---
So, there you have it. We hope we've answered the question: what are the different types of online community?
For more Community Strategy and Community Management learning, webinars and events, be sure to subscribe to our newsletter for updates.
And if you're a Guild Community Manager, host or admin contact us to join 'Inside Guild', our community for Guild customers.

Are you a looking for a better way to build an online community?

Keep a look out for more community strategy lessons and webinars.
You can also draw inspiration from our case studies.

Are you an experienced Community Leader or Strategist?

Apply to join Guild's 'Professional Community Leaders'.
It's a centre of excellence for professional community strategy and practice, offering a place for leaders in the art and science of creating and running successful professional communities to connect, communicate and collaborate.
The focus is on professional/B2B communities but we welcome experts with B2C/consumer expertise too. The Professional Community Leaders community taps into the collective wisdom of the group and shares insights with the wider world through content in various forms. Meetups take place in person and online.

Are you looking to build your community expertise?
Guild Community Collective is a dedicated community for community managers and social media managers, community builders and strategists to connect, communicate and collaborate on all things community and social media.
It's for anyone interested in sharing best practice, ideas, inspiration, interesting content and resources, getting feedback on ideas and initiatives, developing partnerships and making useful industry contacts and connections.

---
Join Guild 🤝

See for yourself how the Guild experience is different to WhatsApp, Slack, LinkedIn or Facebook Groups. Guild is a safe space to connect, communicate and collaborate with others.
Join us on a platform that is purpose-built for professionals and businesses.
Contact us if you want to know more or have any questions.