In brief
CommsHero is an annual event and initiative that celebrates "the heroics that Comms professionals perform every day." It brings together the PR and communications community, regardless of location, sector or career stage.
Launched in 2014, CommsHero is the brainchild of Asif Choudry. His motivation was simple.
"Comms professionals are brilliant at telling great stories about their organisations, clients and colleagues. But when it comes to showing off their own value, they're often all too modest".
"I wanted to highlight the heroes who make communications happen and create a place where we can celebrate the people who make things happen."
"I'm a huge believer in the power of community and sharing ideas, best practices and mutual support."
The week-long CommsHero event from September 27th this year brings together 64 speakers in 45 sessions, all sharing their expertise on all things Comms and PR.
With a community dispersed over multiple social media platforms connected by a single #CommsHero hashtag, the CommsHero team wanted to create a permanent home for the comms community.
Event alumni, speakers, event attendees, podcast listeners, partners and those yet to experience the joys of CommsHero can now connect and collaborate on Guild as their chosen online community platform.
The opportunity
With the 2021 #CommsHero Week 27th September - 1st October shaping up to be the biggest yet, the Comms Hero team wanted to build on the networking opportunities, connections and conversations that are a fundamental part of the event.
Asif Choudry said:

"Our Twitter community of 12,000 people is supportive and engaged, but social media is ephemeral by its nature.
We wanted a more permanent home for the #CommsHero community, where we could have deeper conversations and forge stronger connections. Being able to build an easy-to-use community on Guild was the ideal opportunity, especially as many of our members were already familiar with it as a community platform."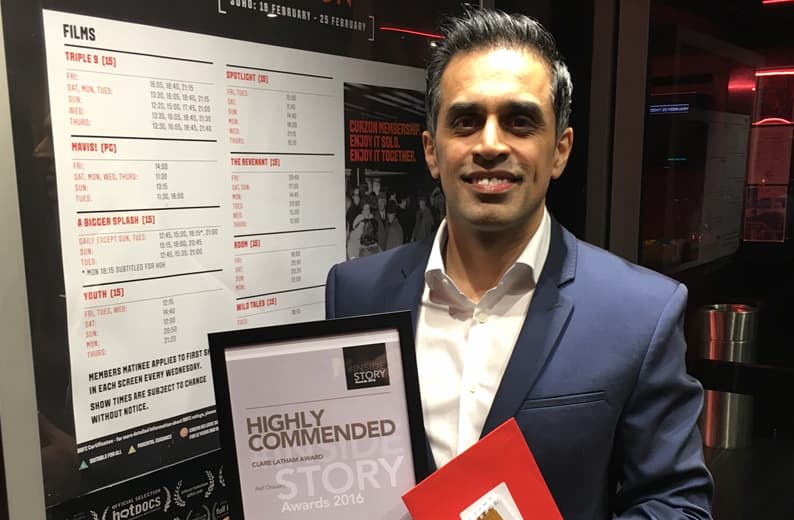 Why was creating an event community important to you?
"CommsHero Week is a vibrant and exciting opportunity for the comms community to come together, learn from each other and celebrate the achievements of our industry.  We wanted to build on that momentum, both before and after the event, to let attendees connect with each other and build warm and valuable relationships all year round.
"With virtual events particularly, it's essential to replicate that buzz you get when you've heard a great speaker and want to discuss it with others who feel the same.
Often people will want to continue the conversation after the event, and building a community away from social media gives people a chance to delve a bit deeper, keep coming back and build stronger connections with people who understand their challenges".

How has Guild helped CommsHero?
"Leading up to #CommsHero Week 2021, it's been a fantastic way to build momentum, share information about the speakers and the topics they'll be covering, and truly understand what matters to the comms community right now."
It's given our brilliant community manager Kate Staniforth and our wider team, an opportunity to connect directly with delegates in advance of the event itself. Getting to know people as individuals and have conversations with them in advance has helped shape some of the event presentations."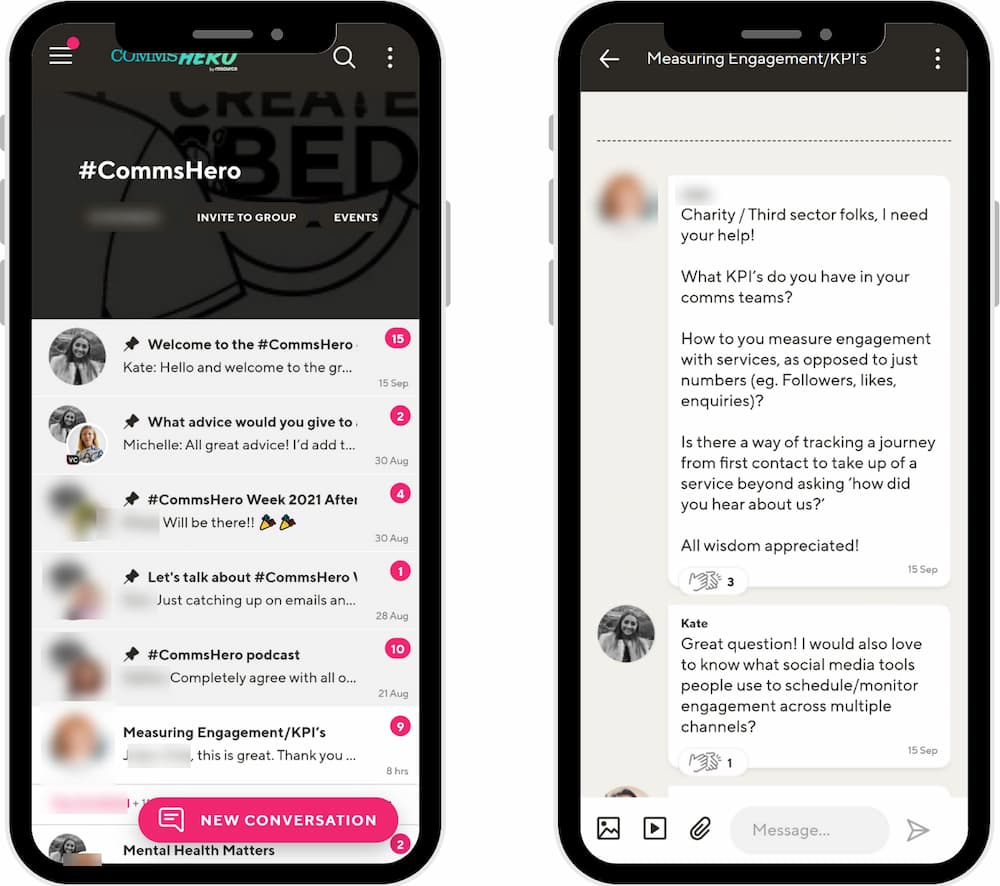 What do you like about Guild as a community platform?
"Its simplicity and the super supportive Guild team!
Getting the community started and growing on Guild has been easy - quite a few of our community are already familiar with the platform, and feedback from new members is that it's very intuitive.
Inviting members in as well as managing and analysing engagement has been straightforward, plus there's the wider Guild customer community to network with and ask for support on Inside Guild.
Being part of the Guild ecosystem has also meant we've even managed to connect with additional speakers, which has helped make this year's line-up the biggest and most diverse yet.
Finally, because it's a safe, private space, we can also have much more honest and deeper conversations that are harder on social media.
"Sharing recommendations or sounding out some of the challenges of working in comms is easier when you know you're in a private community, where people understand you and can empathise completely."
What tips would you give to other communities thinking about moving to Guild?

"I'd recommend signing up as a member and joining a few of the other Guild open communities before you get started.
It will give you a feel for how easy it is for your members to use the platform and the typical atmosphere and engagement levels in a Guild community.
I'd also say that online community is similar to, but is also very different from social media. Unlike social media, and the challenges around algorithms, you don't have to force engagement or with every post and discussion. You don't need to create like-bait!

Members tend to dip in and out and conversation on Guild groups around their working days.  Threads and dicussions can last for weeks and the conversation can be quite deep and reflective at times. It's important to re-frame your thinking about what content and engagement actually looks like in a community. It's different to Twitter or LinkedIn."

Who can join the CommsHero community on Guild?
"We're a very welcoming and inclusive bunch of people. Anyone working in comms, PR or marketing can join the CommsHero community on Guild before or after this years' event.
CommsHero is a year-round, generous and supportive peer group. A place to share knowledge and to learn from others. We're reminding each other how important comms is to every organisation, every day.
If this sounds like it's the place for you, then come join our CommsHero community on Guild - contribute to the discussions and start new ones."


What is the CommsHero 2021 speaker line up and are tickets still available?
"There are a few tickets left, but you'll need to be quick!
Go visit the CommsHero event website and use the booking link.

Speakers this year include Gemma Butler, Marketing Director at the Chartered Institute of Marketing, Kristin Hancock from iCology, Chaya Mistry from Humanly, Mark Webb from Shift.MS, Stephen Waddington, Director of Comms Rebel Advita Patel, Communique founder Gihan Hyde and Guild's CMO Michelle Goodall.

The event itself will include networking at virtual tables - hopefully in a physical space again next year - and all 45 presentations will be available to ticket holders for a year.
Oh....and our event swag has legendary status. Let's just say that people will certainly know that you're a CommsHero afterwards!"

---
More comms and marketing case studies on Guild
See why The Marketing Society chose Guild to launch a 21st-century "Coffee House"
Read about A Leader Like Me and its safe and trusted peer community
How the PRCA powers its groups with communities on Guild
Discover how Good Growth Conference uses Guild to bring together its event community
Learn why DigiConf supports its virtual B2B digital marketing event with a Guild community
---
Join Guild 🤝

See for yourself how the Guild experience is different to WhatsApp, Slack, LinkedIn or Facebook Groups. Guild is a safe space to connect, communicate and collaborate with others.
Join us on a platform that is purpose-built for professionals and businesses.
Contact us if you want to know more or have any questions.
Photo by Yulia Matvienko on Unsplash