For this latest instalment of Building Better Business we met someone on a mission to change the shape of her industry.
Sarah Waddington CBE is a highly respected PR professional working on a way to address social mobility in PR by accelerating the career of PR practitioners from lower socio-economic backgrounds
Her new initiative, Socially Mobile is a cohort-based learning programme that starts in January 2022. It aims to increase opportunity and connections for PR professionals from underrepresented groups, including those from lower socio-economic backgrounds, Black, Asian and ethnic minority practitioners, women returnees, and those with disabilities.
Sarah announced the Socially Mobile programme is open for applications until 3rd December. She explained how Socially Mobile works, why it was launched and what the future of the industry could look like.
Sarah, tell us a little bit about yourself
"I run a PR and management consultancy (Astute.Work) and that's my day job outside of being mum to two boys. I founded the #FuturePRoof community which is all about reasserting public relations as a strategic management function and demonstrating its value to business.
Most recently, I co-founded a community interest company called Socially Mobile. It's a not for profit 'PR school' that's hopefully going to help a lot of people increase their earning potential and push themselves up the career ladder."


Why did you launch Socially Mobile?
"A number of things collided to spark the idea of Socially Mobile.
First I did two executive education courses and really enjoyed the experience of fitting professional development into my day to day life.
Then during 2018 I was president of the Chartered Institute of Public Relations and in that role, I was reading all kinds of different industry reports."
"I could see that as an industry, we weren't becoming more open, in fact we were becoming more closed. In terms of diversity we weren't getting better, we were getting worse."
I found this a real source of frustration because we're all great at doing the talk but not necessarily walking the walk. I couldn't sit back any longer - it was time for an intervention. That's when I first thought of the concept of Socially Mobile.
Initially the business model was going to be very different but then over time a number of things changed. COVID hit and the concept was placed on the backburner.
But I knew there was still something in the idea. In the end that pause was really helpful and it gave us - my husband Stephen Waddington and I - time to really look at what we wanted to do and what we wanted to achieve and we hit upon the business model you see today."

"Social Mobile is about helping people who haven't had the same opportunities as many of us to get training under their belt. Training that helps you climb the career ladder, set up your own business or move from a tactical to a strategic role.  
The people we want to help are anybody from a lower socio-economic background, and also underserved and underrepresented groups. That might be women returners, people with disabilities, and our black, Asian and ethnic minority colleagues.
We have created our own platform, involving a wonderful network including people like you at Guild. A network of people generously sharing their knowledge with an audience who haven't had that kind of access before.
Socially Mobile may have taken a long time to come to fruition, but we're about to open up to our first applicants and the first cohort will run in January."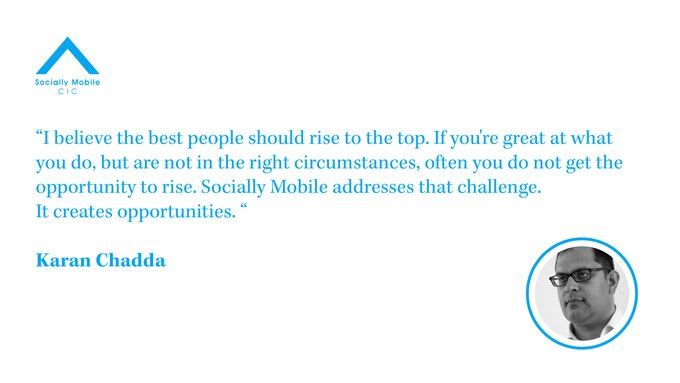 What does Socially Mobile need from people in the PR industry right now?
"We've been blown away by people's generosity. We've got a stellar line up of teachers and guest speakers and want to say thank you very much to all of them.
We have funding sorted for now, thanks to our sponsors including FleishmanHillard UK, Porter Novelli, CoverageBook, Curzon PR, Don't Cry Wolf, Resonance and Story Comms. I'm really grateful for all their support.
Now we need applications. Our latest focus is on getting this opportunity in front of the people who need it.
I want to ask everyone who knows someone who might benefit from Socially Mobile because they fit the criteria, please put this under their nose
Employers and individuals are welcome to pay for places on the course but we do have fully-funded places up for grabs so please get it out to your networks and communities, wherever they are - at work, on Twitter, on LinkedIn or Guild.
If you know a black, Asian and ethnic minority colleague that could benefit, please share this. If you know someone who's disabled who you think could benefit from this, please share it with them. If you know a woman returner, or anyone you just think is deserving and fits the criteria, get in touch.
Applicants do need to have more than two years' experience because we want people who are tactically proficient, but maybe don't have strategic experience yet."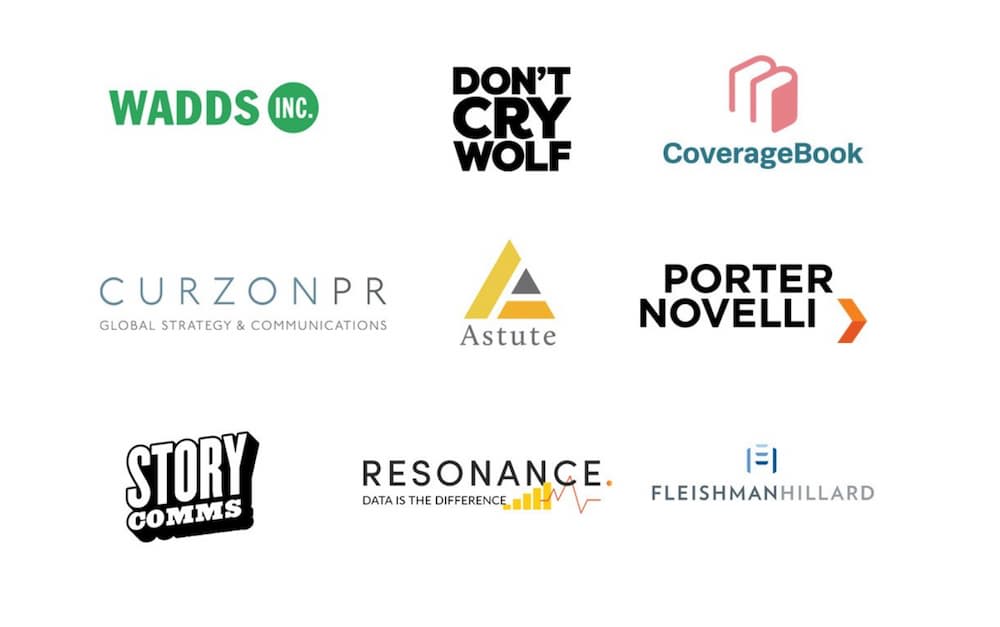 Are all places on Socially Mobile free?
"The model is that we offer fully-funded places for those who need it but we also accept paid places at £695 per person.
That helps make the business model more sustainable because we've got money coming in to keep the CIC running month after month and can keep reinvesting in the platform.
But secondly it means that nobody need know who's got a fully-funded place and who hasn't, while we're making a difference to as many people as possible."

Guild are supporting Socially Mobile. Can you explain how that's working for you?

"Guild is just brilliant and also I'd like to thank you personally for supporting us from the beginning with the Socially Mobile concept.
We're really grateful to Guild because we've got access to a fantastic community platform for our alumni community. That's going to give our students and graduates a safe space to network, ask for help, connect with teachers and meet mentors.
It means our graduates will be able to make new contacts that they wouldn't have made before and that's a wonderful thing. Guild is also setting an example by sponsoring someone from the FORT community who's looking for work to go on the programme which is a brilliant way to show practical support."

The PRCA and CIPR are also on a mission to build an inclusive PR industry. How does Socially Mobile sit alongside that?
"The PRCA and CIPR have been really supportive of what we're trying to do. They immediately asked what they can do to help and offered to use their networks to get the message out.
Both of them are being really generous and have offered a year's free membership to those in receipt of fully funded places on graduation.
Both the PRCA and CIPR recognise the issue - they know it's an important industry intervention, and it's overdue. We're all moving in the same spirit."
"We've all got our eye on the same prize which is a PR industry that's doing the right thing and is stronger for it."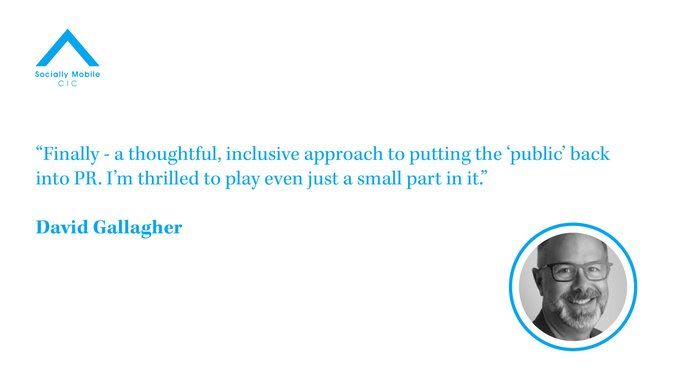 It's fantastic that Socially Mobile is off to a great start. Can you tell us what the future looks like for the programme?
"Right now our only focus is making this cohort work. As you know building a startup is quite agile, you build as you go. We've worked hard on the content and our teachers are fantastic.
We know that bit works, but we want the experience to be really good. So right now the sole focus is on working really closely with this first cohort, iterating as we go, taking feedback on board.
There will be things that we need to improve. I want to listen really carefully, make sure it's valuable, make sure people come out of the process feeling galvanised, that they can move on and up."
" Above all, we want to make sure that people have done something that will change their life in some way."
And then we'll look at what happens next because until we've proved this, we're not doing anything else. This has got to be right."

I'm now going to ask you the same questions as other 'Building Better Business' interviewees. Are you a fan of a business management, books or podcasts and what would you recommend?

"This definitely brings me back to my work with #FuturePRoof community who through contributing to a series of books have taught me so much - and whose work has really helped reassert PR as a strategic management function. Check the books out, all the articles are available as individual posts on the blog.
I personally started down this road by looking at the work of the wonderful Dr Jon White who is an authority in where the opportunity for public relations lies.
In terms of podcasts, I'm a big fan in Today in Focus by the Guardian. I'm a bit of a Guardian bore actually!"


All Building Better Business leaders we've interviewed seem to have that in common - a voracious appetite to learn from others.

"That's really important, learning from other industries and bringing that learning in. It's really important to have a much wider sense of what's going on out there in the world and not be massively focused purely on your own sector."
"We do sometimes forget to look up and look out and we need to bring that back. People forget sometimes how important it is to keep up with our professional development in terms of being a good, strategic PR practitioner."
"I've got to a position where I can invest in my training and I feel I've improved significantly and the training I've done later in life has really given my career a new lease of life."

What advice would you give to your younger self or any young entrepreneur starting a business today?

"I felt very out of place in my early career because of my background. I worked super hard to try and catch up and have the right clothes, house, car etc. But status and 'things' don't make you happy so when I set my own business up I had a frank reappraisal and gave myself a stern talking to.
I went back to who I was completely authentically. Today I'm at work in my jeans, I'm holding up a puppy in our video meeting and before long I'll be rushing off to collect my youngest from school."
"Find a job that plays to your strengths and which gives you the freedom to do what you love and be with who you love."
"It's not easy to do and requires compromise, but the reward is much greater. I wish I'd started from this standpoint all those years ago.
My other piece of advice is keep learning as then you can achieve anything. I'd never have thought the teenage me could ever have achieved what I'm doing now. If I can do it, so can you."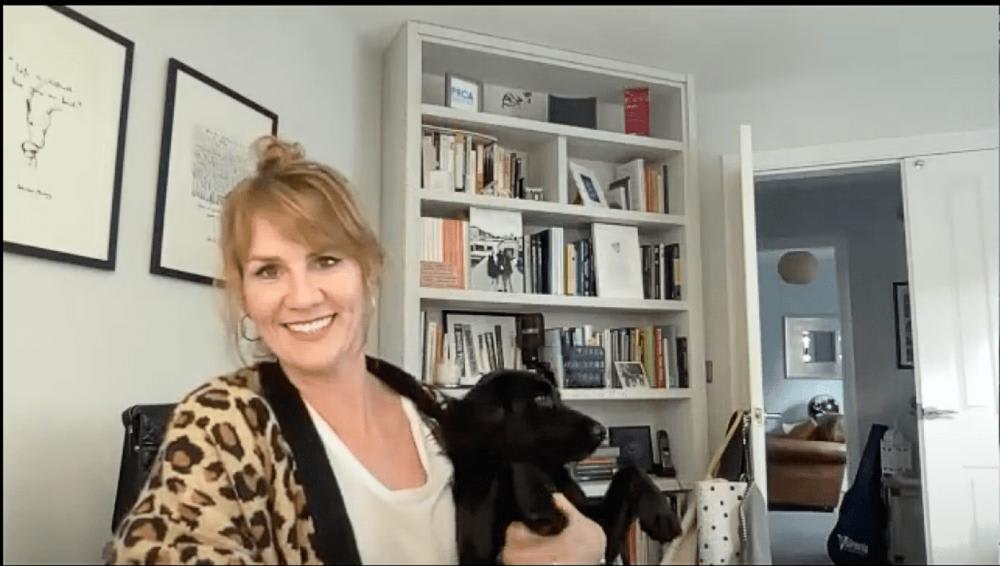 Final question, if you weren't doing what you do now, what would you do or where would you be?

"I say this all the time to my husband and he laughs his head off - I really loved working at Woolworths.
I would be happy on a till, doing the customer service, choosing things for people - as long as I don't have to wrap anything. I also wanted to be a police officer, but my mum thought it was too dangerous..."
---
More Building Better Business Interviews

Learn from other founders, entrepreneurs and leaders who've featured in this series about better business practice.

Timpson CEO James Timpson from Timpsons
Sarah Brown, founder of Pai Skincare
Ben Brooks-Dutton, Managing Partner at The Unmistakables
Amy Kean from D.I.C.E on how to make events diverse, inclusive and representative
Saasha Celestial-One of Olio on reducing food waste through technology and community
Sarah Jordan from Y.O.U Underwear on sustainable fashion and ethical underwear
---
Join Guild 🤝

See for yourself how the Guild experience is different to WhatsApp, Slack, LinkedIn or Facebook Groups. Guild is a safe space to connect, communicate and collaborate with others.
Join us on a platform that is purpose-built for professionals and businesses.
Contact us if you want to know more or have any questions.